Customizing your Online Content Strategy for UAE Market
As we all know, businesses operating in the United Arab Emirates (UAE) need to cater to a diverse audience representing many different nationalities, cultures, and languages. As such, there is no "one size fits all" approach to developing a successful website content strategy for this region. Many companies fail to carefully plan their approach when rolling out content for their website. Even fewer companies consider how their content reaches their target audience or how to get their audience to engage and interact with their content.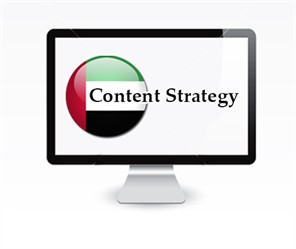 There are a number of key factors to consider when developing a content strategy for the UAE market. Here are 6 steps to consider and note that this list is by no means exhaustive:
Define your audience
Define your content goals
Define your budget and resources
Define your technology channels
Personalization and content targeting
Test, measure results, evaluate and refine
1. Define your audience
In Erin Kissane's book, the Elements of Content Strategy, she mentions, "Without readers, viewers, and listeners, all content is meaningless." So before you embark on developing your content strategy, you must first of all define your target audience. You need to be aware of their demographics, personality and lifestyle traits, cultural background and locale. New brands need to figure out who they would like their message to reach and more established brands need to consider how to expand their existing customer base whilst keeping their current audience interested and engaged.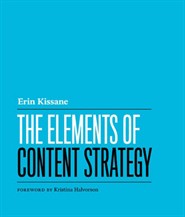 Another key point businesses operating in the UAE need to consider is whether they are communicating in the right language to attract the audience. There are very few companies who recognize the importance of launching their website in more than one language in order to attract and retain their target audience, whilst, the vast majority fails to invest and deploy the relevant resources to successfully launch a multilingual content strategy.
2. Define your content goals
One of the major questions addressed by Kristina in her many presentations and book Content Strategy for the Web is "How will your content serve your business and your users?"
It is important to clearly define your business goals and objectives and make sure your content goals are aligned with your business objectives. What are you trying to achieve and how can your content help you achieve it? Once you are aware of the main objective behind your message, it is much easier to develop content that will not only produce better results but also be engaging for your users. The ultimate goals of your content should be to:
Present new users with the appropriate resources which ultimately converts the user from a visitor of  your site to a customer
Convert your existing customers to brand advocates who are willing to leave reviews and share your content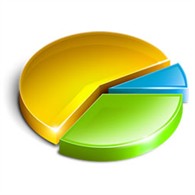 3. Define your budget and resources
Defining and assigning the right resources is a critical element in developing a successful content strategy. A good place to start would be to determine the functional areas of your business best suited to complete the tasks and assign key persons responsible for developing content for these areas. Take an inventory of your existing content assets and decide what new content needs to be created. Then create an editorial calendar which clearly defines your goals and the dates you plan to publish content for the year along with clear task ownership assignments.
If you plan to roll out content in multiple languages, then you need identify resources for localizing your content in the respective target languages. Do you have available resources in-house to develop content for your target markets or do you plan to use a translation agency to localize your content? If you plan to use an agency, then you need to devote resources to educating the agency about your brand, writing style, and tone of voice. If you are using an agency, you would also need to devote resources to review the agency's work before it goes 'live'. Do you have resources available in-house to review content developed by your translation agency in all the target languages? If you don't, you may want to consider using an external PR agency to complete this task for you.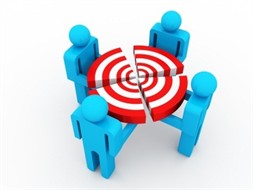 4. Define your technology channels
Your corporate website is without a doubt one of the most powerful sales and marketing channels available to your organization to communicate effective, meaningful, and relevant content to your audience. However, your customers are increasingly using their mobile phones and tablets to access the web. You ultimately need to establish a presence wherever your customers are regardless of form factor. A key element of your content strategy should be to define as many digital channels and reach out to your customers and prospects across these media. The key digital channels that should be considered as part of your content marketing strategy are:
Corporate website
Mobile
Email marketing
Advertisements
Facebook page
Twitter
LinkedIn page
YouTube channel
Search Engine Marketing
RSS feeds
5. Personalization and content targeting
Content targeting is all about presenting the right content to the right user at the right point in time. The ability to keep visitors coming back to your site is substantially increased by presenting targeted content to your visitors. The more information you gather about your site visitors, the better positioned you are to provide them with personalized, relevant content. According to the Chief Marketing Officer from a leading Website Content Management provider, Ektron, "The ads and content that appear to a user should be relevant, reflecting his/her individual preferences and needs." Web content Managements Systems (WCMS) and CRM Solutions have become incredibly sophisticated over the years with a number built-in tools to help you monitor, track and gather information about your visitors behavior as they navigate your website.
6. Test, measure, evaluate and refine
Use web analytics to evaluate where your web traffic is coming from. Define which of your pages are most viewed and how long your visitors are spending on a particular page. Study the most common paths taken through your site. Is your site funneling quality traffic to the right conversion pages? Which or your pages are generating the largest number of comments, shares and tweets?
Regularly review data throughout the year to track progress on your content goals. Define which of your content marketing strategies are driving the highest levels of engagement and conversion. During these review points, compare results in order to make an assessment on whether your organization is heading in the right direction regarding its content strategy or whether changes and refinements are required.
A successful content strategy will help you turn your visitors into customers and customers into your brand advocates.