Guide to Best Practices for German Technical Translation
In our recent blog series which focuses on "Top challenges with technical translation" we had previously outlined what actually constitutes technical translation; that is documentation – usually written by technical writers – such as user manuals, instructions for use, package inserts, legal disclaimers etc. that needs to adhere to in-county conventions, specifications and/or legal regulations. Technical translation is front and center in a variety of industries, such as Biosciences, Legal, Automotive, and Information Technology, just to name a few.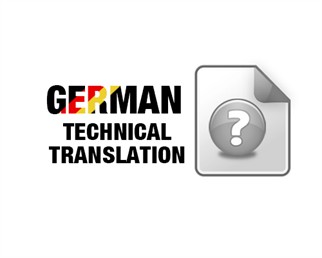 Technical translation must already follow certain basic principles as it is, and just like several other languages, translating for the German-speaking market brings along a unique set of distinct challenges. However identifying and understanding your target audience along while adhering to localization best practices will go a long way to successful localization.
Some important factors to consider regarding your target audience:
Target Audience and Locale: German is spoken by over 100 million people worldwide in countries such as Germany, Austria and Switzerland. Even though the standardization of the German language has produced what's referred to as Hochdeutsch there are still tremendous differences between the German spoken in different countries and regions, and even linguistic nuances that differ from city to city.
Writing Style: Technical documentation written for English-speaking audiences tends to be written in a somewhat personal style. German technical documentation has a tone that is usually more formal and authoritative as it needs to be perceived as professional and not necessarily colloquial. For instance the distinction between "Sie" and "Du" is something that is quite challenging for English speaker to understand and it's important to identify the target audience preferences before launching your translation project.
Legal Requirements: A good example can be the Workers' Councils which play a much more prominent role in Germany than in the US for instance. Anything from contract negotiations, to how many hours a person can work overtime or over the weekend, to the type of language and tone used in training manuals, may have to be reviewed and approved by these councils beforehand so it is important to understand those nuances and differences, and plan accordingly.
Country-Specific Technical Knowledge:
German technical translation is not just merely the translation of content from any language into German. To fully localize for your target market you will have to consider specific technical questions such as localizing numbers, currencies, date formats, adapting information for local regulations, and adhering to industry standards in German-speaking countries.
Localization Best Practices that should be considered:
Identifying the Right GST (Global Services Team): Your team should be comprised of a lead project manager (ideally someone that speaks the language and understands the culture as it is important to have a point of contact that will provide a high comfort level for in-country reviewers as they do prefer to communicate in their native language) and a linguistic team that is comprised of subject matter experts and has an assigned language lead that can address any linguistic queries directly with the end client and/or in-country reviewer(s).
Glossary Development: The importance of an English-German glossary cannot be overstated. Before launching any translation project it is critical to allow for the identification of key technical terminology, brand names, etc and create a glossary that gets localized first and reviewed and approved by in-country reviewers. Glossary creation is the most effective way to assure that key terminology is adhered to and client preferences are reflected throughout all localization content.
Translation Memory (TM): Technical translation is very well suited for the utilization of translation memory tools as it contains large amounts of repetitive phrases and concepts. The TM provides the benefit of leveraging previously translated content, increase translation consistency, reduce cost and turnaround times.
Client Review and Approval: Client review input and feedback are an integral part of the overall localization process. Even though one should expect error-free, grammatically correct translations of high overall quality from their translation service provider, even the best translation does not and cannot replace a solid client review step in the process, as there may be stylistic and preferential nuances that can only be incorporated successfully upon review of the localized content by the end client/end user. Any company that is considering localizing their technical documentation and expects to receive high marks in terms of global customer satisfaction should consider this step in the process as imperative. Without a solid client review and approval process you are missing out on the opportunity to get invaluable feedback from in-country resources that are directly "at the source" so to speak while at the same time assuring that your brand is not misrepresented abroad.
The German-speaking market is very lucrative for many companies that are interested in expanding their business globally; providing high-quality translation of your source language documentation is extremely important if you are trying to reach the German consumer. Understanding your target audience and adapting your content in a compelling and culturally sensitive way along with adhering to industry Best Practices are the best way to assure that your German technical translation projects will be executed effectively and successfully!