Chinese Culture and Travel – Part I
Most Chinese people love taking group pictures! As a Chinese growing up in Taiwan, I was not aware of this fact until I travelled to France and later Hawaii for an extended period of time to study abroad and complete a voluntary assignment. I brought the pictures of mine along with me on these trips. When I showed them to friends of another nationality, especially outside of Asia, a lot of them pointed out that I was always in a group in the pictures and there was no single picture of myself. My friends came to this conclusion that Chinese people like to take pictures in groups.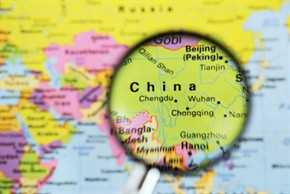 I have to agree with that observation as I have noticed this in most of the Chinese and even Asian people when they take travel photos. For some reason, Chinese people are much more at ease when they do things in a group. This tendency of doing things in, and with groups is not only for picture taking, but in various activities we do, especially in shopping and travelling. I will focus on how this cultural feature affects Chinese people's travelling preferences and habits.
While backpacking is a new trend of the younger generation to travel cheap and allow them to explore more on their own, the majority of the Chinese people still choose to join organized tours that include airfare, hotel, escorted sightseeing, transportation, food and even tipping. In my opinion, most Chinese people choose to travel in organized group tours for the following reasons:
1. Safety and security
This might be the number one reason why Chinese people do things in groups. Most of the Chinese people like the sense of belonging and feel much more secure when they are placed among people they are somehow familiar with. Even though this probably goes for all cultures in some degree, I think the educational and cultural experiences in Taiwan and China cause Asians to feel much more compelled to be part of a group than standing out and standing alone.
2. Discounted deals
Everyone likes good deals. One of the distinguishing advantages of travelling in groups is the ability to get discounted prices on almost everything. A lot of travel agencies have promotions such as the second person travels for free when travelling in two or more or the fourth person is free, etc… Another attraction is that the packaged deals usually offer higher end hotels for the tourists.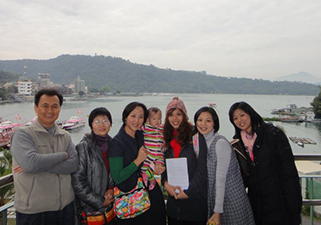 3. Convenience
There are numerous travel agencies, big and small in China and Taiwan which makes travel services a very competitive industry. For that reason, in additional to using low prices to attract customers, these services offer comprehensive packages, even including required travel visas which can sometimes be a frustrating and time consuming experience for an individual.
4. Language barrier
In China and Taiwan, English is a required subject to study starting in high school.  Many of the Chinese people still feel very intimidated to carry on a verbal conversation even though they can usually understand and read pretty well in English. Travelling with a group with a tour guide can save a lot of headaches and possible embarrassing situations due to lack of language skills.
In my next blog, I will talk more about how Chinese tourists search and select travel packages and deals as well as how to prepare for the coming of this rapid growing group as the world's top international tourism spenders. For more information about this topic, please check the following article: ( Chinese tourism: The good, the bad and the backlash)
Chinese market and language resources
For general issues related to Simplified Chinese, visit our webpage on
Chinese Translation Quick Facts. To further explore issues specific to Chinese translation and Chinese localization you may wish to review our previous blogs:
Some Chinese language services provided by GPI:
Globalization Partners International (GPI) has also published a highly detailed guide to Chinese website globalization targeting Chinese consumers in a white paper,  Website Globalization and E-Business China, which is available via a free download. You may contact GPI at info@globalizationpartners.com or at 866-272-5874 with your specific questions about this market and your project goals. You may also request a complimentary Translation Quote for your project as well.