Translations Services for Global Gaming, Casinos and Hotels
The Global Gaming Expo is here again  from September 23rd to September 26th at the Sands Expo and Convention Center in Las Vegas. The exhibit hall has about 450 exhibitors with a usual attendance of 25,000 industry members.
The tracks this year include:
Asia Resort Development – The region is building new resorts in places such as the Philippines, Vietnam, and Taiwan. Learn about what new development is taking place in Asia.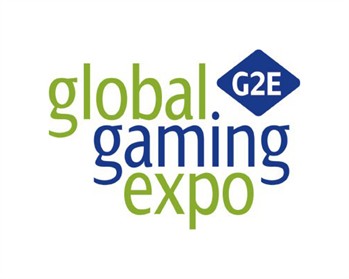 Casino Design – all facets for casino design will be discussed. Building new; seeking how to update your casino; learn what is likely for future design or how to design for international markets. This track will explore it all.
Compliance, Law & Regulation – the industry is heavily regulated. This track will keep you current for FinCen requirements, sports betting, expectations of regulators, where regulations may be going, what you need to know regarding regulations for your online gaming business, and protection from employee suits.
Finance – M&A, real estate/REITS, managing debt and measuring growth, how the general economy affects gaming, and is Vegas back will be covered.
Gaming Technology – social gaming, use of the cloud, how technology will revolutionize the gaming floor, gaming on devices and learn from CEO's of leading gaming companies.
Global Markets Forum – only three sessions in this track. Learn about gaming in Europe, Latin America and Asia as these are 3 areas with wonderful growth.
Hospitality – Will cover topics for reservations, marketing, beverage, entertainment, brand building, how to best make use of available space.
iGaming – learning about the customer from data, payment processing, affiliate marketing, what makes a great online poker site, supporting mobile and tablet gaming, working with vendors.
Indian Gaming – legal, accounting, marketing, partnering between tribes and local government, Land into Trust, renegotiating compacts, assuring integrity.
Marketing – marketing to players, creating value, partnerships, using Big data, rebranding an old casino, connecting with players in apps, understand the players and creating an experience to build your brand.
National Center of Responsible Gaming (NCRG) at G2E – this organization focuses on gambling addiction. They provide research on diagnosing, treatment, study and prevention for gambling disorders.
Security & Surveillance – overall security and surveillance for your casino and customers will be covered; from physical security to electronic and to watch for scams. What to know regarding use of smartphones, new $100 bill, legal protection with IP integrations.
Table Games – this track looks at not only the games offered, but the business around the games, such as comp systems, hold percentages, dealer scheduling and tipping.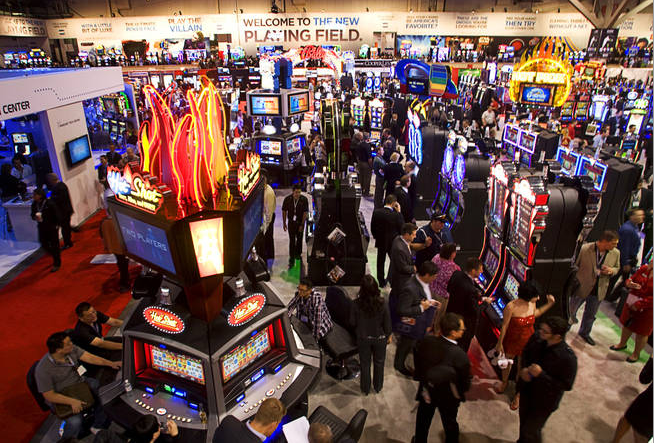 (Photo: Casino Marketing Strategies)
A few of the highlights I know I am looking forward to at this year's conference are:
Asia Resort Development
This track will explore the status of the hospitality and leisure sectors in Asia today, how they offer and attract guests in addition to gaming, provide a case study of the Ho Tram Casino/Resort project, and offer a look at what is happening in Taiwan and the Philippines.
We have had the opportunity to partner with hotels and hospitality companies throughout Asia in places like Beijing, Hong Kong, Macau and Singapore.  We have provided service including:
Implementation of web content management systems (CMS)
Translation and localization of websites
Global Search Engine Optimization (SEO)
Global Search Engine Advertising (SEA)
Global Social Media Localization
Localization of resort documentation from menus to employee manuals
Localization of web/mobile applications
Keynote
The event has a keynote speech Robert Tercek. His talk is: What Every Gaming Executive Needs to Know about The Cloud, The Crowd, Big Data and Mobile
This covers the recent areas where technology is used by leading gaming companies today.
It is an exciting and challenging time for gaming, casinos and hotels companies, as they have global customer bases to support in every technology decision they need to make. These businesses transform faster than many other industries in order to keep up and leverage the evolutions in technology.  We see many new clients from these areas who are looking for upfront education on how the complexities of globalization are addressed and want us to support their needs. From software internationalization for in-room multimedia to localization and Global SEO for new multilingual websites loyalty programs, gaming, hotel and resorts clients have many language and technology requirements.
Gaming Technology, Global Markets Forum, and iGaming
These tracks should be very interesting as well. New gaming technology is very exciting. A company like IGT has many new video poker games and slot machines coming out each year for global markets with various themes. Arcade games built into the slot machine experience. No longer only a playing card or a number to show in the game to see if you won. The games today interact with the player to do more than only push a button or pull a lever. Translation and Localization of these games are needed from Las Vegas to Europe to China. It is a global business more so than ever before.
Gaming has also moved to mobile devices with the growth of smartphones and tablet usage around the world. Localization on such devices requires a specialization to be sure the user experience is of a quality to keep players wanting to play their game rather than their competitor's version. It is quite a competitive space.
If you would like to learn more about GPI's extensive experience in providing translation services to the global gaming, hotel and resort industries please feel free to email me at pbetts@globalizationpartners.com or call me at +1 303-697-6534.