Evaluating your Website Localization Partner and Workflow
In my previous blog, Planning a Website Localization Project, we reviewed scoping your project requirements by defining your target markets, project schedule, budget requirements, project team and resources. In this blog, we will take you through evaluating a website localization partner and defining the right website translation workflow for your project.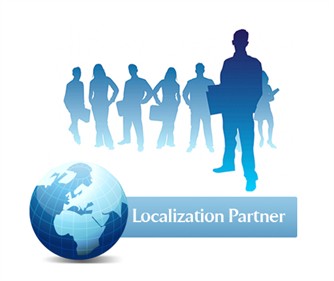 Evaluating Your Website Translation Company or Localization Services Provider (LSP)
Once you have scoped your project requirements and understand the information you need to send to your localization partner, here are a few pointers on evaluating the services offering from your Localization Service Provider:
Client Orientation Process – Does you translation agency have an orientation process for new accounts?  Here are some key elements to look for in evaluating your translation agency's Client Orientation Process:

Introduction to your project team: When on-boarding a new client, your agency should introduce you to the key team members assigned to your project. A typical website localization project team should include: Project Manager, Account Manager, Localization Engineers, Linguistic leads (translators, editors, copywriters), Graphic Designers, CMS Architects and Web Developers
Review of your hardware and software platforms – Your translation agency should review together with your technical team your hosting environment as well as your website architecture in order to derive the best translation workflow in order to help you save time and money.
Training – The localization partner you select should be willing to provide basic training to your team if required on the following key topics:

Translation Memory Management and Glossary Terminology Management
Website Translation Workflow – Your translation agency should present and train all key stakeholders from your team on the best practice translation workflow tailored for your web project. This can include CMS user and admin training, selecting and packaging content to send for localization, importing localized content, online quality assurance procedures and reviewing and publishing localized content.
Client review and approval process -This step allows your team the opportunity to review and approve the translations provided by your localization partner. Your team language leads (persons you have appointed to review and approve the translation provided by your agency) should be trained on the most efficient way to provide feedback to your vendor so they can implement any client review feedback before the localized content is published to the live site.

CMS Expertise: Does your translation Agency have the technical expertise to evaluate your CMS and derive the best practice website localization workflow? Evaluate your agency's technical ability to interface with your multilingual CMS in order to export/import content for localization. Please refer to the section on Translation Workflow below as I have covered this topic in more detail.

Glossary Development and Terminology Management – Is your agency maintaining a glossary of key terminology for each of your target languages which helps you maintain consistency when translating key terminology and brand names?
Translation Memory – Is your vendor maintaining a Translation Memory (TM)?
Online Quality Assurance (QA) – Find out if your agency has Online QA as part of the website translation workflow they propose to you. Online QA is a very important step in guaranteeing the quality and integrity of the published localized content.
Client Review and Approval Process – Understand your partner's client review and approval process and find out how many rounds of review changes you are allowed.
Evaluation of Linguistic Team -Find out more about the qualifications and experience of your translation agency's linguistic teams. Learn more about their experience in localizing content for your specific industry. Review their CVs and past work as well as what computer aided tools (CAT) they use.

Translation Services Portal – Does your agency have an online communication platform for you to communicate with your project team, request quotes online, review project status reports and download localized files from the portal?

Pricing Model – Understand your agency's pricing model and the line items included in their services. Find out their rates for each of your target languages, their per word rates for new words versus repeated content. What are their hourly rates for Glossary development, copywriting, online QA, project management and web development if required? Find out rates for a monthly maintenance in order to budget for localization of new content added to the website.
Experience – Evaluate your localization agency experience in the following areas:

Clients – Review their client list for the industry in which our operate and ask for client references
Project Team – Review the qualifications and experience of the project team assigned to your project.
CMS Expertise – How experienced is your agency with your CMS. Have they localized previous websites using this particular CMS? Do they have a tested best practice translation workflow using this CMS?

Timelines ­– Review your agency's turnaround times and evaluate whether they are able to deliver projects according to your project schedule.
Website Translation Workflow
Managing a multilingual website can be a very time consuming process. The CMS you select is critical to the success of launching and maintaining a multilingual website. Many CMS solutions are equipped with automated workflows that allow CMS users and administrators the capability to package content to be sent for localization into multiple languages. By automating your translation workflow you will save significant time when launching a new website or new sections of your site as well as managing updates or doing a complete content refresh.
A translation agency experienced with large global websites should be able to help you streamline this process by developing connectors to your CMS which allow content authors to:
Select the desired pieces of content to be exported for translation
Select the target languages
Manage translation packages and quote requests from your CMS interface
Send files for translation
Import localized content back into the CMS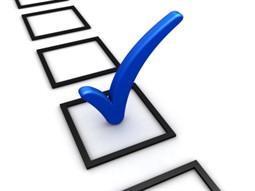 A typical best practice website translation workflow will include the following steps:
Localization Kit Review –  Review of source files for localization
Project Kick-off
Subject Matter Research
Glossary Development
Cultural Assessment
Translation, Copywriting, Editing and Proofreading
Engineering – Preparation of files for delivery to the client and updating of client translation memory
Online Quality Assurance (QA)
Client Review and Approval
Final QA
Project Delivery