Key Takeaways from the Marketing Show 2013
GPI had the opportunity to attend The Marketing show 2013 which took place on October 28th and 29th at the Madinat Arena, Dubai.
The two-day event consisted of Key notes, Round Table Workshops, networking opportunities and three conference tracks:
Loyalty World
Social Media World
Big Data World
Here are just a few highlights from my attendance.
Day 1
Day 1 started off with Keynotes by Euan Semple, International Speaker and Director of Euensemple.com. Euen presented on "Organizations don't tweet – people do." Euen is also author of the book "Organizations don't tweet – people do." Euen provided key insights on using twitter for marketing, problem solving and influencing your audience. Euen Recommended that you should have an existing following and presence on twitter before you use it as a marketing tool or for problem solving or influencing customer behavior. Key points to note from his talk: Start by listening and filtering the noise and your ultimate goal should be to influence your audience over extended networks.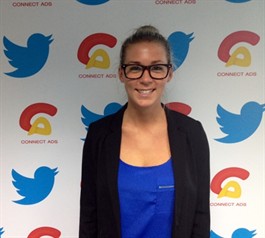 The 1st day also included a Fireside chat by Lisa Szatsznajder – Lisa led a very energetic talk on "the inside track from twitter on redefining customer engagement". Lisa raised a very interesting perspective about how "brands can engage with their audience in moments." Twitter is about communicating and sharing in real time moments. Lisa highlighted a few success stories about how brands have used twitter to join in on real time conversations and engage with their audience instantly. There can be seasonal moments such as Christmas or Halloween, Sporting moments or trending events taking place globally.
The afternoon session of day 1 started with roundtable workshops. I attended the workshop: Exploring Social Media hosted by Gaurav Vijh, eCommerce Manager MEA from Hilton Worldwide. The workshop prompted many interesting discussions from various members of the group around their Social media implementation and what works and does not work for them as well as some of the tools they use to monitor their social networks.
The last session I attended on day 1 was on re-tooling loyalty marketing in a digital economy by Tarik Qahawish, Marketing & Digital Director of Aimia, Middle East. Tarik's presentation highlighted the importance of social data integration and emphasized that social connectivity adds a new layer of information that brands can leverage in order to personalize their offering. Tarik also spoke about the importance of using big data for email and web personalization as well as using contextual personalization and location based marketing to take advantage of the hyper connected customer.
Image: Lisa Szatsznajder, Twitter Account Manager, Connect Ads
Day 2
Day 2 of the Marketing Show started off with a session on Think Global, Act Global by Motaz Hajaj from Chess Tag.
This was followed by a presentation from Rupert Duchesne, Group Chief Executive officer of Aimia on Getting to real relationships. Rupert spoke about the value in using smart data to make business personal.
Avinash Ratta, Regional Head of Marketing for Nestle, spoke about unleashing the power of social media to create super fans. He highlighted various strategies businesses can use to find, monitor and engage with their super fans, the importance of superfans in creating user generated content and media at no cost and the business value of superfans to an organization.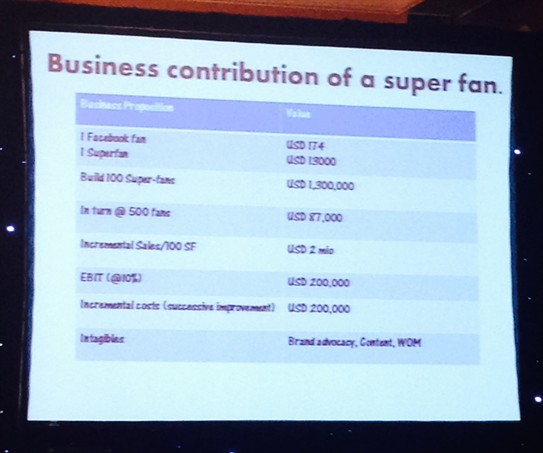 Ayman Al Deik from the Jumeirah Group led a very interesting presentation on provoking emotional loyalty. Ayman's presentation showed how the Jumeirah Group achieved their "STAY DIFFERENT™" brand promise through building brand emotional engagement.