Multiculturality and Health: From ACA to ROI!
Globalization Partners International attended the recent Multicultural Health Conference 2013 at the Metro Marriott in Washington, DC. The timing for this year's event could not have been more opportune as it not only coincided with the ACA (American Care Act) taking effect but it also marked the first day of the end of the government shutdown! The conference provided a tremendous amount of information about the latest trends and statistics on the multicultural consumer and as the headline of the event stated "Marketing to a Diverse America".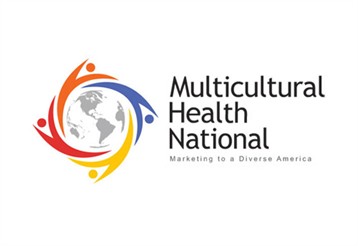 About the Conference
This unique event featured presentations from key thought-leaders in the multicultural health marketing sphere and focused on best practices for reaching the key multicultural populations in America including but not limited to African Americans, Hispanic Americans, LGBT Americans, and Asian Americans.
Main Event
The event started with a keynote by American Cancer Society's Chief Medical Officer, Dr. Otis Brawley who provided great insight into some of our health care system's most unsettling trends from costly and unnecessary treatments and procedures to overmedication and lack of prevention and the effects they have on multicultural healthcare in the US. Both morning sessions The Cultural Factor: Driving Hispanics to Action by Sonya Suarez-Hammond, Senior Director, Strategy & Insights, Univision and Creating a Campaign to Target the Hispanic Consumer by Ozzie Godinez, CEO, PACO Ideation provided some compelling statistics regarding the US Hispanic consumer that should be integrated in any marketing strategy that targets this segment:
There are now 54 million Hispanics living in the US – 17% of the total population
69% of Hispanics have some form of health insurance
Hispanics spent 812 minutes of phone time
Watch 33 hrs of TV a week
Send an average of 941 SMS a month (more than any other segment of the US population)
Just as informative and powerful were the sessions that followed:
A presentation on LGBT Market Insights, Best Practices, and Case Studies by Tom Roth, President, Community Marketing, spoke on the evolution of the LGBT community from an "emerging" multicultural market segment to a highly relevant group that has peaked serious interest of leading brands due to trackable ROI. The LGBT community is returning the favor by "being loyal to brands that are loyal to us" as Tom put it.
Bob Kumaki, Managing Principal at The Ronin Group enlightened the audience during his presentation Understanding the Asian Market Segment by helping us understand that it is important for campaigns targeted at this segment to be culturally relevant not "just translations of general market spots".
Black (Still) Matters in Marketing by Pepper Miller, Author and President at The Hunter-Miller Group spoke passionately on the subject of real "vs. invented" insights about Black consumers and the importance of distinguishing between culturally relevant ads and insulting stereotypes. Pepper put it best when she stated: Different is not Difficient!
The second day offered two insightful panel discussions on Understanding Multicultural Media Usage, moderated by Adriana Waterson, SVP, Marketing and Business Development at Horowitz Associates and Understanding the Multicultural Patient. Dr Jianduan Yang, Assistant Professor at Thomas Jefferson University Hospitals summed it up perfectly when he had this to say about Chinese patients: "If the Chinese patient feels the doctor doesn't care to know then the patient doesn't care what the doctor knows!"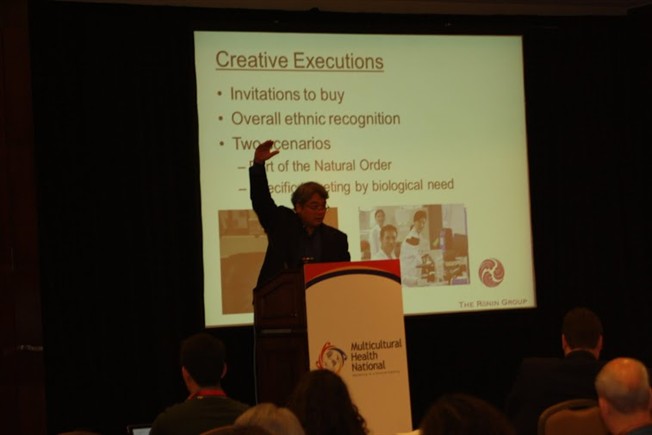 Session Highlights focused on the impact of ACA on the Multicultural Community:
Attracting the Multicultural Consumer to Your Health Plan by Sheila Thorne, President, Multicultural Healthcare Marketing Group
The Importance of Affordable Care Act on Multicultural Healthcare by Martine Apodaca, Campaign Director, Enroll America where Martine discussed the marketing efforts being done by the government to enroll large segments of multicultural populations
What Does ACA Mean for Healthcare Marketers – as multicultural populations increase in numbers and purchasing power how can healthcare marketers capitalize on the regulatory changes in the healthcare landscape and improve ROI by tweaking your campaigns accordingly
Multicultural Health Marketing National Awards – Celebrating the Winners
One of the highlights of the conference was the Ad Awards Luncheon on the second day of the event that celebrated some of the most successful multicultural ad campaigns in Health Care. Among them:
Best Overall Campaign
Place
Brand
Company
Agency
Gold
Greater Than AIDS
Greater Than AIDS
In house
Silver
The Mount Sinai
Hospital (NYC)
The Mount Sinai
Hostpital (NYC)
Latin2Latin Marketing
& Communications
Bronze
Novolog FlexPen
Novo Nordisk
Cult Health
Best Branded TV Campaign
Place
Brand
Company
Agency
Gold
Claritin
Merck
MGSCOMM
Silver
Asthma.com
GlaxoSmithKline
Havas Worldwide
Bronze
Humana TV
Humana
Cronin LLC
Best Branded Print Campaign
Place
Brand
Company
Agency
Gold
Highmark
Highmark
Mullen
Silver (Tie)
MD Anderson
Cancer Center
MD Anderson
Cancer Center
Silver (Tie)
Zostavax
Merck
Publicis Kaplan Thaler
Bronze
El Camino Hospital
El Camino Hospital
DAE Advertising
Hope you get to join us at next year's annual MCH conference in Atlanta, GA.