Translation Services and Glossary Development – ICC
GPI was recently selected by the International Cricket Council (ICC), the global governing body for the sport cricket, to provide a targeted selection of translation and localization services.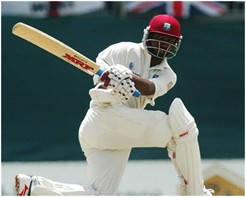 Cricket is considered the 2nd most popular sport in the world, with Football (Soccer) coming in first. Cricket has huge fan bases in countries as diverse as Australia, England, India, Pakistan and the West Indies, as well as Afghanistan, Nepal and Papua New Guinea, with an estimated fan base of around 4 billion people.
The vision of the ICC is to make cricket "A bigger, better, global game targeting more players, more fans, more competitive teams." In order to promote the sport globally, the ICC has defined a number of potential markets where translated services can assist educate and train aspiring cricketers, potential fans and supporters of the game.
As is a standard best practice in the translation industry, a first project for the ICC was to develop an initial glossary of terms specific to the field for a number of identified languages.  As you can imagine, it is not easy to localize terms such as "cow corner" or "fine leg" or "googly", yes I said googly!
To read the full case study, see: The International Cricket Council.
[Picture: Brian Charles Lara, former West Indian Cricketer]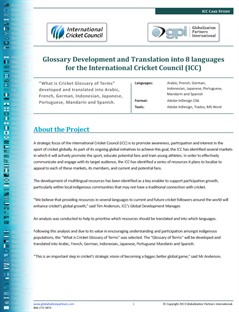 So what is Glossary Development and why is it important to the ICC?
Cricket, like many other sports, has a number of key terminologies, which, if you are not an avid cricket fan, you would not understand. Therefore, prior to starting its localization initiatives, the ICC has created a cricket vocabulary or list of key terms and subsequently localized these terms for each of its identified markets. In the translation and localization industry, we refer to this step as Initial Glossary Development.
What is Glossary Development and Terminology Management
Glossary Development can be considered the linguistic foundation for successfully localizing content into another language. Creating an initial glossary helps to ensure that client and industry-specific terminology is collected, researched, and consistently translated throughout the translation process. An ongoing effort of terminology management from project to project is important as well.
The ICC initial glossary provides a linguistic term base which will be utilized throughout all translation projects completed for the ICC. Furthermore, the glossary will serve to establish the cricket terminology that will be used by players and stakeholders of the game in each of the identified languages.
Key steps in Glossary Development
So what were the key steps in developing and localizing a glossary of terms for the ICC?
Discovery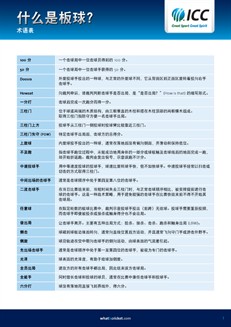 GPI's GST team conducted several interviews with the ICC in order to:
Understand the game of cricket and the context and meaning of cricket terminology.
Collect and review the ICC's reference materials for key terminology.
Any existing previous translations and glossaries were reviewed for accuracy and usability.
Development
GPI completed an automated and manual review to extract terms from the materials provided.
Extracted terms were reviewed to determine its relevancy and added to the glossary accordingly.
Terminology research was completed for the identified key terms.
Glossaries can be provided in a variety of client-specified formats (i.e. Word, Excel, Trados MultiTerm, etc.).
Localization
The key terms as well as a definition of each of the key terms were localized into each of the identified languages.
Review and Approval
The localized glossaries were presented to the ICC reviewers for review and approval in each of the target languages.
Approved glossaries were imported into the ICC's terminology memory (translation memory) database to ensure accuracy and consistency on all future projects.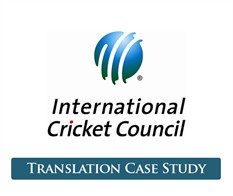 GPI Translation Case Studies
GPI has extensive experience in completing document, website and software globalization projects. Ranging from the translation of e-catalogs and user manuals, to the localization of complex E-Learning software and global websites, GPI's experience guarantees your success. Our case studies found on our website represent just a small sample of our quality work.
You will find the links below to some of our case studies on translation and localization projects we have completed for clients: