Chinese Culture & Travel Part III: New China Tourism Law
In April this year in China, a new tourism law was approved which took into effect on October 1st. This new law is intended to improve the in country's tourism industry.
In my Chinese Culture and Travel Part I blog, I shared some opinions on why most Chinese preferred to travel in groups and typically join packaged tours. Indeed joining packaged tours was the main way of travelling for Chinese tourists, however this new tourism law will be a game changer for the travel industry in China.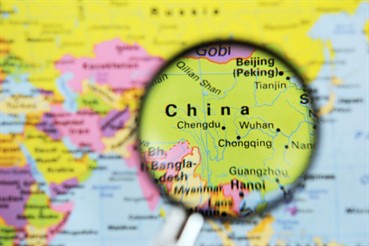 Misbehaved Tour Operators
Historically prices for packaged tours had been very low due to the extreme competition among travel agencies. It was a common practice, also expected and accepted by the tourists, that the groups would be taken to certain stores for shopping. It is a well-known fact that these stores would pay commissions or kickbacks to the guides/agencies in return for bringing them customers. In addition, tipping certain amount of money to the tour guide and group leader on a daily basis was also mandatory. However, many inexperienced travelers have fallen for the cheap advertised prices and only found out later that they would be pressured to buy inflated optional tours or shop at selected souvenir stores.
The Impact of the New Tourism Law
The new law is intended to improve the quality of packaged tours and protect the rights of tourists. Kickbacks or sales commissions are no longer allowed. Many travel operators had been dependent on revenue from commissions to afford low tour prices. Many Chinese tourists have complained about so-called "forced shopping trips". The tourists claimed that the tour bus would not leave the store parking lot and some even said that they were locked into stores if they didn't purchase enough goods.
With stricter market regulation and no back-door operation, the price for outbound tours and domestic long-distance tours in China has increased significantly since September. Statistics show that the average increase is 30%, and some of the outbound tours have even doubled the prices.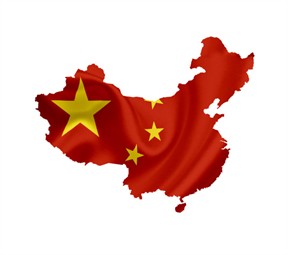 Get Your Localized Websites Ready
The higher price has decreased the number of packaged tours. More and more people with modest travel budgets are starting to research and plan to travel independently. Without a doubt, the most convenient and popular resource for these new independent travelers is the internet where the information is free and only a click away. For hotels outside of China, whether high end, budget or in between, that want to capture these rapidly rising Chinese independent travelers, need to translate their websites. A well-localized AND search engine optimized Chinese website is more important than ever. Booking engine localization is also another determining factor for the independent travelers in order to make decisions and bookings for lodging. Studies show that the % of drop offs and chances of making mistakes in the booking process, decrease significantly if the website and booking engine are in a user's native language.
The new tourism law not only protects tourists' rights from tour operators' improper conduct, but it also addresses the overseas misbehavior of some Chinese tourists. The Chinese Tourism Law states: "Tourists shall observe public order and respect social morality in tourism activities, respect local customs, cultural traditions and religious beliefs, care for tourism resources, protect the ecological environment, and abide by the norms of civilized tourist behaviors." The only difference is that the law does not specify what could happen to misbehaving tourists while there are fines and punishments for unscrupulous tour operators.
Chinese Market and Language Resources
For general issues related to Simplified Chinese, visit our webpage on
Chinese Translation Quick Facts. To further explore issues specific to Chinese translation and Chinese localization, you may wish to review our previous blogs:
Some Chinese language services provided by GPI:
Globalization Partners International (GPI) has also published a highly detailed guide to Chinese website globalization targeting Chinese consumers in a white paper, Website Globalization and E-Business China, which is available via a free download.
You may contact GPI at info@globalizationpartners.com or at 866-272-5874 with your specific questions about this market and your project goals. You may also request a complimentary Translation Quote for your project as well.