Clarabridge Takes Over Miami This Month With C3
The Clarabridge Customer Connections (C3) User Conference will be held this month in Miami from April 28th to April 30th. This is the fifth year for the event. If you manage your company's social media presence, you may wish to attend and see how Clarabridge and their partners can provide solutions to help you succeed in a world where people are talking about your company and brand(s) online across the globe and in potentially huge numbers.
Customer Experience Managers from many of the largest companies use Clarabridge's leading analytic solutions to "listen" and act on what people are saying about their companies and brands online.
The conference has over 30 sessions that will provide insight into what social analytics can do today. This new industry has rapidly evolved in a few short years and Clarabridge is at the forefront.

Source: www.clarabridgec3.com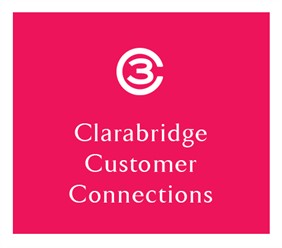 Clarabridge keeps the event fun with evening events. Last year the theme was "ice" and they had 80's rapper and current reality TV star, Vanilla Ice, appear and perform. He was a blast and stayed to talk with the attendees and take pictures. This year the theme is being a "Rock Star". I look forward to the surprise they have in store for us this time.
One of the best aspects of C3 is that it provides an opportunity to not only learn about great social analytic tools, but also to meet other Customer Experience managers who share like challenges, or may be a step ahead of you in their process; you can learn from their experiences and emerging trends and how to make the most of your investment to make a business case for your management team.
Some conferences can last a bit too long, but not C3. In 2 days, the conference covers a lot of topics, including lessons learned from their larger partners like Orbitz, who will provide an overview of their experience during a session on the second day. Other topics include: emerging trends, workshops on using the solutions, best practices and more. Also many key members of the Clarabridge team will be on hand to field questions for you first hand.
Globalization Partners International (GPI) is excited to be entering our 6th year as a partner with Clarabridge. They have a great team. We enjoy the work that we perform for them and their clients as they "listen" to the market's comments on companies and brands globally and in many languages.
GPI has strong experience in social media localization including localization of the models built to "listen" for the commentary on a company and their brand(s). This complements the overall service offering GPI provides our clients for website development, website localization and CMS connectors, and Global SEO services.
I will post a report upon my return from the conference. If you are planning to attend C3, please contact me at pbetts@globalizationpartners.com. It would be great to meet you!