Arabian Travel Market Event is Fast Approaching
GPI will be attending once again the Arabian Travel Show (ATM) which will be held May 5th to 8th in Dubai, UAE.
The Arabian Travel Market is the leading international travel and tourism event in the MENA region for tourism professionals. This show attracts a global audience of leading hospitality decision-makers, insiders, vendors, investors -really anyone with an interest or role in the industry.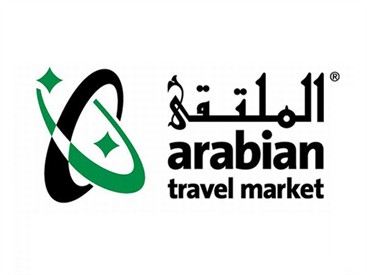 If you have not been to Dubai, this is a perfect time of the year to visit, just before it gets too hot! The average daily temperature range in May is about 77 – 87 degrees Fahrenheit.
The conference sessions are structured around three theatres:
Session Theatre (16 sessions)
Sabre Travel Technology Theatre (17 sessions)
Exhibitor Showcase Theatre  (8 sessions)
The sessions are always a great part of the overall show, but the heart of ATM is the exhibition hall which this year has over 2,600 exhibitors.  Bring comfortable shoes!
Globalization Partners International (GPI) has had an office in Dubai for over 6 years and has developed a strong client base within the MENA region overall. As you can expect, the travel and hospitality industries are very important to this market. GPI has provided translation services and localization for websites, contracts, menus, training manuals, videos, software, and marketing collateral for many of the market leaders.
The ATM is not only focused on the industry in Dubai, but it has a global focus too. There are 55 exhibitors for ski holidays. You will find 75 exhibitors for safari holidays. Considering a trip to outer space? If so, you may be interested in talking with the two exhibitors who can get you there. Nine companies can help you with an artic adventure. This is a one-stop show for all that the industry has to offer.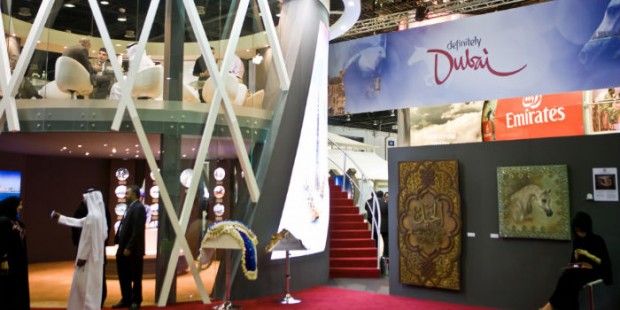 Source: Gulf Business
The ATM website conveniently provides a list of countries that do not require a visa to enter the UAE. Here is the list:
Europe: United Kingdom, France, Italy, Germany, Holland, Belgium, Luxembourg, Switzerland, Austria, Sweden, Norway, Denmark, Portugal, Ireland, Greece, Finland, Spain, Monaco, Vatican City, Iceland, Andorra, San Marino, Liechtenstein
Americas: USA
Australasia: Australia, New Zealand
Asia: Japan, Brunei, Singapore, Malaysia, Hong-Kong, South Korea
GCC Countries: Saudi Arabia, Qatar, Bahrain, Oman, Kuwait
If you plan to attend the Arabian Travel Market, it would be wonderful to meet you. Please contact us at info@globalizationpartners.com and our team attending the ATM will coordinate a time to meet with you.