Enhance the value of your CMS with a Translation Services Connector
Websites today need to be findable, accessible and readable from around the world. Your clients can speak any language and live in any locale. Most companies understand they need to be able to author and publish content in several languages. To do this takes the right CMS backed by a team of website globalization specialists who have comprehensive knowledge in deploying a variety of content management systems in order to support multilingual content and multiple language sites.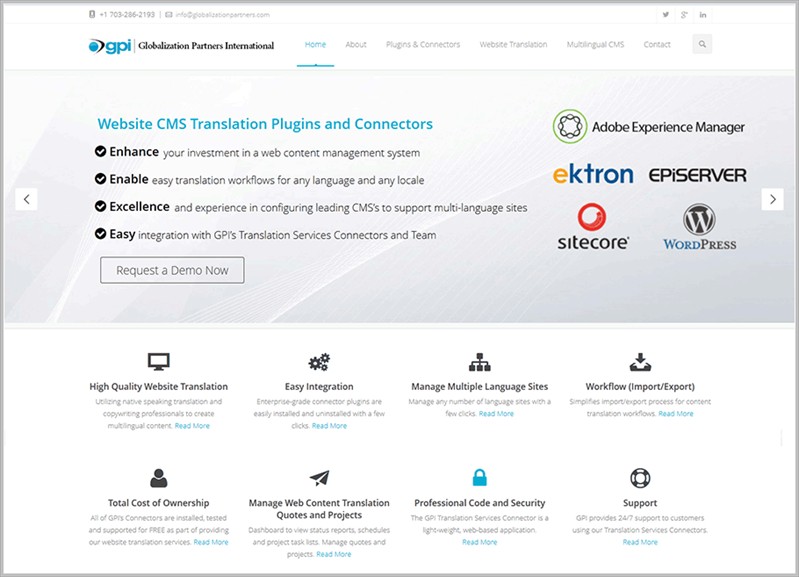 To help clients get the most out of their CMS investment, GPI has launched a new microsite www.translationplugin.com. The site provides a variety of website localization, web content management system and translation connector information including:
Access to live and on-demand demos of translation connectors
Best practices for deploying the world's leading web content management systems
Website localization best practices
Blogs on a range of CMS and website translation topics
Currently available translation connectors from GPI include:
Website localization services can be provided in a variety of ways which align with a company's established authoring and publishing workflows and available resources.
Workflows may include:
Authors and editors retrieving content from and inputting translations into a CMS directly
Using XML or other formats to export-import content from a CMS
Deploying a GPI Translation Services Connector between your CMS and our Translation Portal