International SEO: On-Page Optimization
On-page optimization is an important piece of any company's SEO strategy.  But, when you operate globally, there are additional considerations, including localization and translation.  Optimizing your content for global audiences requires significant research to understand the cultures and customs of your target market.
You may have a set of targeted keywords that you want to focus your content creation around.  But, those keywords may not translate well into another language.  Sure, you can translate the words, but the meaning may get lost.
Or you may have analytics that show the online habits of your current customers, but those numbers don't mean that everyone in all parts of the world possess the same sets of habits.  Treat each locale or language individually and don't employ a blanket strategy that is expected to work for all markets.
In this blog, I will cover some of the ways to develop a successful on-page optimization strategy for your localized sites.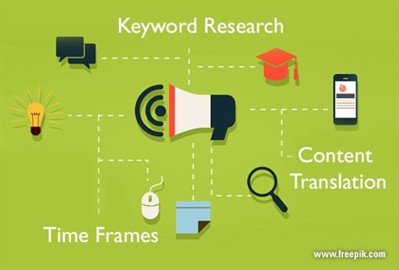 Create a Strategy
After getting a clear picture of your site's infrastructure and capabilities, the first step in any on-page optimization campaign is to formulate a strategy.  It's important to set goals and time frames and have an organized way of prioritizing steps and measuring results.  And, when you add localization and translation into that mix, having a plan is even more necessary.
David Booth breaks down the process of creating a strategy into these three parts:
Keyword Research
Content Translation
Time Frames
It's extremely helpful to have a native speaker as you create your keyword list.  Keywords that you use for your primary site, will probably not come across the same to your global audiences.
Generating a list of language or region appropriate keywords will also help your rankings in top search engines, especially the top search engines for your target market, and your audiences' SERP results. Learning about the languages, cultures and customs of your audience will help you decide which keywords will be most successful.
Next, create a map for the pages and their corresponding keywords.  This will help your translators know which keywords each page is optimized for. This will also help you create appropriate content for each of your keywords and the associated pages.
Finally, have a realistic time frame.  Research your customers and decide which languages or regions to focus on first.  You can't translate all of your website's content into all of your desired languages and expect a fast turnaround time.  Look at your analytics and decide where to start.  Optimize those pages first and track your results.  Leveraging your current website's content will be helpful, but don't expect to get away with not creating original content for your global sites. Create content that speaks to your intended audience.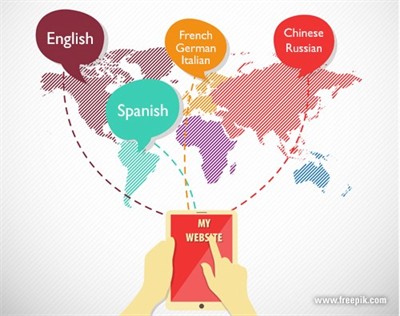 Localization and Translation
If you don't currently have any global sites, you will have to decide which regions or languages you will focus on and what level of effort will be required for those markets.  If you want to create a site that targets Spanish speakers in Spain and you have an employee from Barcelona, that will be an easier project than creating a site for Russian without any native speakers on staff for proofreading and consulting.
After you decide which languages or regions you want to target, you will have to gather resources to help assist you in the localization and translation of your content.  Whether you contact a translation agency or have access to in-house native speakers or translators, you will need help deciding how to formulate an on-page optimization strategy for that particular market.
Finding help is necessary, and you can't depend on machine translation to translate your content or keywords.  David Booth said it best in a recent International SEO video, "…but the truth is that you don't really want to translate your website. You want to make sure that human expertise, experience, and intuition is used to interpret your website."  Don't translate, interpret.  You want to make sure your message is coming across correctly to all audiences in all languages.
According to Booth, localizing your content well will help ensure a better user experience, improve SEO, and attract links.  Your translators must understand the technical issues involved with on-page optimization and also must leverage everything from regional address differences and listing local contact information first, if you have global offices, to localizing your lists of clients and case studies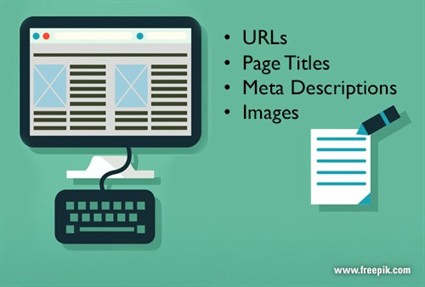 On-Page Optimization
After you have constructed a strategy, gathered your translation resources and localized your content you want to make sure your efforts are paying off by ranking well with search engines.
A few of the items you can focus on for SEO are:
URLs
Page Titles
Meta Descriptions
Images
Short and concise URLs that include localized keywords boost user experience and rankings in search engine results.  Your URL structure shouldn't be uniform across all pages, it should reflect the target audience.
Don't just translate your page titles, adjust them for each language and region so they reflect the audiences' preferences.   Incorporate keywords and David Booth recommends keeping your titles between 50 and 60 characters for optimal search engine ranking.
Booth also mentions that a best practice for Meta descriptions is to write a combination of two sentences.  One that communicates the meaning of the content and another that includes a call to action.  This should invite the reader to click the search result.  And, again, tailor this for each page.
Lastly, optimize images by renaming the file for each language and resizing the file for easy visibility and quick upload time.  Also localize the image so it is appropriate for your audience.  Separate images for each page that reflects the regions' culture is a best practice to incorporate into your optimization strategy.
Summary
On-page optimization for global websites requires a lot of research and planning.  Enlisting help from translation agencies or native speaking translators will be essential in executing your strategy and formulating your localized keywords and content.  Writing a list of keywords and translating, localizing and creating content are steps that need to be a part of your optimization strategy.
Consulting with language and regional experts can have a huge impact on your search engine rankings and your audiences' perception of your company.  Tailor each of your pages to your target market and create a positive experience for each of your customers around the globe.
Further Resources on Global Digital Marketing (SEO and SEM)
Globalization Partners International's (GPI) Global Search Engine Optimization Specialists can help optimize your multilingual websites for better SERP results.  Our teams can provide both organic Search Engine Optimization (SEO) and Search Engine Advertising (SEA) such as Pay-Per-Click (PPC), paid inclusions or contextual advertising to help you achieve better visibility in country-specific search engines, which will lead to increased traffic and ROI with your multilingual version websites.
For more information on issues specific to search engine marketing (SEM), you may wish to review our previous blogs: