Target Markets for Global Expansion 2015
Technology and globalization have created a wide-open, worldwide playing field and lowered and erased many barriers to entry.  Thanks to the internet, customers can now access goods and services from companies located in different continents. But, which countries or regions should be your target markets for global expansion in 2015?
The economies of the United States and Northern Europe are mostly mature, and the BRIC countries aren't as attractive as they once were.  China's economic growth (7.4%) in 2014 was the slowest rate in nearly 25 years, Brazil is nearing a recession, and lowered oil prices and political instability have negatively affected Russia.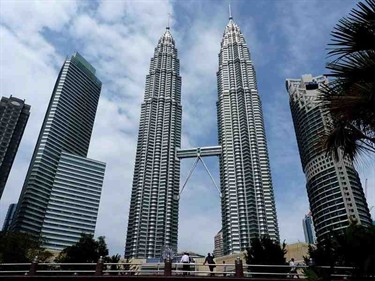 Smart Economic Bets
The global economy is in a constant state of flux as countries and regions rise to economic strength and dive to economic depression.  Global expansion is a gamble and your strategies must be well thought out and your risks must be wisely calculated.
In a recent Fortune article, they advice to focus on stability and resilience. Choose markets with good governance and sustainable growth.  Fortune chose the following seven countries as smart economic bets.
Colombia
Fortune expects that President Juan Manuel Santos will negotiate a peace deal with the rebels of the Revolutionary Armed Forces of Colombia (FARC) by the end of 2015.  A peace deal will allow the government to expand the rule of law, increase rural development and attract investors that have previously shied away due to security concerns.
Image Credit:
Wikimedia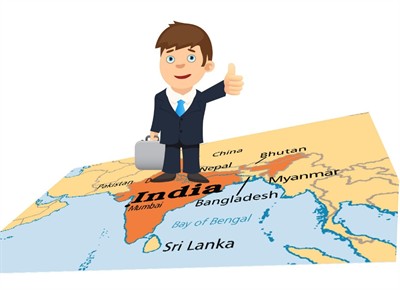 India
Fortune names India, "the lone BRIC country that's worth holding onto."  Deep structural changes, liberalization of labor and environmental regulations, and financial incentives for investors are likely to boost economic growth.
Indonesia
Fuel subsidy reductions that help fund infrastructure development, increased education spending, and the expanding middle class will help provide many opportunities for countries that hope to enter into the Indonesian market. President Joko Widodo was named to Fortune's list of "The World's 50 Greatest Leaders" in 2014.
Kenya
Kenya seems to be escaping the political and economic turmoil of some of the other large economies in Africa. President Uhuru Kenyatta, with support of the legislative chambers, is advancing plans to develop the country's power sector and infrastructure.  The implementation of IMF-supported fixes to central bank and treasury management should control inflation and keep the currency stable.
Malaysia
Prime Minister Najib Razak endorsed a 6% goods and services tax in April to improve his government's fiscal position. Najib will likely fast-track his Economic Transformation Program by introducing further tax incentives for foreign investors. There is also increased public spending on infrastructure, education and healthcare.
Mexico
Since 2012, Mexico has been in the process of reform.  They have enacted changes to the energy industry, labor market, telecom section, educational system and the government's fiscal structure. Mexico continues to be eager to attract foreign investment and opportunities will be especially strong in the construction and energy sectors.
Poland
The Civic Platform Party is expected to return to power following the 2015 elections.  This would allow the government to continue liberalizing the economy, encouraging foreign investment and developing national infrastructure.
Summary
While many of the BRIC countries still present lucrative opportunities for companies, other regions are starting to emerge as potential target markets for global expansion.  Investing in developing economies is inherently risky, but if you can successfully navigate international laws and regulations, language and cultural barriers, business practices, and unstable political environments, these markets could present an outstanding opportunity for companies hoping to dominate the global playing field.
Translation and Localization Resources
You may gain further insights into global e-business, global SEO, website translation, country specific cultural facts and related topics by reviewing some previous blogs and resources written by Globalization Partners: