Latin America 500 Recognize Opportunities in Latin E-commerce Markets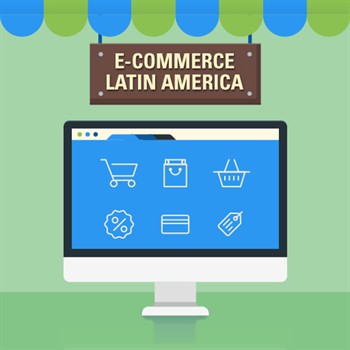 Latin America's 500 top e-retailer companies, which hail from 22 countries, control 81.3% market share of all e-retail sales in the region. These companies are realizing the opportunities present in the Latin e-commerce markets, according to a recent article by Internet Retailer.
Latin America is the second fastest growing e-commerce market, only behind China. Internet Retailer estimates that e-commerce in Latin America grew 22% in 2014 growing to a $26 billion industry.
Internet Retailer's article identified two trends for the fast-growing market:
E-commerce growth is widespread across the region.
There is room for growth.
Brazil is dominating the market in Latin America and, like Europe, Latin America is a series of single national e-commerce markets rather than a combined retailing market like the United States. Brazil's e-commerce market has been active for a couple of decades, but Forrester Research indicates it is still far from full maturity.
The ten largest Brazilian e-retailers have combined sales of over $9 billion.
To read Internet Retailer's full article, please see: Latin America 500 merchants see ample room for growth in Brazil and other Latin e-commerce markets.
Latin America presents many challenges for companies looking to do business there. But with efforts for improvement and a rapidly growing e-commerce industry, Latin America is not a region to be ignored.