5 Things That May Be Limiting the Success of Your Global Website
Digital marketing has evolved quickly. As a result, marketers are often focused on their English content, website or eCommerce presence. From talking with companies, I have found a few areas that often get overlooked, but are crucial to a successful global marketing plan.
1.
Global SEO: Localization of Keywords/Ads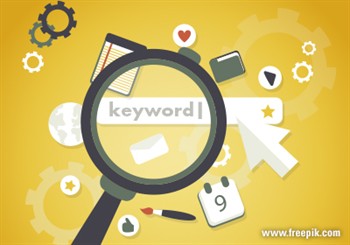 Companies put a strong focus on their English website for SEO success. Many companies that have localized their website often neglect to localize their keywords and ads to drive customers to their global sites.
Companies that do seek to drive traffic to their global sites are only translating keywords and ads rather than localizing. Some translation agencies do not understand search in global markets and provide their clients with translation services for keywords.
Keyword research is needed to understand how the local market is searching for a particular product, service, or other topic/item. Otherwise if only a translation of a keyword is performed you may be found for something you had not intended to be found for or not found at all. If you use this translation for pay-per-click (PPC) you may be spending money to be found for unintended purposes. Localization with keyword research and copywriting/transcreation is needed for your local in market ads.
2.
Global SEO: Optimization of New and Existing Content
Marketers will follow best practices to optimize their source language site and add new content. But often for their global sites they will not apply the same attention. It is just as important to add new content on your other language sites and to optimize the localized pages with your keywords as you do for your source language sites.
3.
Professional Translation and Transcreation
This may sound like a given, but some companies will use a translator within the office just because they may be a native speaker of another language. In some cases this works out fine as the person knows the industry and has solid communication skills. But knowing a language doesn't mean someone will be a strong writer/translator in that language.
4.
Listing Language Names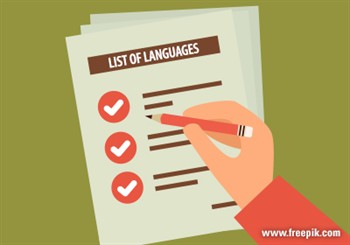 Using a list of languages as a drop down menu or sites with a language gateway is getting better. But I still see sites using flags or providing a list of languages with a non-native spelling or characters.
The use of the word 'Language' is not as common these days. Often an icon is used and preferred. Saying anything in English such as 'Language' does not help someone looking for content in their native language.
A globe icon to signify access to the global site options is what I feel works well when not using a global gateway to select a language.
5.
Responsive Design is Not Only to Help Your Google Ranking
People in many parts of the world are accessing the internet via a mobile device more than a PC or laptop system. Responsive design for your website is a must these days so that your site will show properly on any screen. It also will help your ranking on Google for SEO purposes.
Conclusion
Think global with what you are doing for your website in development, SEO or new content. Do not just accept translation for your SEO needs and marketing content. Localization and optimization is needed.
Generally speaking, the best practice steps you follow for your English site should be considered also for your localized sites.
Further Resources on Global Digital Marketing (SEO, SEM, and Social Media)
Globalization Partners International's (GPI) Global Search Engine Optimization Specialists can help optimize your multilingual websites for better SERP results. Our teams can provide both organic Search Engine Optimization (SEO) and Search Engine Advertising (SEA) such as Pay-Per-Click (PPC), paid inclusions or contextual advertising to help you achieve better visibility in country-specific search engines, which will lead to increased traffic and ROI with your multilingual version websites.
For more information on issues specific to search engine marketing (SEM), you may wish to review our previous blogs: