How To Analyze Your Website: Part 1
Conducting a search engine optimization (SEO) audit of the content and markup of your website will help improve your visibility to customers and ranking in search engine results.
In part one of my SEO analysis series I will discuss how to evaluate search engine indexing and keyword strategies and how to improve them to boost ranking and visibility for search engines.
The Importance of Indexing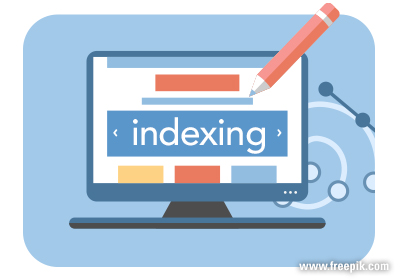 A first step in an SEO audit is to discover if your site is indexed in search engines. Your site must be indexed to be visible in search queries. Check if your website is indexed by going to Google and typing the word "site" and your site's domain name with no spaces. For example: site:globalizationpartners.com. If your site has been indexed, you will see all the pages Google has indexed.
But what if your site doesn't appear to be indexed by Google?
There is a chance that there may be an issue with your robot.txt file, which tells search engines robots which pages not to include in crawls. You may have accidentally included pages that you actually do want crawled and indexed, so check that file to make sure it is accurate. This occasionally happens but is most likely not the root of the problem.
Another problem could be your sitemap and that the site is structured in a way that the search engines can't move from page to page. If this is the case, you should at least see your homepage indexed by Google, but few other pages will appear, if any at all.
Lastly, the case may be that there are so few links pointing to your website from other websites, or none at all, and that the search engine simply hasn't found your site, or considers it unimportant. Creating compelling content and sharing it via social media and engaging with other sites relevant to your products or services will help Google quickly find you and begin indexing your pages.
Keyword Strategy
The second thing you should do is evaluate your keyword lists. If you don't have a strategy behind your keywords or don't understand how powerful they can be, you can't effectively create and promote your website content and your audiences will have a harder time finding you.
Use the Google AdWords Keyword Tool
A great tool to develop a targeted keyword list relevant to your website is Google Adwords Keyword Planner. It was designed to be used for Adword pay-per-click advertisers, but it is also beneficial to create keyword lists, and as a bonus, it is free and easy to use.
To use this tool, type in a keyword or long tail keyword phrase that is relevant to your content and let the tool generate an expanded list of variations that you may want to target. You will also see the volume of searches associated with each keyword. Aim for relevant and specific long tail keyword phrases with low competition and high volume of searches.
Localize your Keywords
If you want to attract global audiences, it is important to develop a localized keyword list. Use a professional translation agency with SEO expertise to take your optimized English keyword list and localize it in a linguistically and culturally correct manner for all of your targeted languages and locales. This will increase your visibility and search ranking in your global audiences' searches.
Conclusion
Analyze and audit your website to make sure it is optimized so it can be indexed by search engines and found by your audiences. We discussed the first two steps in the SEO audit process. The first step is to check if your website is indexed. The second step is choosing the right keywords for your website using Google Keyword Planner and creating content based off of those keywords and then localizing your keywords and associated content. The second part of this blog series will discuss additional SEO audit steps focused on your website's design.