Translating Inbound Marketing Content: Thank You Page
Inbound marketing is all about attracting and engaging your target audiences. After you attract a visitor, engage them and then convert them as a lead, an important next step is thanking them.
It is important to recognize that the thank you is an important opportunity to develop a relationship between your brand and the client. A thank you page is a valuable piece of content to include with your call-to-actions and forms.
After a lead completes a form on your landing page, you should always redirect them to a thank you page. This thank you is a perfect opportunity to provide the lead with another piece of relevant content to guide them farther down the buyer's journey.
Thank You Page Tips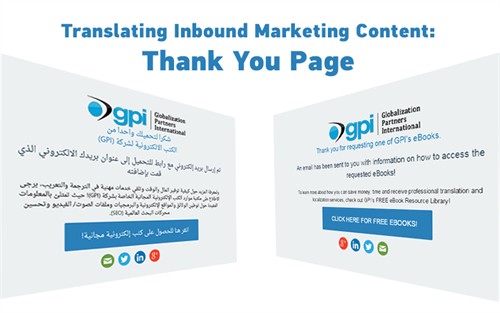 According to Digital Marketer, there are three reasons you want to use a thank you page:
To confirm the transaction.
To measure conversions.
To make another offer.
Here are some helpful pointers from Hubspot on what to include on your thank you page to keep engaged:
Include social media follow icons.
Let leads share your offer socially, and via email.
Get new blog subscribers.
Reconvert using a new CTA
Include videos.
Conduct surveys.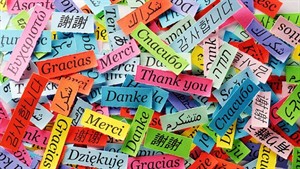 Translating Thank You Pages
If you have a global brand, it's important to translate and localize your thank you page content for your international audiences so you can successfully convey your message of appreciation.
Text, images, colors and design all need to be localized for your intended audiences.
Always consider hiring a professional translator or partner with a translation and localization agency with professional expertise in the field to ensure your message is well received.