Adobe InDesign CC 2015 Publish Online Feature
One of the new greatest and latest features in InDesign CC 2015 is the Publish Online feature. This was introduced in August of 2015. This blog will give you a brief overview of how to Publish your documents smoothly, quickly and easily online. This new technology lets you upload and share documents to social media or over email. You also can embed your document in a webpage or blog using code.
To start:
Open your document in InDesign and click on the button at top right that says Publish Online. You can also do File -> Publish Online (Preview).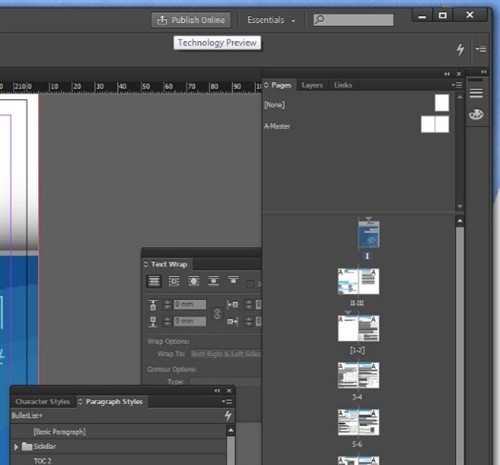 A box will come up with several Publish Online options. For this example, we will Publish New Document with Title: Blog example. You can also add a description if you choose. Click on how many pages of the document you want to publish. For this example we will do the whole book but you have the option of doing a range. You also have the option of downloading the documents as a PDF for viewers to print as shown in the screen shot below.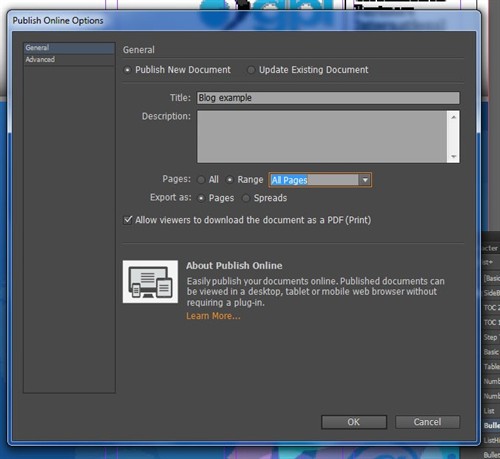 Your document is now preparing to be published online.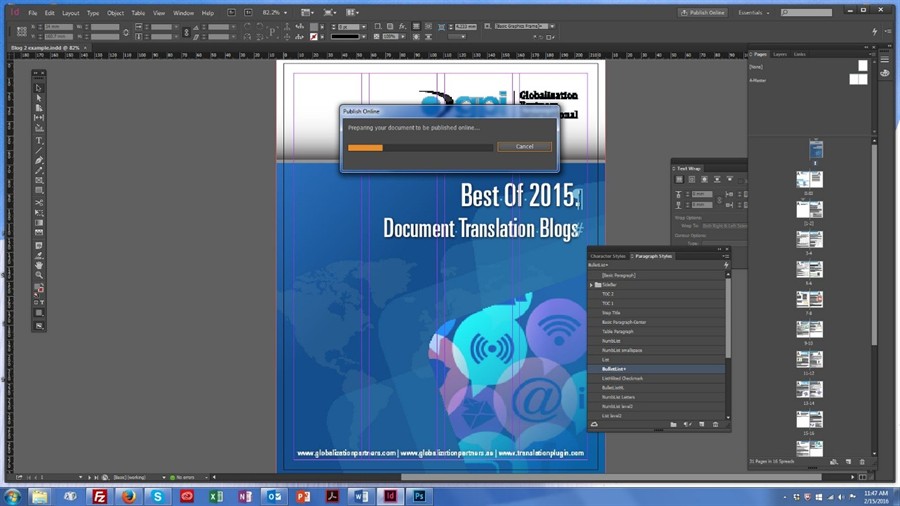 Then, it will start to upload.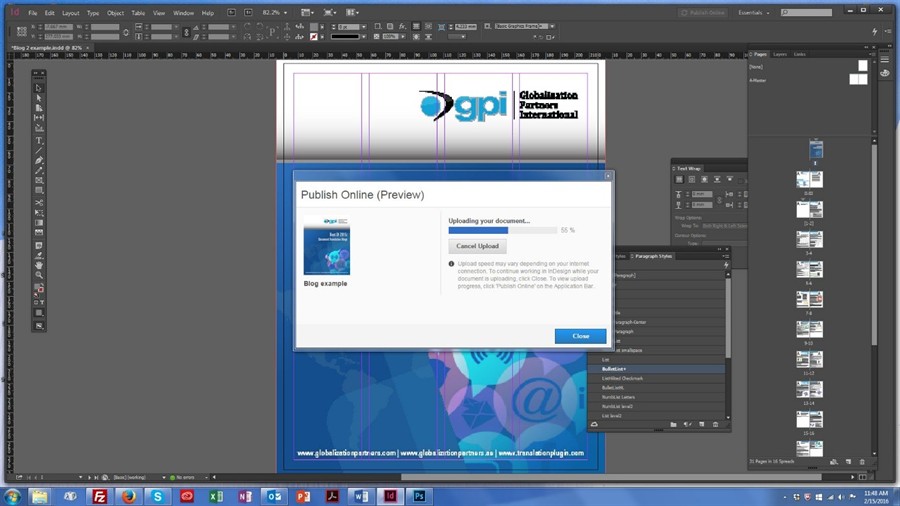 A window pops up that says your document has been successfully uploaded. You can now view your document or copy and paste the URL to share. You can share on social media or through email with an easy click of one of the icon buttons on the bottom. This will direct you to sign in to your accounts and you will have the opportunity to prepare the post before it goes live.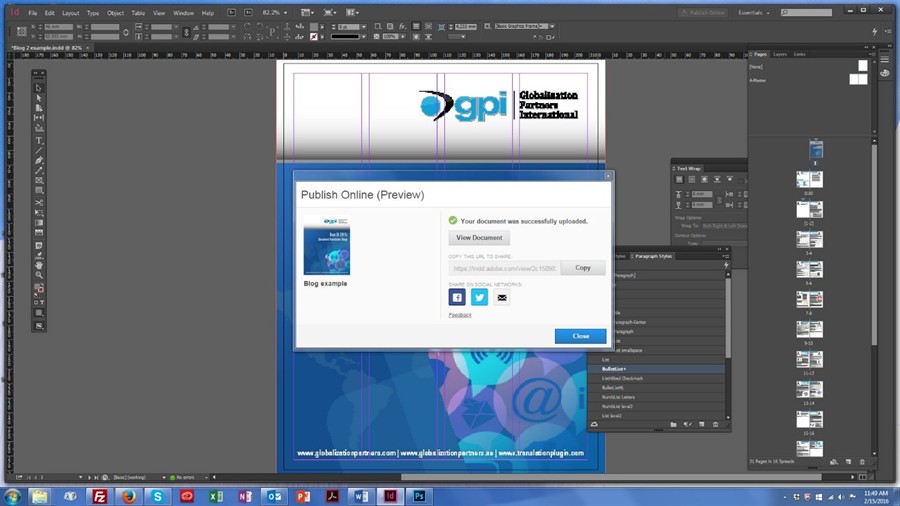 If you click on View Document. You get transferred to the web and can now view you document with different options on the right corner of your screen, such as:
Toggle thumbnails: this brings up all your pages on the bottom in order to easily jump around.
Zoom in.
Zoom out.
Full screen.
Share: share on social networks or you can copy the URL.
Embed: Here you will collect your code with some standard options.
More options: report abuse or turn volume on or off (for videos).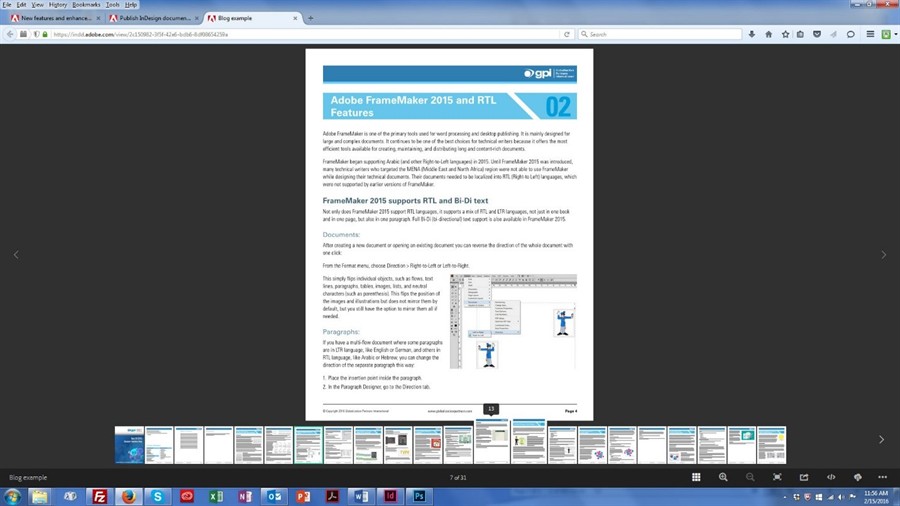 The Share and Embed buttons are particularly important because after viewing your document you can now share or embed as you would before (this just gives you a chance to see the document first).
Published documents also support all video, animation and audio. Your published online version document can now can be viewed on different platforms and all electronic devices to have a pleasant reading experience.
Summary
You can see how easy it is to publish documents online through InDesign's Publish Online feature. Adobe InDesign makes it easy to email, use social media or embed your document in a webpage hassle free. Please note, they are constantly improving the feature, so you may see some minor differences between this blog and future updates. To get more information on this please visit the Adobe website at: https://helpx.adobe.com/indesign/how-to/self-publishing-online.html