Translation and Localization for Africa: Egypt
Egypt, officially the Arab Republic of Egypt, has one of the longest histories of any modern country. Famous for its Pharaonic history, encounters with several prophets and beautiful Byzantine, Ottoman and Islamic architecture. Geographically, Egypt connects Northern Africa to the Middle East.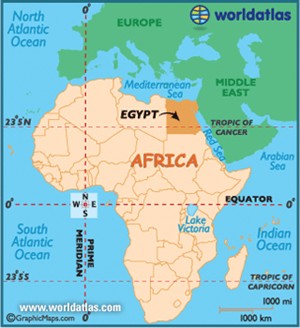 Egyptian Demographics
Population of 89.58 million (World Bank 2014).
Cairo is Egypt's capital and largest city.
The most populous country in North Africa, the third-most populous in Africa (after Nigeria and Ethiopia) and the fifteenth-most populous in the world.
Unemployment is currently around 12.7%.
Egyptian Languages
Modern Standard Arabic is the official language.
The Egyptian language is spoken only in Egypt, it has Asian and African roots.
English is the most commonly used foreign language.
The Nubian language is spoken by 300,000 speakers in the upper Nile Valley, around Kom Ombo and Aswan.
The literacy rate in Egypt is 75.2% (UNESCO 2015).
Egyptian Culture
The only recognized religions in Egypt are Islam, Christianity, and Judaism.
Around 90% of Egypt's population are Muslim.
Egyptians are the largest ethnic group in the country (91% of the total population) ethnic minorities include: the Abazas, Turks, Greeks, Bedouin Arab tribes, Berber-speaking Siwis the Nubian communities along the Nile.
A loaf of bread is one of the most important food items in Egypt.
Egyptian blue, known as calcium copper silicate, is a pigment used by Egyptians for thousands of years and is considered the first synthetic pigment.
Egyptian Consumers
The official currency is the Egyptian pounds (EGP) which currently trades at 8.88 of one US dollar.
Consumer spending in Egypt increased in the third quarter of 2015.
Jumia is one of the largest retailers in Egypt.
One of the most important sectors in Egypt's economy is tourism.
Egypt's Future
Egypt is now the second largest economy in Africa.
It's predicted that Egypt's economy will grow by 3.5% over the 2016-2017 fiscal year.
Egypt is expected to launch the 4G mobile network in the coming months.
In March 2015, The Egyptian Ministry of Petroleum and Eni signed an agreement for the development of Egypt's oil and gas resources, worth 5 billion USD.
Summary
Egypt continues to be one of Africa's most important countries, historically and geographically. Egypt's location between North Africa and the Middle East and its growing economy make it an attractive market for foreign and domestic investors. Plans for advancements in technology and infrastructure will help ease the barriers to entry for the Egyptian market.