MENA Marketing Leaders' 2016 Digital Marketing Priorities
Middle East and North Africa (MENA) Chief Marketing Officers (CMOs) gathered at the CMO Academy hosted by Google and INSEAD in Abu Dhabi late in 2015 to discuss ways of improving digital marketing strategies to an increasingly digital audience.
Companies represented at the event included Procter & Gamble, Toyota, Unilever, Souq.com, Mercedes, Vodafone, Jumeirah Group and L'Oréal, all of whom wanted to explore non-traditional advertising formats.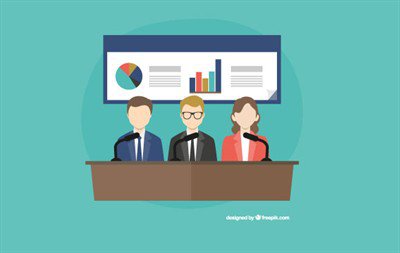 The conference addressed companies' digital strategy objectives, audited the company's position, looked into digital models for profit and developed strategic options.
ThinkWithGoogle.com provided insights into the three priorities identified, namely: improved audience targeting, the need to prioritize mobile, and opportunities available through the rise in the popularity of online video.
They found that 91% of online consumers in the UAE and 88% in the KSA took action after seeing an online ad, video or other website content from a brand that was relevant to them. Their actions included further research into the product or service, visiting a store, making a purchase or sharing the information via social media.
Below is a closer look at what they found
The Importance of Audience Targeting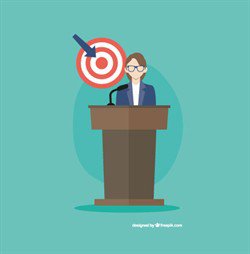 Due to the increase of people in the MENA region using the Internet to find, buy and watch what they are interested in, marketers showed they are poised to launch much more targeted campaigns in 2016.
Google used the example of remarketing (targeting consumers who have previously visited their sites), which it says helped Etihad Airways drop its cost per acquisition by 60%. Kuwaiti telecom company, Ooredoo also reportedly reduced its cost per acquisition by 88% through a segmented audience campaign.
Aside from Google's audience targeting services, targeted campaigns can also successfully be run through social media platforms like Facebook and Twitter. Location-based audience targeting allows marketers to deliver more relevant messages, in appropriates languages to identified audiences, which increases engagement.
Audience targeting can segment a market via demographics, psychographics (lifestyle and interests) or third-party behavioral data (information collected by a party that doesn't have a direct relationship with consumers).
Mobile is More Important than Ever
Google's UAE-based  research shows 80% of smartphone users in the UAE will take action when their interest is sparked. 75% of people doing research on their mobiles have considered purchasing from brands they would not normally consider because of relevant information they see on their phones.
Souq.com, for example, has found that consumers bypass desktop sites and access the ecommerce site primarily through their smartphones, so the company changed its strategy to put mobile customers first.
Google says advertisers can boost brand discovery early in the consumer's purchase journey by leveraging signals via search, online video and display ads at the right moment.
Video Will See Huge Investment
Ipsos Moments that Matter Research, June 2015, shows that 85% of web users in the UAE go to YouTube when researching how to do something.
In the UAE, 75% of Internet users watch online videos once a week or more on a smartphone, in KSA the figure is slightly higher, at 77%.
Although the Middle Eastern population is exploding online, businesses in the region have been slow to embrace digital as a marketing medium, and few have considered an omni-channel approach.
However, for those who have gone the video route, it has paid off. Jumeirah Group's VP of Brands, Digital, & Loyalty, Ross McAuley says they invested heavily in producing high quality, rich media content after noting that 63% of premium travelers reference video before deciding on a hotel.
By shifting their budget to rich media content and distribution via YouTube, they became the most viewed hotel brand on the channel.
Entrepreneur.com points out that video can influence prospective customers by telling compelling stories which influence emotions and drive behavior.
Brand video content always creates a bigger impact when it is high quality, memorable, relevant and engaging, and shared by viewers. If it is produced for a local audience, in their home language, the impact will be much greater.