Doing Business in Bahrain
The Kingdom of Bahrain is an island country in the middle of the Arabian Gulf. It is comprised of over 30 islands and shares maritime borders with Iran, Qatar and Saudi Arabia. Most of the industries in Bahrain are based on oil, but the country has expanded into the tourism and telecommunications industries to make use of their geographic location and infrastructure.
Language
Arabic is the official language spoken in Bahrain. Bahrani Arabic is a dialect spoken in the capital city, Manama, and some Bahraini villages. The dialect is also popular in parts of Oman.
Standard Arabic is used in the media, schools and government. English is a required second language in most schools and is used in business. Farsi, Urdu and Malayalam are also widely spoken.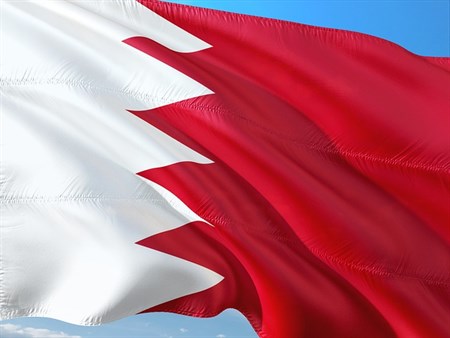 Business Culture
In Bahrain, family is the foundation of social structures. Here are some tips for doing business in Bahrain:
Family loyalty comes before all other social and business relationships.
Favoritism is viewed positively because it ensures the employment of people who can be trusted, which is crucial in this country.
Bahrainis prefer to do business with people they have a personal relationship with. You may be required to make several visits to gain trust.
You have to be patient if you are dealing with locals in Bahrain, impatience is viewed as a bad trait and will negatively affect business dealings.
Economy
Bahrain has been an important commercial and geographic center in the Arabian Gulf since ancient times. International trade convoys passed through the Gulf, the Mediterranean, the Indian subcontinent and the Far East. Bahrain is therefore known for its transit trade.
Bahrain has an open economy and their currency (Bahraini Dinar) is the second highest valued currency unit in the world, after the Kuwaiti Dinar. Bahrain has a successful financial sector and the capital city, Manama, is home to many large financial companies.
The country is now generally peaceful and there is no threat of any potential adverse political unrest that could impact the country's economy.
Business Laws and Regulations
Bahrain's legal system is influenced by Egyptian law and is mainly based on French law.
There are certain business activities that are reserved for Bahraini nationals and companies. Companies that fall under these categories must have Bahrainis as majority shareholders.
Foreign companies that don't want to purchase land in Bahrain may lease it from the government.
Bahrain does not trade with countries where there is a United Nations measure that prohibits trade with that country. They also ban all dealings with Israeli citizens and entities. In 2017, Bahrain severed diplomatic ties, cut trade and stopped transport links with Qatar.
For more information on the laws and regulations of doing business in Bahrain please see, Doing Business in Bahrain.
Future Outlook
Bahrain and other members of the GCC continue to be impacted by low oil prices however, they are taking steps to lessen this impact. The Economic Development Board currently targets five priority sectors for investment: financial services, manufacturing, logistics, information and communications technology and tourism. This has caused many international companies to begin investing and expanding in Bahrain.
Bahrain is also determined to build a national fiber optic broadband network, which will reach 95% of households and 100% of businesses by the end of this year. They are also focused on the expansion of public waterfront developments, improving access to cultural sites and large scale development projects from the private and public sectors.