News: Korea Officially Fixes Menu Mistranslations
In a move that may be regarded as overdue, South Korean authorities have decided to crack down on the mistranslation of Korean restaurant menus into English.
On July 20, the South Korean Ministry of Culture, Sports and Tourism announced it formed a task force within the Ministry of Agriculture, Food and Rural Affairs to rectify the issue which has largely been created by machine translation of menu items.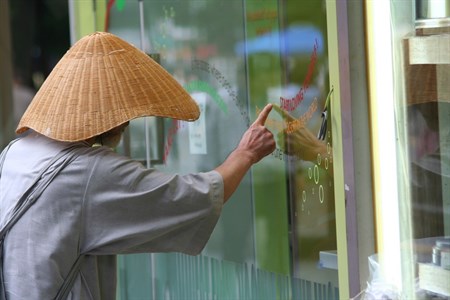 Koreatimes.com reports that, with the aid of the National Institute of Korean Language, the Korean Food Foundation, food experts and native English, Mandarin and Japanese speakers, the team will launch a huge effort to standardize the foreign names of Korean foods in these languages.
Late in 2015, the Soon Chun Hyang University did a survey of 247 restaurants in major tourist areas in South Korea, including popular tourist destinations such as Bukchon Hanok Village and Hongik University.
They found that menu items such as 'pork with aged kimchi' was translated as 'roast grandmother' in one restaurant, and at another 'kimchi stew' was translated as 'spicy and weird soup'.
The report, which was presented to the Ministry of Culture, Sports and Tourism, also found that restaurants that had their menus translated by an advertising company had more mistakes (35%) than when the owners did the translation themselves (23%).
To help restaurateurs out, the new task force is setting up a website listing the correct translations for each dish and promoting their findings to menu designers.
In Gangwon Province, moves are already in motion to provide around 1,000 restaurants with more accurately translated menus by November. These new menus will include names, pictures and descriptions of the dishes as well as simple Korean sentence to make it easier to order food.
These 'model restaurants' will also be able to promote their businesses via a multilingual mobile Gangwon tourism application that is currently being developed, reports  Koreabizwire.com.
Read the full story, please see:   Korea to fix mistranslations on English menu.