Episerver (Optimizely)'s Multilingual Features
Since Episerver (Optimizely) released version 7.5 new tools and features have been introduced to enhance productivity and the content management system (CMS) processes, including a better language support functionality and enhanced handling of multilingual content.
Episerver (Optimizely) introduces a new way to handle content in addition to the old one (Pages), Local & Shared Blocks. Blocks are simply a reusable component which can hold different formats of content. Local Blocks are limited to the boundary of one page, but Shared Blocks are saved globally and can be shared between any of the pages in the CMS. So, based on this, the configuration requirements are now extended to include Blocks and not only Pages, as was the case in the 6R2 version.
Interface Languages Support
Per Episerver (Optimizely)'s website, the CMS interface supports by default the following languages:
English
Swedish
Danish
German
Spanish
French
Dutch
Norwegian
Portuguese
Finnish
Chinese
Japanese
Additional languages files can be created for other languages. The content of the CMS user interface is stored in xml languages files.
CMS Internationalization (i18n)
Episerver (Optimizely) allow CMS globalization by logging in as the Admin and from the Configuration tab select System Settings and check Enable Globalization:

CMS Localization (L10n)
To localize Episerver (Optimizely), all properties that hold content must be set to be Unique Per Language to be able to display multiple languages. The following steps show the process:
Log in as Admin, select the Content Type tab, then go to each item under Page and Blocks Types and check the properties that belong to each item. Make sure that each cell under the localized header displays the word Yes and is not empty. The properties that don't deal with content can be skipped.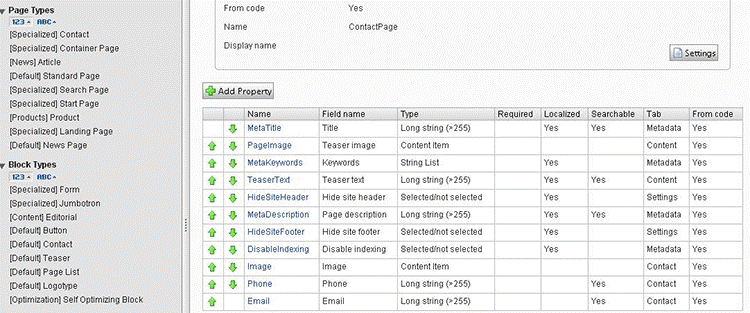 Fallback and Replacement Features
To instruct Episerver (Optimizely) how to handle cases such as when specific languages are not available for certain Pages or Blocks, the CMS Fallback and Replacement needs to be enabled.
Side by Side Editing
To facilitate editing, Episerver (Optimizely) provides a feature to view side by side the source and target language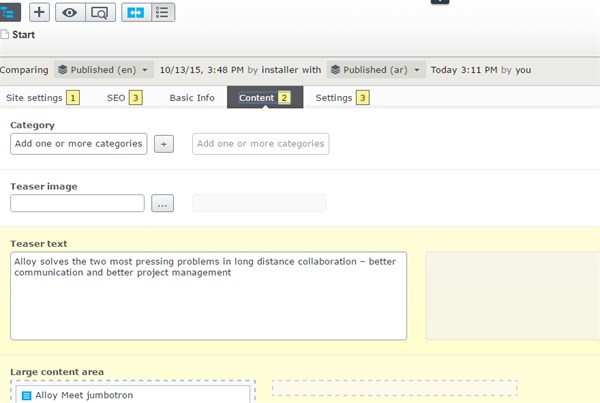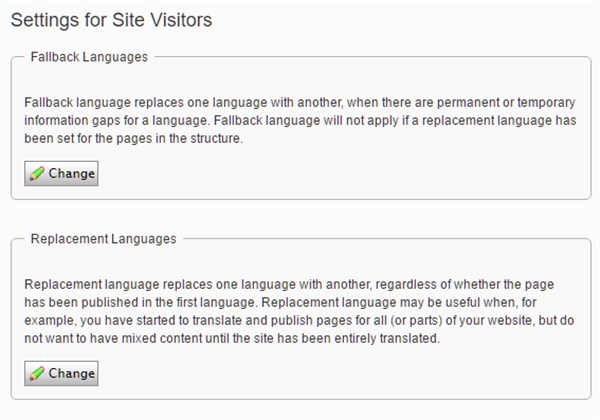 Summary
Episerver (Optimizely) continues to add and improve language features which allows websites using the Episerver (Optimizely) CMS to become multilingual. Translation and localization are important business strategies for many companies and building your website with a CMS that allows you to easily display translated content, will make the process of translation simpler and faster.