News: 1 Billion Dollar Middle East Ecommerce Platform Launching
In January 2017, the Riyadh-headquartered ecommerce platform, noon.com, will launch operations in Saudi Arabia and the United Arab Emirates. The platform is backed by Emirati businessman, Mohamed Alabbar, Saudi Arabia's Public Investment Fund (PIF) and other private investors, who have invested $1 billion in the project. The Chief Executive Officer, Fodhil Benturquia, is a former executive at Middle East ecommerce platform Souq.com.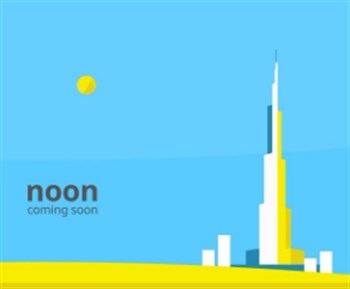 There are plans to expand into Egypt by late 2017 and they are also considering launching operations in Kuwait and Oman. The ecommerce platform is projecting profitability within five years and stock market flotation in five to seven years, according to Alabbar.
A July 2016 report shows that Saudi Arabia has over 20 million internet users and the UAE, who has the second biggest internet penetration in the Gulf Region, has 8.5 million internet users.
Inadequate logistics and electronic payment methods have negatively affected ecommerce in the Middle East, despite its population of young, tech-savvy people. One of the ways noon.com will combat this issue is by accepting online payments and cash upon delivery.
Recently, Alabbar has made several investments including buying stakes in Italian online retailer Yoox Net-A-Porter, Dubai logistics firm Aramex and Kuwait Food Co (Americana). Noon.com will use Aramex's and Americana's logistic capabilities to deliver goods. There are over 20 million products that will be available on the ecommerce site.
To read more, please see: Dubai businessman Alabbar, Saudi SWF launch $1 billion e-commerce platform.