Tips for Marketing to U.S. Hispanic Consumers
Creating marketing strategies requires an understanding of the cultures and languages of the regions and countries you are targeting. Many regions and countries are made up of people who speak multiple languages and have many different ethnic and cultural backgrounds.
For example, if you are targeting your brand or services toward the United States, the region you are targeting will dictate your strategy. A general marketing strategy for the U.S. as a whole may not work as effectively as locale-specific plans, like one plan for the Northeast, one for the Midwest, one for the Southwest, etc. These regions are inhabited by people with different backgrounds, cultures, and in some cases, speaking different languages.
In this blog, I will include tips for attracting Hispanic, or Spanish-speaking, consumers in the United States.
The Hispanic consumer segment is growing and has become an important market for brands and retailers. This segment represents $1.5 trillion in purchasing power. The U.S. Hispanic population is the largest minority segment, most of whom (55%) live in Texas, California and Florida. California, Texas, Florida, New York, Illinois, Arizona, New Jersey and Colorado each have a Hispanic population of over one million.
Before developing your marketing strategy to reach your Hispanic target audience, you should take the following tips into consideration.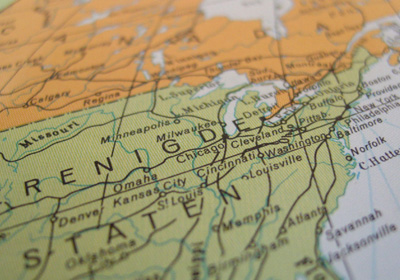 Hispanic vs. Latino
The terms Hispanic and Latino are used interchangeably by many people however, these two words do not have the same meaning.
Hispanic refers to people who speak the Spanish language and are from (or their ancestors are from) Spain, Mexico, Central America or South America. Brazilians are not considered Hispanics because they speak Portuguese.
Latino refers to people who are from (or their ancestors are from) Latin America, which includes: Mexico, Central America, parts of the Caribbean and South America. Many Latinos also speak Spanish. Brazilians are considered Latino, but people from Spain are not.
U.S. Regional Differences
In California, 35% of Spanish-speakers prefer to be referred to as Hispanic, while 17% identify themselves as Latino. In Texas, 46% prefer to be referred to as Hispanic, while 8% prefer to be referred to as Latino.
Regional differences should be taken into consideration because even in the U.S., dialects and cultures vary. A marketing strategy aimed at Spanish-speakers from Spain living in the Northeastern U.S., may not work as well for Spanish-speakers from Mexico living in the Southwestern U.S.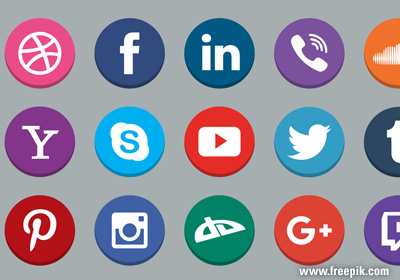 Social Media
Hispanics are becoming more involved in online life; social media is key to attracting the attention of online Hispanics.
A report by the  Pew Internet and American Life Project found that, "while online non-Hispanic whites and non-Hispanic blacks use Twitter at 5 percent and 13 percent respectively, 18 percent of Hispanics online are Twitter users, a difference that is statistically significant."
Another report by CNN shows that the most active of all ethnic groups on social media sites in the U.S. are Hispanic adults, at 72%. Another important factor to keep in mind is that the hashtag "Latino" was mentioned more than "Hispanic" on Twitter, one reason is because the term "Latino" was mentioned more in TV shows, magazines and professional sports.
Mobile-Friendly Campaigns
According to Nielsen Mobile Insights, it has been found through looking across digital consumers in the U.S., Hispanics are now the most avid smartphone users. They spent more than 14 hours per week on their mobile devices to access apps, audio, videos and for web searching purposes.
According to a July 2014 Google Consumer Survey, Hispanics are buying mobile apps and digital media 1.5 times more than non-Hispanics.
Conclusion
It may seem simple enough to translate your website into the Spanish language to market to the Hispanic population in the U.S., but it isn't just translating content, it's about localizing content and campaigns to reach and communicate with your target audience in ways that make sense to them. Identifying where your Spanish-speaking audiences live in the U.S., which dialects they speak, how they access your website or interact online will help you create an effective marketing strategy.