Translating Arabic Speaking Countries: The Kingdom of Saudi Arabia
The Kingdom of Saudi Arabia (KSA) is a country in Western Asia, located in the Arabian Peninsula. It shares borders with Jordan, Iraq, Kuwait, Qatar, Bahrain, UAE, Oman and Yemen. It is the birthplace of Islam.
In this blog, I will cover some brief, but important facts about Saudi Arabia for anyone planning to do business with Saudi companies or market to Saudi consumers.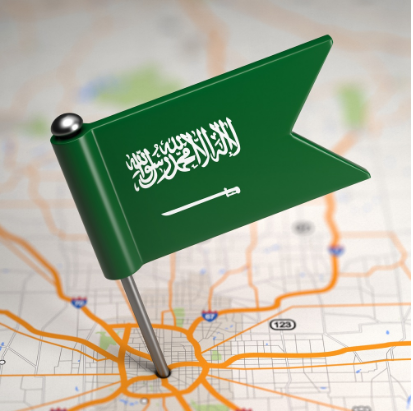 Saudi Arabian Demographics
Riyadh is the capital city with approximately eight million people.
The population is over 28 million people.
Immigrants make up more than 30% of the total population.
Median age is 27.
The government type is an absolute monarchy.
Saudi Arabian Languages
The official languages are Najdi Spoken Arabic and Modern Standard Arabic.
The top languages spoken by immigrants are: Tagalog, Rohingya, Urdu, Egyptian Spoken Arabic and Persian.
English is widely spoken; it is used in business and schools.
Saudi Arabian Culture
Islam is the religion that all Saudis (85-90% Sunni Muslims and 10-15% Shia Muslims) practice.
Saudi Arabia follows Islamic (sharia) law with some elements of Egyptian, French and customary law.
Saudi Arabia is a very traditional and conservative country and Islam provides guidance for Saudi's personal, economic, political, legal and social lives.
Meeting etiquette is a bit different than in western countries. Men can shake hands and kiss on the cheek if they are good friends. Woman never shake hands with men, even in business. There is strict separation between men and women.
If you are invited to a Saudi's home, you need to remove your shoes, show respect to elders, dress conservatively and you must drink Arabic coffee and eat dates.
Saudi Arabian Consumers
You should make business appointments a couple of weeks, or even a month, in advance. If you are meeting with government officials, you have to be physically in the country to confirm a meeting date. It is best to schedule meetings in the morning.
Business card are given to anyone you meet and one side of your card should be translated into Arabic.
As modern retail takes hold in the country, some shopping habits are evolving to mimic those in western countries.
Saudi Arabia has over 20 million internet users and recently launched the ecommerce platform, noon.com.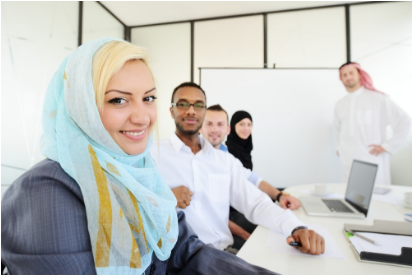 Future of Saudi Arabia
According to Vision 2030, Saudi Arabia has put the following programs in place to achieve their economic goals by 2030:
Government Restructuring program
Strategic Directions program
Fiscal Balance program
Project Management program
Regulations Review program
Performance Measurement program
Saudi Aramco Strategic Transformation program
Public Investment Fund Restructuring program
National Transformation program
Strategic Partnerships program
Privatization program
Strengthening Public Sector Governance program
Saudi Arabia is continuously developing and working hard to become better day by day. We will see in years to come if they can achieve their goals for economic advancement and increase the equality of their citizens.