Memorial Day: An American Holiday
Memorial Day is one of the great national holidays in America. It is observed on the last Monday in May and is a solemn time for remembering and celebrating the military men and women who served and died for our country. It is also the kick-off to summer and the end of the school year. It is always a special time for me because my birthday lands on this holiday weekend every year!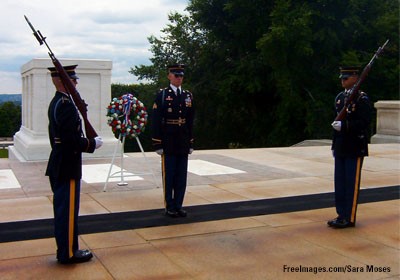 The History of Memorial Day
This day was originally known as Decoration Day and originated in the North in 1868 following the Civil War. It was an observance proclaimed to honor "those who died in defense of their country during the late rebellion". It was a time for people to decorate the graves of Union soldiers with flowers.
By the 20th century, the separate Union and Confederate holidays came together, and Memorial Day became a federal holiday in 1971. On this day, people gather at cemeteries and memorials to add flowers and American flags to gravesites in remembrance of Americans who died in all the wars we have been a part of.
Each year on Memorial Day, a national moment of remembrance takes place at 3:00 pm local time for Americans to take a moment of silence and reflect on the country's fallen soldiers. It is custom to fly the flag at half-staff until the afternoon after which, it is raised and flown until the sun sets. Some of the biggest parades occur in NYC, Chicago and Washington D.C.
Memorial Day is also celebrated at Arlington National Cemetery in Washington D.C. where a small American flag is placed on every grave. It is customary for the President to give a speech honoring the dead and lay a wreath at the Tomb of the Unknown Soldier.
On the American Memorial day, we break out flags, food and games to celebrate. But we are not the only country that celebrates a Memorial Day. Several countries around the world have their own days and traditions to honor their fallen soldiers.
Memorial Day around the World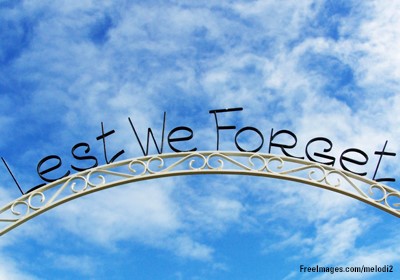 Australia and New Zealand have Anzac Day on April 25th. Anzac stands for the Australian and New Zealand Army Corps. It marks the major military action fought by Australian and New Zealand forces during the first World War. The day has commemorative services and marches by military men and women. People also play "two-up" on Anzac Day, which is a gambling game played by Australian troops that involves betting on which way pennies will land on a table.
The Netherlands have Dodenherdenking on May 4th celebrating all the civilians and military members who died in conflicts since WWII. The name stands for "remembrance of the dead" in Dutch. The day is observed in Amsterdam at the National Monument and attended by the Royal Family. At 8 p.m., two minutes of silence are observed throughout the country with even public transportation halting.
Canada has Remembrance Day on November 11th. The official Canadian national ceremonies are held at the National War Memorial in Ottawa, Ontario. Many people wear poppies in the weeks before Remembrance Day; red in memory of those who died and white for non-military interventions in conflict zones.
The United Kingdom has Remembrance Day, or Remembrance Sunday, on the Sunday that falls nearest to November 11th, which marks the end of the fighting in World War I. In England, the British Royal Family appears in public at 11 a.m. for two minutes of silence.
Belgium has Armistice Day on November 11th, celebrating the end of WWI by holding a "Last Post" ceremony at the Menin Gate in Ypres. The Last Post was a bugle call played by armies to mark the end of the day, and is now used in Belgium to remember its fallen soldiers.
Germany has Volkstrauertag, which means the "people's day of mourning". It is celebrated on the Sunday falling closest to Nov 16th. It salutes members of the German armed forces and civilians who died in armed conflicts. On this day, veterans often march from their churches to war memorials.
Russia has Victory Day on May 9th, marking the surrender of Nazi Germany to the Allies in WWII. On this day, fallen soldiers are also remembered.
Some other countries that have some form of Remembrance Days are South Africa, Spain, France, Sri Lanka, Hong Kong, Cyprus and Argentina.
Summary
So let us all celebrate our own Memorial Day by spending time with friends and family, going to a parade, attending a memorial service, placing flowers and flags on gravesites of loved ones and, of course, thanking a veteran who is still with us for their selfless service.