Translating Multimedia Content: Videos
Videos are a great digital marketing tool you can use to promote your products and services. To effectively use videos to enter new global markets, it is important to professionally localize them into the languages of the markets you are targeting using the right tools and translation best practices.
Videos can either be localized by adding subtitling or voice over recording. In this blog, we will share a few of the best practices for localizing videos into other languages.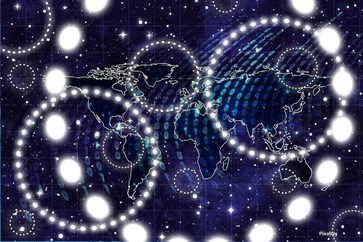 Before the translation begins:
The translation project manager should request that the client sends the source video files, the timed script and any reference files including style guide, pronunciation guidelines and a sample of the English video.
It is recommended to send the client sample talents to select their preferred talent who represents the tone of voice they want to reflect in the video.
Check with the client to see if they need a certain dialect or a neutral one, especially for languages like Arabic and Spanish, which have several dialects.
Confirm if there are any pronunciation guidelines for names, numbers and acronyms.
Confirm how many talents are needed.
Confirm the talent gender and age needed. In countries like KSA, for example, it is preferred to use male talents.
Confirm the deliverable file format and if the client has any specific instructions for the output video, such as file size limitations.
In case of subtitling, the project manager needs to confirm if the client already has an exported timed script to use for translation or if the translation agency needs to export the script.
During translation:
The translation should be carefully copy written to make sure the correct meaning is captured and it is not just a literal translation.
The translator should carefully review the source video before and during the translation to make sure they understand the context.
Beware of any character limitations for each string. It is always recommended to match the English character count or try to estimate the allowed duration while viewing the video.
After the translation is completed and the video has been generated:
The localized video needs to go through a series of QA (quality assurance), especially to make sure that the subtitled text does not overlap with any names or logos in the video. The timing also should be reviewed to make sure the translated words display in synchronization with the spoken text.