Creating an Effective eLearning Localization Strategy
An eLearning article published earlier this year pointed to a report by Research and Markets, which indicated that due to a robust global eLearning market with growth of approximately 7.2%, the market is expected to reach $325 billion within a decade. These numbers are quite impressive and indicate a maturing market considering that not too long ago, training content meant lengthy manuals written in MS Word for HR to distribute to staff, or perhaps, their slightly fancier counterparts, PowerPoint slide decks.
It is obvious that this market has come a long way. Today, the landscape reflects the technological advancements and signs of our time. Gone are the days of static offline training materials and heavy printed study guides. In recent years, we have seen a much more innovative approach to learning. Increased IT security and a rapid growth in digitization have opened the doors for "learning through gaming", wearable devices are helping to re-invent the entire eLearning industry and learning management systems are moving into the cloud.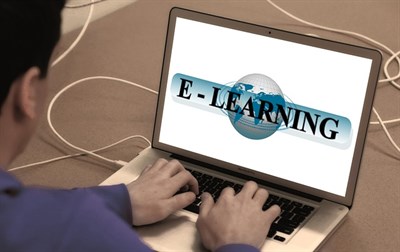 The market distinguishes between corporate eLearning and academic eLearning, but actual market segmentation is quite similar and is split in some of the following ways:
LMS (Learning Management Systems)
Mobile eLearning
Podcasts
Virtual Classrooms
LMS tools, such as Captivate or Adobe Articulate, can be sophisticated and usually have various components that are part of an eLearning package such as:
Storyboards
Scripts for Audio/Video
Assessments/Quizzes
Global eLearning
So what does this mean for global eLearning? Below, I will cover some of the localization best practices.
Multinational organizations realize the stakes are high and a lot of their international success hinges on their ability to successfully train their global staff so they can represent the brand effectively. But it is not just the large international companies that have to consider eLearning localization. Smaller US companies also face the challenge of training staff whose native language is not English, making English-only training content ineffective.
In order to avoid miscommunications and increase the success of your global eLearning strategy, companies should keep the following in mind when preparing and translating training materials for their multilingual staff:
Keep metaphors, colloquial expressions and the usage of jargon to a minimum.
Avoid abbreviations and acronyms.
Make sure that descriptions are brief and to the point.
Avoid the ambivalence and uncertainty that results from leaving too much room for interpretation.
Format content with bullets and numbers for a more organized and structured look and feel.
With the rise of more comprehensive and complex eLearning tools and technologies come some additional challenges: 
Be careful when selecting visual aids, such as images (i.e. pictures of business settings or team meetings). Be mindful of cultural sensitivities as well as religious concerns, traditions, etc.
A picture that is benign in one culture can be offensive in another; select neutral imagery and err on the side of caution.
Use pictures that reflect the local culture and/or general make-up of the target audience.
If using graphics, externalize translatable content rather than embedding it.
For audio/video: provide times and clearly labeled scripts, offer instructions on gender selection for role play scenarios and supply precise pronunciation guidelines for proper names, brand and product names (multiple rounds of re-recordings can get very expensive).
Consider providing subtitles if you decide to leave videos in English.
Always provide native source files to your translation partner so they can assess and evaluate all assets and alert you of any issues ahead of time.
Summary
While companies are willing to spend a lot of time and resources translating their websites, glossy brochures and digital marketing campaigns, they should not forget their most valuable asset: their work force. We often see big marketing budgets, but a shoe-string, grassroots approach to global work force training. However, it is the "people on the ground" that will have the biggest impact on how your brand is perceived and how well it will resonate with your target audience. Training your multilingual staff in their native language and providing them with all the language support they need will ensure that your staff is knowledgeable, highly skilled and well-equipped to represent your products and services in the most competent fashion.