Configuring Kentico for Localization
Kentico is a content management system (CMS) based on .Net that offers several features for managing multilingual content. Below is a simple guide to enable Kentico to work with different languages along with a few best practices for preparing Kentico for localization.
CMS Configuration for Multilingual Support
The Kentico CMS is shipped with U.S. English as the default culture. Here are the steps for enabling multilingual capabilities.
1. Login as Administrator > Select Sites tab > From Actions select Edit > Select cultures > Add Cultures.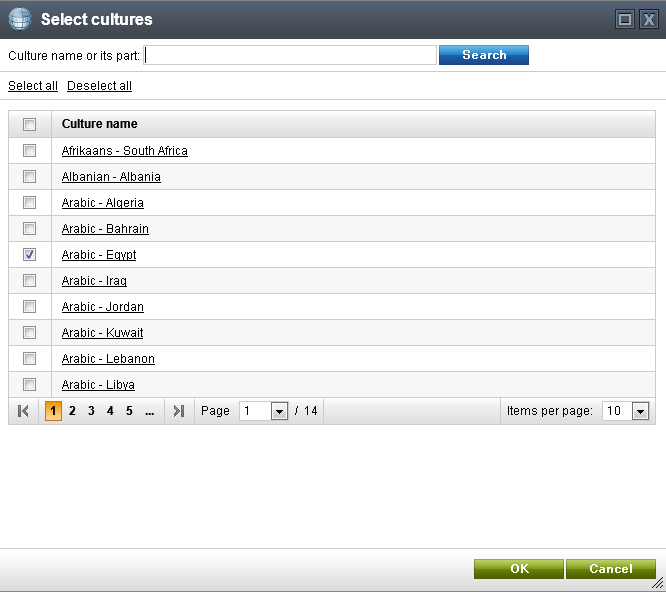 2. Once the cultures are set, the CMS toolbar will display all of the enabled languages in the toolbar.

3. From the CMS desktop, select the target language (German for example). All pages with an "x" need content to be copied from the source (English). Select "copy content for another language" and click "create document".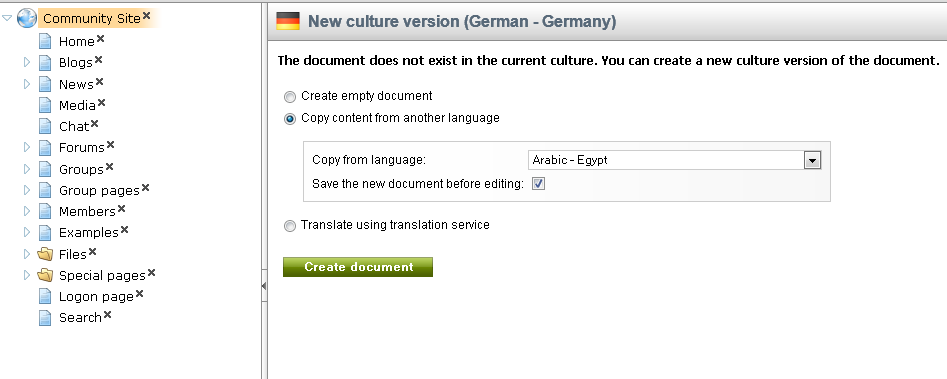 Best Practices
Properly Select Fonts, Encoding and Styles
For several languages, it is necessary to change the encoding or fonts to have a better experience for users. This is the case for languages like Arabic and Russian. Ensure that your site is prepared for the language that you want your content to be translated into.
Test and Review
After performing a translation, review all pages in your Kentico application. Sometimes the content is correctly translated, but it does not appear on the page correctly. To avoid this, QA and testing should be a part of every translation project.
XLIFF File Format
Most translators use XLIFF files for translation. So, you should use XLIFF file format to export translatable content from Kentico to be compatible with the translators' files.
At GPI, we developed a connector to avoid file manipulation and conversions, which simplifies the translation process for users. For more information about our Kentico connector, please see GPI Translation Services Connector for Kentico.