ADA Compatible eLearning Content
An ADA compatible course means that this course and all its content meet certain technical criteria and can be used by people with disabilities. This includes access by people who are mobility impaired, blind, low vision, deaf, hard of hearing, or who have cognitive impairments.
Levels of Accessibility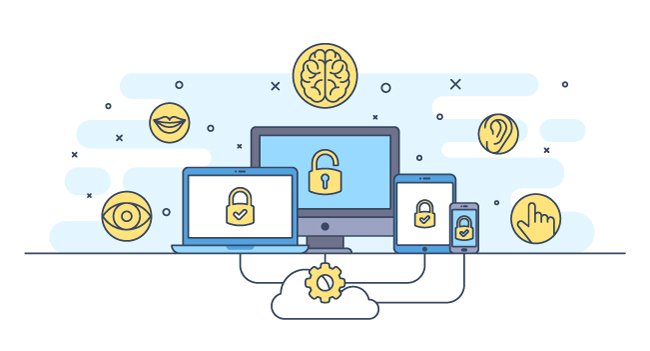 According to W3C and WCAG 2.1 guidelines, there are 3 main levels of accessibility.
Level 1
This is the minimum acceptable level of accessibility. It mainly contains about 30 items to follow. Most of the features required for this level are related to usability. For example, you need to provide captions and subtitles for any audio or video.
Level 2
This level contains 20 additional items. For example, you cannot use outlined text or images and requires that all content is text that can be read by the user. The only exception is logos. However, all text must be live so screen readers can recognize all content. This level is the most widely used and adopted.
Level 3
This is the most complex level, and it needs some extra effort to meet. It contains another 28 additional items of level 1 and 2. In general, most organizations specialized in inaccessibility use this level as can be very costly in terms of both the time and money needed to meet its requirements. For example, including sign language interpretation for audios.
For more details about each level, please visit: Web Content Accessibility Guidelines (WCAG) 2.1
Which Level Is Used in eLearning Courses?
It mainly depends on several factors. However, it is recommended to apply at least level 1 and 2. As previously mentioned, level 3 is very advanced and will be only required if your target audience is the people with disabilities. In this case level 3 will be a must.
How To Produce ADA Courses
Although the ADA requirements seem a little bit complicated, it is not actually that complex. If it is considered from the course preparation phase, then it will be affordable and won't need too much work or effort. Simply build your course to be accessible.
Below some basic steps to consider when building the course to be accessible.
1. Logical and Ordered Layout
It doesn't matter how professional your content was written by the SME. If it is not published in a clear, clean and ordered format, it will be hard for the readers to get the message. The same applies here. Order and format the layout in a simple and clear way, using multiple header levels, bullets, lists and short paragraphs.
2. Be Careful With Font Choice
Avoid the below when you choose fonts.
Too small or too large font sizes
Stick to 1 or 2 fonts maximum per course
Use common fonts
Avoid the use of decorative fonts
3. Use Description for Non-Text Content
You need to add a meaningful description for any of the following contents:
Links leading to external URLs
Buttons and interactive elements
Images and videos
Required actions to navigate using the course
4. Colors and Images
Be careful using images and colors. Please consider the following:
Never use text as an image
Never use on screen text on the videos
Add alt text for all images
Do not depend on colors only to deliver your message
5. Working With Audios and Videos
Use captions and transcripts
Give users the control to navigate across the course
Avoid activities that are limited to certain times
Avoid auto progress for a course
Do not include text in the video
Use subtitles and captions as standards
6. Consider The Authoring Tool
Choose the authoring tool that can cover your ADA needs. Most authoring tools have accessibility features but none of them will cover everything.
Articulate Rise Accessibility Features
WCAG Support
Screen Reader Support
Adding Alternative Text to Images
Adding Closed Captions to Videos
Using Keyboard Navigation
Articulate Storyline 360 Accessibility Features
Modern accessible player
Adding Alternative Text to Images
Adding Closed Captions to Videos
Screen Reader Support
Change the player font size
Identify the course language for screen readers
Adobe Captivate Accessibility Features
Adding Alternative Text to Images
Adding Closed Captions to Videos
Limited Screen Reader Support
Slide Accessibility Text
Button Accessibility
Shortcut Keystrokes
Lectora Accessibility Features
WCAG Support
Screen Reader Support
Adding Alternative Text to Images
Adding Alternative Text to Buttons
Adding Closed Captions to Videos
Using Keyboard Navigation
Automatically generate captions.
Display visible focus indicators.
Convert Old Courses To Accessible Courses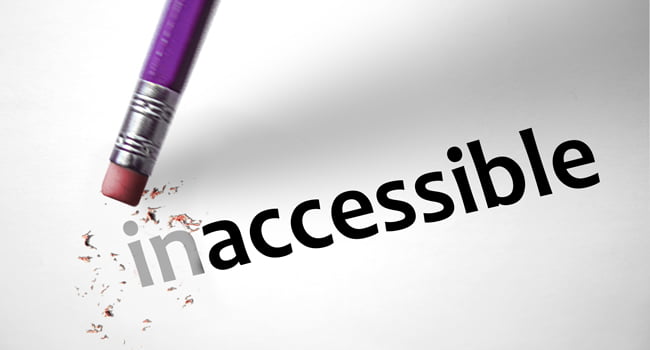 The possibility to convert inaccessible courses to ADA compliant depends on the following factors:
Authoring tool
Required level of accessibility
Course Design
Conclusion:
Considering ADA levels in your eLearning content will enrich and broaden your audience who can benefit from the content. It will also enhance the possibility of using it on all platforms without fear of not being eligible to utilize a course for the audience with disabilities. GPI offers multiple eLearning services that can help cover clients' eLearning localization needs from the very basic and simple course development to the most complex and ADA course development.