Global Business in Kenya: Swahili Translation Services
Officially known as the Republic of Kenya, Kenya has over 52 million people (per 2019 data) which makes them the 29th most populous country in the world. Kenya is a very diversified country in relation to other countries on the continent of Africa. Although Kenya is a multilingual country with over 68 languages spoken among different ethnoracial and linguistic groups, Swahili and English are the most commonly used languages.
Kenya Translation Services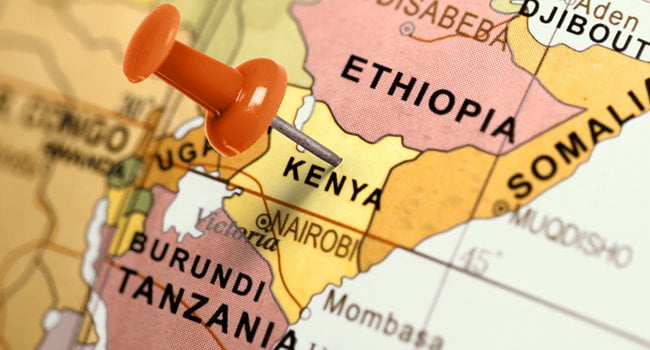 It is no surprise that with all the wonders and wildlife of the African continent, especially in the Masai Mara in Kenya, many tourists from all around the world flock there.  Tourism has always played an important role in the country's economy. Back in 2019, the tourism sector alone generated 7.9 billion US dollars to Kenya's gross domestic product. To help the growth of this country, many of the safari companies, travel agencies, hotels, etc. have continuously used translation services to convey their message to their visitors, travelers, etc. Other businesses have also benefited due to the tourism industry, hence, translation requirements in Kenya have only increased from one year to the next.
Laws and Regulations for Global Business in Kenya
In recent years Kenya has continuously worked upon improving and amending its business laws to invite locals, as well as foreign investors to set up businesses in Kenya. Especially in 2020, a new bill was assented to by the President referred to as ''The Business Laws (Amendment) Act, 2020. Some of the key highlights of which came into the force include:
Electronic signatures were approved to be used for business deals, contracts, etc.
Stamp duty payments were allowed to be endorsed electronically.
Company seals were no longer required to execute any company documents, deeds, etc.
No longer consent is required from either the national or the country government for leasehold properties.
For foreign businesses to own or to run a business in Kenya, the government still requires you to obtain a work permit from the ministry of immigration. The permit is granted based on various factors, including:
Type of industry you would like to operate
Nationality of the owner
Location – different cities/regions may have different rules
Type of business – Corporation, Branch Office, Representative Office
Although the amendments are making it easier for the new businesses, it is still recommended to get advice from local professionals, legal advisors and accountants based on your specific requirements. In general, Kenya is one of the easiest African countries to establish a new business.
Top Industries in Kenya
A Market-based economy drives the majority of the economy for Kenya. Agriculture is the foundation of the Kenyan economy with other industries being fishing, tourism, forestry, and financial services all support the growth of the Kenyan economy. Up until August 2019, Agriculture had alone generated 35% percent of the economy and helped support Kenyan employment levels. Another 70% of people made extra income through agricultural activities. Coffee and tea were the products that where amongst the highly demanded along with other crops. In recent years, Kenya has also witnessed a high interest in industries such as construction, casinos, transportation, and technology.
From an investment point of view, professionals recommend investing in industries such as Energy, Transport, Tourism, Real Estate, etc., to have a profitable business. better  Over the years Kenya has repeatedly proved itself to be a ''hotbed'' of investment opportunities. Its geographical location only makes it easier for the rest of the world in terms of connectivity, trade and transport. Below are the top 10 industries you can put your money on if you want to invest in Kenya and business:
Energy
Transport
Tourism
Education
Finance
Agriculture
Water Supply
Health
Manufacturing
Education
Swahili Translation Quick Facts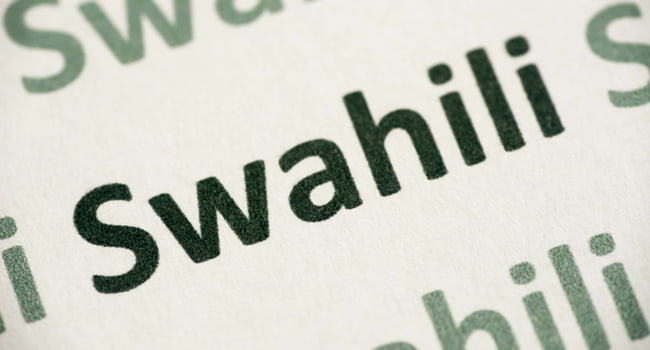 Especially for e-commerce, tourism and technology-driven businesses, it is especially important to reach out to target audiences in the languages they can connect with and understand. Like I mentioned earlier, I have seen more and more Kenyan companies coming forward to have their English websites or documents translated into the Swahili language.
Some quick facts about the Swahili language:
Swahili is a mix of many languages – Bantu, Arabic, French, English, German, Portuguese.
16 million people speak Swahili as their mother tongue.
The Swahili language dates back to the 18th.
Did you know the incredibly famous line ''Hakuna Matata'' from Lion King is the Swahili language?
Swahili is one of the easiest African languages you can learn.
There are many other interesting facts and opportunities that this African country, as well as the language, has to offer. A visit to this country can change your entire perception of what this country has to offer in terms of business and leisure.
Reference links:
Wikipedia
Wikipedia
ShieldGEO
The Star
MoITED
Language Trainers