News: Saudi Translation Forum: Language plays 'crucial role' in shaping society
The First Saudi Translation Forum was held in Riyadh on 2-3 December 2021. This forum brought local and international language translation experts under one roof and was considered the largest translation gathering hosted in Saudi Arabia.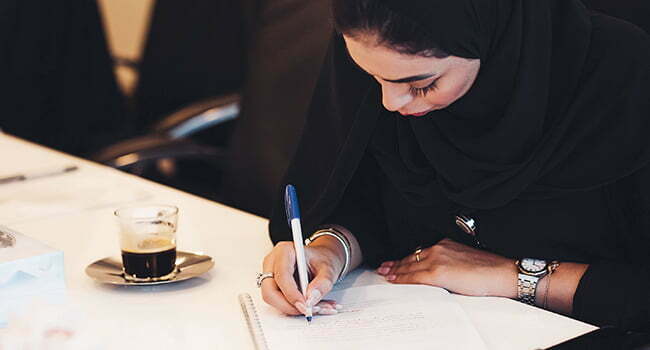 Organized by the Literature, Publishing and Translation Commission, and took place at the headquarters of the Saudi Ministry of Education, this two-day translation forum aimed to address the main challenges that the global translation industry is currently facing.
In his opening speech, Dr. Mohammed Hasan Alwan, CEO of the commission, highlighted the importance of translation and the country's support towards this industry: "Saudi Arabia has one of the biggest translation and publishing markets in the region, and we are exerting all efforts to grow the sector even more through nurturing and encouraging local writers and translators, forging international collaborations, and developing a supportive regulatory framework."
Prof. Brian James Baer, President of the American Translation and Interpretation Association, and a guest speaker in the forum recognized the key issues of the global translation sector: "stagnant income for translators, and a lack of understanding of what translation is." He emphasized that "language is asymmetrical", and translators "need to manage this asymmetry" with creativity. He also pointed out the current limitations of machine translation when it comes to literature, and the need to use the technology wisely.
In addition, the forum engaged the audience with various interactive workshops, panel discussions, and the Kingdom's first audiovisual translation challenge for students, beginners, and translation professionals. To conclude the event, winners of the "Motivation Challenge" took home generous prizes ranging from SR5,500 ($1,466) to SR20,000 ($5,330). The task was to translate short film clips about Saudi culture and history from Arabic into English, French, Spanish, and Korean.
To read more, please see: https://www.arabnews.com/node/1980841/saudi-arabia