Upgrading to Optimizely CMS 12
Since August 2021, Episerver officially rebranded and the entire organization adopted the Optimizely name. However, this was not the only change; within the CMS, the entire system was restructured and became Optimizely CMS 12. Now, if you want to have your CMS up to date (strongly recommended) you should consider not just installing the latest update, but be aware that the CMS has a new architecture in the background which is a big change for your development team.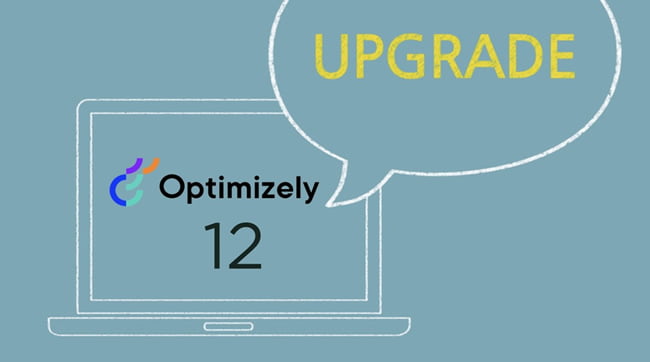 Why should I upgrade my website to Optimizely CMS 12?
To understand how you can benefit from upgrading to Optimizely CMS 12, you should know that the most important change is the platform on which Optimizely CMS is developed. The product is now using .NET 5, which is faster and has better performance than the older versions of ASP .NET 4 stack. Additionally, Microsoft is no longer supporting older versions of the framework, which since that includes security enhancements, upgrading makes sense.
.NET 5 is more popular because of its support of headless-style deployments. This customizable feature for headless deployment allows you to integrate your Optimizely CMS 12 website with numerous applications such as eCommerce, translations connector, and more. REST APIs were built to facilitate compatibility between applications that have been built in a different technology than ASP.NET. With .NET 5 you can use applications not developed in .NET 5, effortlessly.
What happens if I don't upgrade?
There is no problem if you do not want to upgrade your site to the latest version, but it is highly recommended. You will experience better performance, security enhancements, efficient use of resources, and compatibility with many applications that you can install on your system. If you are convinced that upgrading is the better option for you, there are many blogs, forums, and guides on the web that can help you have a successful migration. You can also use the Upgrading Assistant from Microsoft. We recommend reading the ebook Porting existing ASP.NET apps to .NET Core.
Which versions can I use for translating my site with GPI connector?
Globalization Partners International has already built a connector for Episerver CMS (Optimizely CMS prior to version 12), based on ASP.NET Webforms, as well as the latest version, that's built in .NET 5. GPI connector is compatible with Optimizely CMS from version 12 onwards. This connector supports eCommerce and is a complete and simple tool that will help you in the maintenance of your multilingual website with just a few clicks.
You can ask for a demo, and install our connector into your website for free.
For more information, go to Translationplugin.com.