African Language Learning Apps
Language plays a significant role in our day-to-day communications. Communicating in the language of your target audience is important, as it lets us be inclusive and embrace diversity. From thinking about vacation trips, sharing thoughts with friends and loved ones, or starting a business venture, learning a new language can open doors to new experiences and regions.
African language learning apps can help you attain fluency in your target language by mastering the key skills needed to speak a language confidently. Some of these apps focus on grammar usage or vocabulary building.
Whether you are looking for ways to learn an African language or to get an African language translation service, we have put together the best apps to help you achieve your goals.
In this article, you will learn more about some of the best language apps to learn Swahili, Hausa, and Zulu languages.
Language Learning Apps for Swahili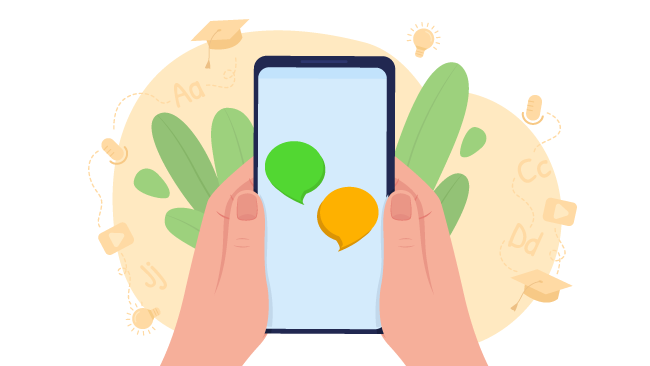 Swahili, which is spoken in eastern Africa, is quite easy to learn compared to other African languages, especially for English speakers. This is a result of its easy-to-pronounce words, gender-neutral nouns, and writing scheme. As stated by the US Foreign Service agency it will take an average learner 36 weeks to be proficient in Swahili. The language can be learned in the various language learning apps listed below:
Language learning Apps for Hausa
Hausa is one of the most common languages spoken in Africa besides Swahili, French, Arabic, English, and Portuguese. It is a language of trade in most of Africa such as Benin, Burkina Faso, Sudan, Togo, Ghana, Niger, and Chad.
If you are a beginner or just trying to communicate in Hausa, you can make use of a Hausa language learning app. Listed below are some of the popular apps you could use to learn how to speak Hausa.
English to Hausa Translator and Dictionary: this Hausa language translator app functions as a dictionary. You can get the Hausa translation of English words in just a few clicks.
Learn Hausa, Speak Hausa, Study Hausa: this app enables you to learn, speak, and understand Hausa using interactive video lessons. The lessons are pre-recorded and are personalized to meet the need of the learners.
Whether you are learning Hausa for a job, business, or to communicate with loved ones, you can learn from personalized courses on the app.
Learn 101: helpful for tourists and travelers, learning the Hausa language offline serves as the Hausa language translation app, it is easy to use and has courses starting from the Hausa alphabet, grammar, and verbs for beginners.
Genii Games app: this is an African language gaming app that uses animated videos to teach various African languages including Hausa. Genii games are suitable for learning for all age ranges. The lessons are grouped into modules to make learning fun, easy, and exciting.
Language Learning Apps for Zulu
Zulu is a Bantu language spoken in the KwaZulu Natal province in South Africa with about 12 million speakers. If you are looking for an avenue to learn the Zulu language, getting a Zulu language app is a good place to start with. Listed below are some Zulu apps that will aid your learning journey.
Learn Zulu: the Learn Zulu language learning app teaches vocabulary and common everyday phrases with audio pronunciations.
italki: this app enables you to connect with a community of language teachers in your Zulu. Learning is self-paced, fun, and interactive with italki.
Duolingo: The app uses a gamified method of teaching to make learning Zulu fun and interesting. The app uses a bite-sized model of activities to aid your proficiency in reading, writing, and speaking Zulu.
Utalk: Utalk uses pictorial representation and audio sounds to teach Zulu. The app also comes with practice sessions, where learners compare their Zulu pronunciations with that of native speakers. It is an interactive approach to learning Zulu.
Conclusion
The language learning apps listed in this article can help you learn a language on your own time and at your own pace. They help with vocabulary, grammar, building sentences, and developing your reading, writing, and pronunciation skills, or they can help you get connected to tutors.
If your interest in these languages extends beyond learning a new language to wanting to market your services to speakers of these languages, Globalization Partners International can provide professional African language translation services. GPI provides African language services including translation, website and software localization, and internationalization – all designed to suit the needs of any locale.