Netherlands Culture, Customs, and Traditions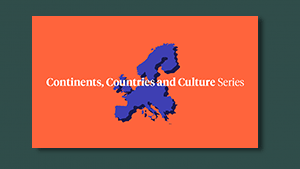 Positioned in the northwest region of Europe, the Netherlands is renowned for its picturesque canals, rustic windmills, vivid tulips, hand-operated trams, and seamless cycle paths. The country's cultural landscape is diverse and showcases local particularities and global inspirations. The Dutch hold immense pride in their legacy and are not afraid of speaking their minds. Free speech is practically woven into the cultural tapestry, making the Netherlands a truly eclectic and vibrant nation.
The Netherlands, which is informally known as Holland, has a fascinating geography characterized by low elevation and flat terrain, with a quarter of its land below sea level. The name Netherlands highlights the flat geography of this country, which is predominantly occupied by lower regions. During the 14th century, inventive polder systems were introduced, which involved reclaiming land from the sea and establishing low-lying areas. The Netherlands is a small nation spanning just 33,500 km2 (12,900 sq mi) and rubs shoulders with Germany, Belgium, and the United Kingdom through sea borders. Additionally, it has some overseas territories located in the Caribbean region.
The Netherlands is renowned for its Republican Era, which began in 1588, commonly called the Dutch Golden Age. During this era, the country witnessed major political, economic, and cultural advancements. We explore more on the Netherlands' diverse culture, customs, and traditions below.
Netherlands Population
The Netherlands is estimated to have a population of around 17,243,220 individuals (May 2023), accounting for just 0.22% of the global population. Impressively, 92.5% of the Netherlands' populace resides in vibrant, urban areas. Amsterdam, with its population of 741,636, is home to the most residents in the country. Trailing closely behind is Rotterdam, home to a total of 598,199 residents. The Hague ranks third with 474,592 citizens, followed by Utrecht with 290,529 residents.
Languages of the Netherlands
The Netherlands' official language is Dutch, also known as Netherlandic, a Germanic dialect occasionally spoken in northern Belgium (Flemish). Afrikaans, a version of Dutch spoken by 17th-century emigrants from the Holland and Zeeland regions, is the language of South Africa. Many residents living in the major Dutch cities are multilingual, fluently conversing in English, German, and French. This reflects the nation's geographic location and popularity among tourists.
Religion in the Netherlands
Although recognized as an extremely liberal and secular nation, religion (primarily Christianity) continues to influence Dutch culture. Dutch statistics indicate that only 46% of citizens are religious in the Netherlands. Roman Catholics comprise the majority at 20%, Protestants, encompassing factions like Dutch Reformed, Calvinism, and the Protestant Church, make up 15%; 5.9% account for various other religions, including Judaism, Hinduism, and Buddhism, and the remaining 5% are Muslim.
Family Life in the Netherlands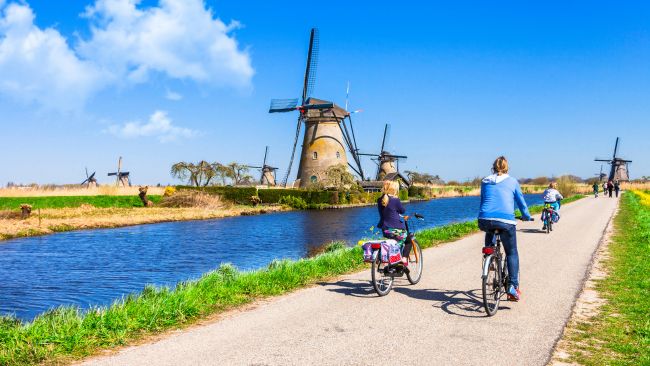 In Dutch society, family is highly valued. A typical household in the Netherlands comprises one or two parents and their children (or stepchildren) residing harmoniously under one roof. Furthermore, it's worth noting there is a growing acceptance of same-sex couples embracing parenthood, which signifies the open-minded and inclusive views held in Dutch culture regarding familial arrangements.
At 18, Dutch youngsters spread their wings and fly the nest to embark on a journey of education or professional pursuit to instill a sense of independence and self-sufficiency. Nevertheless, soaring costs associated with tertiary education and accommodation have caused a significant number of youngsters to opt to stay with their parents until they get married.
Dutch Art and Architecture
The Netherlands boasts a varied and rich history in art and architecture, which has been influenced by various global styles. The country's artistic heritage is characterized by the remarkable Golden Age of the 17th century. This era saw an influx of patrons who were not only wealthy but also empowered artists to hone their skills to the fullest. The Dutch citizenry displayed a profound affection for painting genres that depicted their reality, from mundane everyday activities and picturesque landscapes to regal portraits. Art connoisseurs still regard artwork from the Golden Age as some of the best made.
Dutch architecture is renowned globally for its unmistakable canal homes, picturesque windmills, and contemporary structures. Similar to artistic works, a significant portion of the Netherlands' older constructions traces their origins to the Golden Age of the 17th century – a time when architecture saw its most exceptional outpouring of creativity. Calvinists preferred architectural styles like Baroque and Palladian, where grand marble arched rooms and painted ceilings were hidden by stately brick exteriors. In the late 20th century, Dutch architecture achieved much more recognition, with many Dutch architects winning global awards and contracts with their modern minimalist styles.
Dutch Food
The Netherlands is not well known for its cuisine compared to its European neighbors; however, some traditional snacks are very popular with the Dutch and worth trying when visiting the country. These include Bitterballen, which consists of deep-fried meat-based balls, Kroket, which translates to croquette in English and is usually made from beef or veal, Herring, which is raw fish, cheese, fries and Kibbeling, which is a deep-fried cod fish. Sweet food includes Stroopwafel, a waffle cookie made with sweet syrup, and Poffertjes, which are fluffy pancakes.
Dutch Fashion
Dutch fashion has a practical and minimalist style, with the country's designers focusing on quality and sustainability. This is reflected by many Dutch fashion brands using ethical manufacturing processes and eco-friendly materials. Some well-known fashion brands from the Netherlands include Scotch & Soda and G-Star RAW.
The Netherlands is also known for its traditional costume. Although it may not feature in daily life, it still receives global recognition and applause. The ensemble includes wooden clogs, a variety of colorful dresses, pants and skirts, and other accessories such as bonnets and hats. This traditional clothing used to be worn in fourteen Dutch provinces; however, they all kept their own unique style.
Doing Business in the Netherlands
Ranked as the fifth-largest economy in the European Union, the Netherlands is a highly liberal and laid-back country for conducting business, rendering it a fairly unproblematic and uncomplicated avenue for establishing a company. Its robust infrastructure, transport system, and strategic location within Europe, attract numerous European and American enterprises seeking to broaden their horizons in the Netherlands.
Although the Netherlands offers numerous advantages for business operations, newcomers may face difficulties maneuvering through the country's intricate regulatory, legal, and taxation frameworks, making local assistance crucial. Dutch business culture values frankness and sincerity; therefore, it's advisable to express your opinions and ideas directly while engaging in business with them.
Dutch Holidays and Celebrations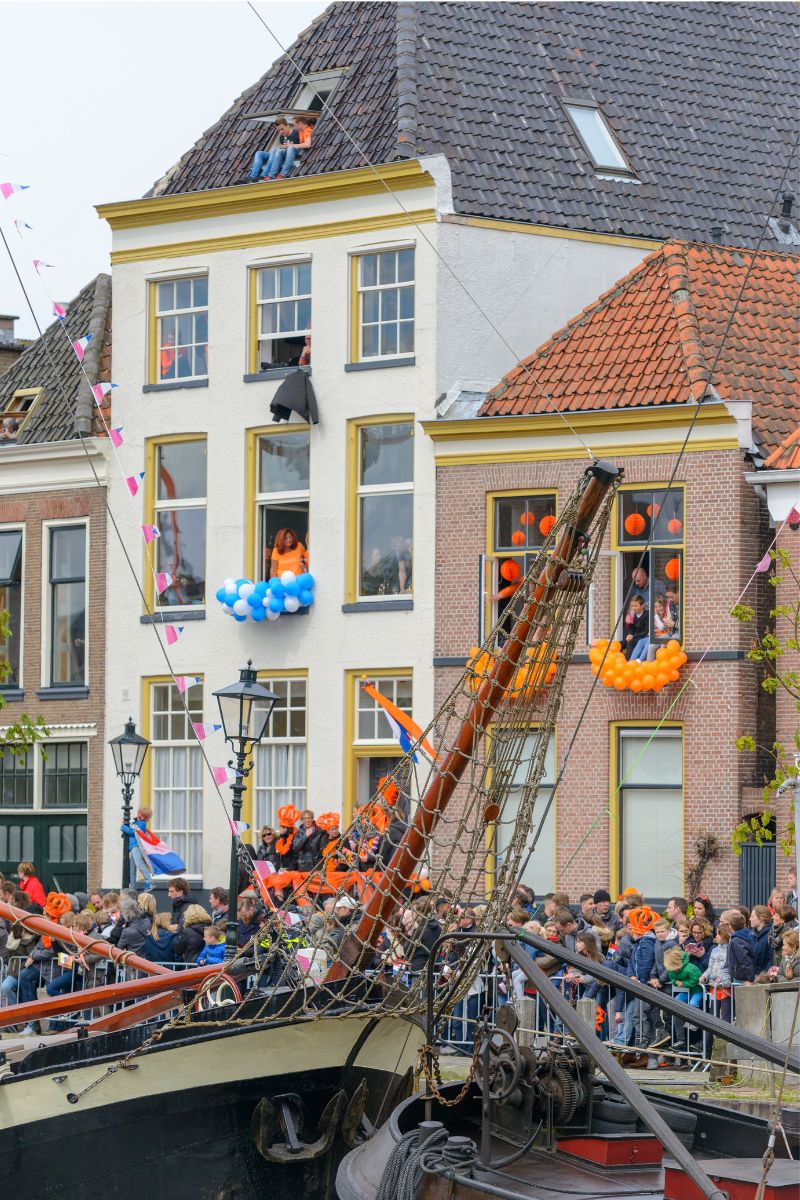 The Dutch enjoy celebrating several national and traditional holidays throughout the calendar year. Below are the most popular:
New Year's Day (January 1)
Good Friday (Friday before Easter Sunday)
Easter Sunday and Easter Monday (dates vary)
Flower Parade (April)
King's Day – commemorates the birth of King Willem-Alexander (April 27)
Liberation Day (May 5)
Ascension Day (May 18)
Whit Sunday and Whit Monday (May 28 and 29)
Holland Festival – the largest performing arts festival in the Netherlands (June – July)
Rotterdam Summer Carnival (July)
Amsterdam Canal Festival – classical concerts along the city's canals (August)
Sinterklaas Parade – celebrates Saint Nicholas (November – December)
Christmas Day (December 24 and December 25)
Boxing Day (December 26)
Common Dutch Language Expressions
The below common Dutch language expressions are a great way to communicate in a variety of situations.
Hallo: Hello
Goedemorgen: Good morning
Goedenavond: Good evening
Goedemorgen: Good morning
Hoe gaat het met u?: How are you?
Goed, dank u: I am good, thank you
Wat is uw naam?: What's your name?
Ik heet Mark: My name is Mark
Aangenaam: Nice to meet you
Dag!: Bye
Alstublieft: Please
Bedankt: Thank you
Het spijt me: I'm sorry
Neem me niet kwalijk: Excuse me
Ik heb honger: I am hungry
Proost!: Cheers!
Mag ik de menukaart zien?: Can I see the menu?
Ik spreek niet zo goed Nederlands: I don't speak Dutch very well
Ik begrijp u niet: I don't understand you
Spreekt u Engels?: Do you speak English?
Translation for the Dutch Market
Even though English is commonly spoken in the Netherlands, translating your business content into Dutch is highly recommended for your marketing strategy. This is because translating content into your target audience's language builds trust and confidence in the market you are trying to reach. Furthermore, Dutch is spoken in other markets, including Belgium and South Africa, which gives businesses the added benefit of reaching those markets as well.
At GPI, we have extensive experience in the Dutch market. Our highly skilled team of Dutch translators can assist you with your Dutch marketing materials and work closely with you on a wide range of translation projects, including software and website localization.