Denmark Country Culture, Customs and Traditions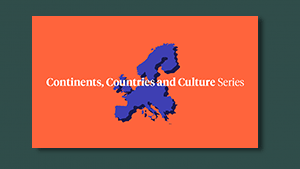 Nestled among ancient mountains and the forests of Scandinavia lies the small and serene country of Denmark, located in northern Europe. As a sovereign state, the Kingdom of Denmark also includes Greenland and the Faroe Islands. Denmark is the most southerly of these Nordic countries and is part of a peninsula including nearly 400 islands in the North and Baltic Seas, with only 70 of these islands inhabited. Interestingly, Germany is the only country that borders Denmark by land. The country's other neighbors include Norway, across the sea, and Sweden towards the north.
Denmark's cultural makeup is defined by regional traditions and distinctions based on Viking heritage, art, food, and local language. The name Denmark means 'Borderlands of the Danes' and is celebrated as being one of the happiest and least corrupt countries in the world. We explore more of Denmark's culture, customs, and traditions below.
Denmark Population
Denmark's population is currently estimated at 5,850,991 (May 2023), equivalent to 0.07% of the world population. This population figure does not account for Greenland (57,052) or the Faroe Islands (49,398). Compared to some other countries, Denmark's population has been consistently on the rise since archives began.
A Viking fishing village was the starting point for Copenhagen, a city with roots in the 10th century. Over 1.1 million people now call this Danish capital their home. Denmark's second-largest city is Arhus, which is home to 237,551 individuals. Following is Odense, with a population of 145,931 people.
Languages of Denmark
Spoken by approximately six million in and around the country, Danish is the official language of Denmark. Danish is also spoken across the Faroe Islands and Greenland and even extends to small communities scattered across the United States, Sweden, Canada, Norway, and Argentina. As a Nordic language, Danish belongs to the North Germanic family. During the Viking era, individuals residing in Scandinavia communicated in Old Norse, a predecessor to the present-day Danish language.
Religion in Denmark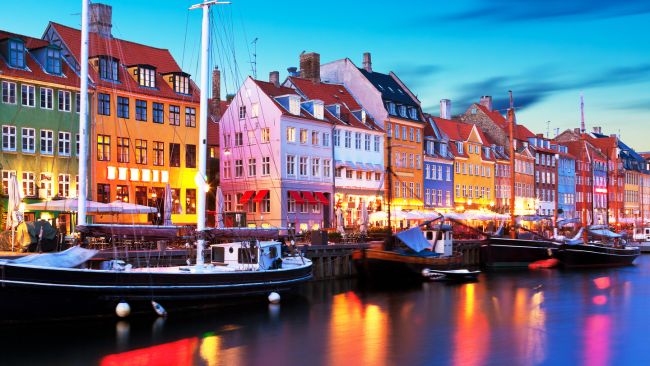 Christianity is at the forefront of Denmark's religious landscape, with 72% of the country's population practicing Evangelical Lutheranism. The priest Martin Luther, in the 16th century, founded this Christian faith which is centered around good works, grace, and faith as a means of salvation. Traditional churches are scattered all around the Danish countryside, highlighting Christianity's influence on Denmark's culture.
Around Denmark, you can also find over one hundred mosques that cater to the second most common faith practiced, Islam, the largest non-Christian religion in Denmark. To support this, Copenhagen boasts two grand mosques where Muslims can come together for congregational prayer.
Family Life in Denmark
Denmark has a reputation for being one of the world's most family-friendly countries thanks to government-supported childcare, education, and healthcare. Its cultural values are connected community, social trust, and 'hygge,' which relates to feelings of coziness, wellness, and contentment.
Most Danish families are small, and the nuclear family (core members of a family) is at the center of the county's social structure. Children are usually raised to be independent from a young age, with many placed in daycare from just one year old. In terms of marriage, many Danish couples prefer to live together without getting married and do not feel marriage is necessary before starting a family.
Danish Art and Architecture
Thanks to Denmark's rich cultural history, the country has hundreds of years' worth of art and artifacts inspired by Vikings, churches, castles, and fortresses. Medieval paintings are mainly from church wall paintings and can be found in six hundred churches across Denmark. These paintings represent the highest collection of surviving church murals anywhere in the world.
Danish architecture has its roots in the Viking period, which was revealed by archaeological discoveries. Then in the Middle Ages, architecture was properly established through Romanesque and Gothic churches, built throughout the country along with cathedrals and opulent castles. In the modern age, Danish architecture has truly flourished and is popular all over the globe. Contemporary architecture focuses on natural light, with a strong emphasis on natural materials, sustainable energy efficiency, and comfort.
When it comes to the arts, Denmark is famous for producing one of the world's most loved fairy-tale writers, Hans Christian Andersen, who was born in Odense in 1805. His most popular stories include The Ugly Duckling, The Snow Queen, Thumbelina, and The Little Mermaid, whose statue can be viewed at the Copenhagen docks.
Danish Food
In recent decades, Danish food has been transformed into what is now called New Nordic Cuisine. It is characterized by the use of local and seasonal ingredients and has gained popularity both domestically and internationally. Examples of traditional Danish food include open sandwiches called smørrebrød, consisting of rye bread topped with fish, potatoes, eggs, or meat, and stegt flæsk, fried pork pieces served with boiled potatoes and parsley sauce. You would expect the famous Danish pastries to be included as dessert; however, these are not Danish at all and originate from Austria, and the Danes call these pastries Viennese bread.
The New Nordic Cuisine trend involves reinventing old Danish recipes for contemporary diners. One of the main initiators of this new trend was Chef Claus Meyer, who, along with his team, worked with food scientists to explore how food was prepared before industrialized agriculture. Chef Meyer now owns a chain of restaurants in Denmark along with a Danish food outlet at Grand Central Station in New York. Today, there are 28 Danish restaurants with 39 Michelin stars – more stars than any other Nordic country.
Danish Fashion
Danish fashion is known for its high quality and minimalist look, and with Copenhagen Fashion Week becoming more globally known, its fashion and style continue to evolve. Many Danish designers and brands focus on simple, clean, and minimal styles; however, an important element for up-and-coming fashion brands is their commitment to sustainability and ethical processes. Examples of Danish fashion brands dedicated to sustainability include Organic Basics, which creates undergarments in technically advanced textiles, and Aiayu, which is working towards zero waste.
Doing Business in Denmark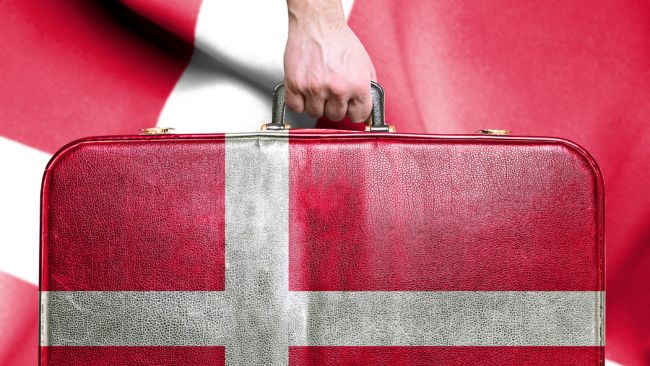 The economy of Denmark is a free-market capitalist economy, which means that rather than having a central government, supply and demand dictate production, labor, and marketplace policies. Essentially it has little government intervention or regulation, making Denmark an extremely popular place to do business. A World Bank Group survey in 2020 ranked Denmark as the fourth easiest place in the world to do business and the number one country in Europe.  Denmark also has a strong social welfare network, world-class innovation and technology, a stable political landscape, and a great work-life balance culture.
Danish Holidays and Celebrations
The majority of Denmark's holidays and celebrations are based around the Christian calendar, with the most important being Christmas, Easter, and the Midsummer Festival. The most popular are listed below:
New Year's Eve (December 31)
New Year's Day (January 1)
Epiphany – Twelfth Night (January 6)
Shrove Tuesday – the day before Lent begins
Maunday Thursday – the Thursday before Easter
Good Friday – the Friday before Easter
First Easter Day – the Monday after Easter
Second Easter Day – the Tuesday after Easter
Ascension Day – the Thursday 40 days after Easter
Witsun Day – Seventh Sunday after Easter
International Worker's Day (May 1)
Liberation Day – the signing of the Danish constitution in 1849 (May 5)
Constitution Day (June 5)
Midsummer Festival – Summer solstice is celebrated the evening before (June 23)
St. Martins Day (November 11)
Christmas Eve – Danish Christmas is celebrated in the evening (December 24)
Christmas (December 25)
Common Danish Language Expressions
The below common Danish language expressions are helpful for various conversations and situations and a great way to learn the basics of the language.
Hi!: Hej!
Good morning!: God morgen!
Good evening!: God aften!
Welcome! (to greet someone): Velkommen!
How are you?: Hvordan har du/ de det?
I'm fine, thanks!: Jeg har det fint, tak!
And you?: Og dig/ dem?
Good/ So-So: Godt/ Sådan nogenlunde.
Thank you (very much)!: Tak! (Mange tak!)
You're welcome! (for "thank you"): Du/ de er velkommen!
Hey! Friend!: Hej! Ven!
I missed you so much!: Jeg har savnet dig/ dem så meget!
What's new?: Hvad så?
Nothing much: Ikke meget.
Good night!: God nat!
See you later!: På gensyn!
Goodbye!: Farvel!
I'm lost: Jeg er faret vild.
Can I help you?: Kan jeg hjælpe dig/ dem?
Can you help me?: Kan du/ de hjælpe mig?
Do you speak (English/ Danish)?: Taler du/ de (engelsk/ dansk)?
What's your name?: Hvad er dit/ deres navn?
My name is …: Mit navn er…
I'm Sorry! (if you don't hear something): Undskyld!
No Problem!: Intet problem!
Translation for Danish Market
If Denmark is a key target market for your company, then translating your business materials into Danish can significantly impact your business. Benefits include increased market reach, which will help to attract new customers, and improved customer experience, service, and communication. Translating your content into Danish will also place you ahead of competitors who only provide services in a single language.
GPI has a team of talented Danish translators who are highly experienced in translating a wide range of business documents, software, and marketing collateral. The team will make sure your translations meet the highest standards of accuracy, consistency, and quality possible. They will also collaborate with you step-by-step, effectively aligning your business objectives with your overall goals.