Spain Culture, Customs, and Traditions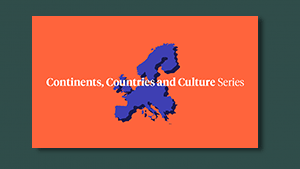 The country of Spain is located on the Iberian Peninsula and is one of the largest countries in Europe, covering a total land area of 505,935 km2 (195,342 mi2). Boasting 300 days of sunshine a year, incredible cuisine, creative art, and iconic architecture, Spain attracts global visitors all year round.
Spain's culture is rooted in its strong sense of community and rich history of traditions. It is famous for its lively festivals, such as La Tomatina, the Running of the Bulls, and the traditional siesta, which is a daily nap in the afternoon. We explore more of Spain's culture, customs, and traditions below.
Spain Demographics
Spain's population is estimated at 47,519,628 (February 2023), making it Europe's fourth most populous country. The population is predominantly urban, with over 80% living in cities; the largest cities are Madrid, Barcelona, Valencia, and Seville. Spain has a relatively low population growth rate and a life expectancy of around 83 years. Furthermore, Spain has a large foreign-born population, with immigrants representing over 10% of the total population.
Languages of Spain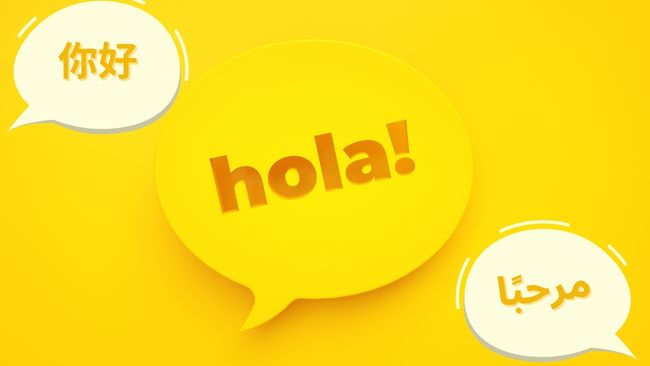 Spanish is the official language of Spain; however, several regional languages are spoken throughout the country, such as Catalan, Basque, Galician, and Valencian. These regional languages are protected and promoted by the Spanish Constitution (the core of the Spanish political and legal systems) and have co-official status in their respective regions.
Many immigrant languages are also spoken in Spain, including Arabic, Portuguese, Romanian, and Chinese.
Religion in Spain
Spain has a large Roman Catholic population, with over 56% identifying as Catholic, and this is highlighted by popular festivals, such as Saint John's Day and Holy Week. Despite this, the country has become increasingly secular in recent years, with many people identifying as non-religious. The Spanish Constitution now guarantees freedom of religion, which supports the right to practice any religion or belief without hindrance.
There are also small populations of other religions in Spain, including Protestantism, Islam, and Judaism. This makes Spain a desired country to live in because of its tolerance and diversity.
Family Life in Spain
Spanish family life is built around close relationships and a sense of community, with extended families often living together and playing a significant role in each other's lives. The traditional family structure is nuclear (two parents and their children), but single-parent households and blended families are becoming increasingly common.
Although the birth rate in Spain has been declining, Spanish families generally have a strong commitment to raising their children. Spending quality time with family is an integral part of Spanish culture; thanks to parental leave and flexible working arrangements, families can enjoy social activities and celebrate important events, such as birthdays and holidays.
Spanish Art and Architecture
Spanish art and architecture are among the best in the world and attract visitors to the country all year round. Over the centuries, Spain has produced some of the world's most famous and influential painters, such as Pablo Picasso and Salvador Dali. Its architecture draws influences from various centuries and styles, including Gothic, Renaissance, Baroque, and Modernist. Some of the world's most iconic architectural structures in Spain include the Alhambra Palace in Granada, the Sagrada Familia in Barcelona, and the Royal Palace of Madrid.
Spain is also known for its colorful ceramics, intricate ironwork, and flamenco dancing. These cultural expressions are essential to Spain's heritage and continue influencing and inspiring artists and architects today.
Spanish Food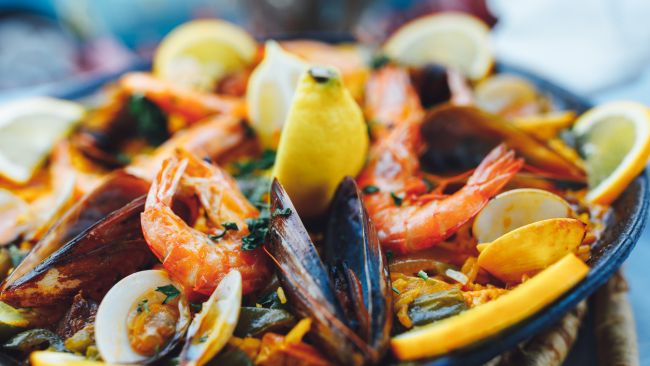 Spain's rich history and regional variations greatly influence its cuisine. The well-known Mediterranean diet is widely practiced in Spanish restaurants, with ingredients such as olive oil, garlic, saffron, and paprika. Famous dishes include paella, a rice dish with seafood and vegetables, and gazpacho, a cold soup made with tomatoes and peppers.
Tapas is a popular way to socialize and enjoy a meal in Spain. These small plates of food are enjoyed as snacks or appetizers, and they have various options ranging from cured meats and cheeses to seafood and vegetables.
A strong pastry-making tradition is also part of Spanish cuisine, with delicious sweets such as churros, flan, and turron.
Spanish Fashion
Spain is one of the world's leading fashion nations and celebrates its eclectic and bold style by mixing traditional and contemporary elements. Often composed of bright colors, intricate patterns, and attention to detail, Spanish fashion reflects the country's cultural and artistic heritage. Its textile and garment industries date back to the 16th century, with many famous designers and fashion houses hailing from the country. Popular Spanish fashion brands include Zara, Mango, and Pull & Bear, which are known for their contemporary, trend-driven collections. Spain is also home to several luxury fashion houses and high-end boutiques, which showcase the country's expertise in tailoring and craftsmanship.
Doing Business in Spain
Doing business in Spain has many advantages, including access to a large market with a robust economy, a well-educated labor force, and a favorable business climate. The country is also a member of the European Union and has a well-established legal framework that protects foreign investment and intellectual property.
However, business operations in Spain do have several challenges, including bureaucratic procedures, labor laws, and cultural differences. Despite this, doing business in Spain can be a rewarding experience for companies looking to expand their operations in Europe and beyond.
Spanish Holidays and Celebrations
Spain celebrates a variety of holidays and festivals throughout the year. Some of the most important celebrations include:
New Year's Day (January 1)
Epiphany (January 6)
Good Friday (date varies)
Labour Day (May 1)
Feast of St. John the Baptist (June 24)
Feast of St. James the Apostle (July 25)
Assumption of Mary (August 15)
National Day (October 12)
All Saints' Day (November 1)
Constitution Day (December 6)
Immaculate Conception (December 8)
Christmas Eve and Christmas Day (December 24 and December 25)
Boxing Day (December 26)
Aside from these national holidays, several regional festivals commemorate the local culture and traditions; these include the Carnaval de Cadiz in Andalusia and the Festa Major de Gracia in Barcelona.
Common Spanish Language Expressions
The Spanish language has several regional variations, so some expressions may vary depending on the country or region in which they are used. Below are the most common Spanish phrases which are used in everyday conversation:
¿Cómo estás? (How are you?)
De nada (You're welcome)
Por favor (Please)
Gracias (Thank you)
Hola (Hello)
Adiós (Goodbye)
¿Qué tal? (What's up?)
¿Cómo te llamas? (What's your name?)
Me llamo… (My name is…)
¿Cuánto cuesta? (How much does it cost?)
Lo siento (I'm sorry)
Translation for Spanish Market
Spanish is now one of the world's most widely spoken languages, with over 454 million speakers globally. This is why translating marketing materials into Spanish can help companies reach a much larger audience and tap into a vast market. Spanish translations can also help build cultural sensitivity and improve communication between companies and customers.
GPI's global network of translators includes highly skilled professionals with diverse technical backgrounds. If you are interested in translating your documents into Spanish, our talented translators will be happy to help you with a wide range of Spanish translation projects.