Switzerland Culture, Customs, and Traditions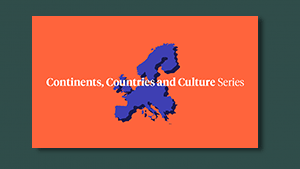 Switzerland lies at the very heart of Europe and has a unique culture shaped by its strategic location where several major European nations converge. The mixture of cultures that make up its population communicate through various national languages, such as Italian, French, German, and Romansh.
Switzerland's picturesque landscape covers an area of 41,285 km² (15,940 sq. mi). This nation boasts an awe-inspiring backdrop, with majestic mountain peaks coated in snow, glistening lakes, and charming hamlets that only add to its beauty. Below, we explore and uncover interesting facts about Switzerland's culture, country customs, and traditions.
Switzerland Population
Switzerland's population has grown to 8,796,669 (April 2023), an increase of 0.64% from 2022. The Swiss are renowned for their impressive life expectancy rates, which can be attributed to their exceptional medical care system and elevated living standards. The cultural city of Zurich hosts the largest population, with around 415,000 residents. This is followed closely by Geneva, with about 202,000 inhabitants, while Basel takes third place with a population of 172,000.
Languages of Switzerland
Switzerland is immensely proud of its multicultural heritage, reflected in its four official languages: French, German, Italian, and Romansh. The latter is a Rhaeto-Romance language that has its foundation in Latin. Due to the significance of Switzerland's languages, communication and documentation methods have been established in all four tongues. Even English has become an auxiliary language to bridge any existing language gaps.
When it comes to language preferences in Switzerland, German ranks at the top with an impressive 62.6% dominance, as per statistics. Following closely behind is French with 22.9% and Italian with 8.2%. As for the lesser-known Romansh language, only a small fraction (0.5%) of Switzerland's population speaks it, and they mainly reside in the eastern canton of Grisons.
Religion in Switzerland
Christianity is the prevailing faith in Switzerland, encompassing Catholics, Swiss Protestants, and other branches like Orthodox, while other faiths comprise Jewish, Muslim, and those without any religious preference.
In recent years, the Swiss Federal Statistical Office has observed a dip in the number of practicing Christians from 2010 to 2021, with a simultaneous increase in Muslim and other Islamic groups. Jewish communities have held steady, while people with no religious affiliation have surged over the same period.
Family Life in Switzerland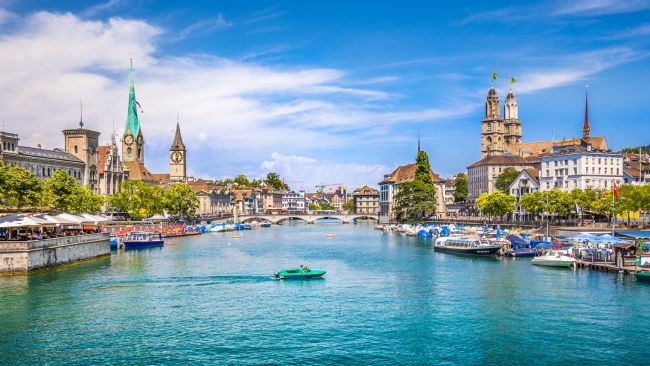 Family life in Switzerland greatly depends on the country's economic condition. The Swiss tend to focus on their career before settling down and getting married in order to build a stable income. A typical Swiss family is nuclear (two parents and their children), with couples rarely having more than two children. This is mainly due to the cost of living in Switzerland – childcare and buying property are costly. Swiss people are also very family-orientated, with both parents working and sharing family responsibilities. Dinner holds a significant place in their daily routine. It is a moment when families come together to share their experiences and bond over food.
Swiss Art and Architecture
Switzerland's landscape and natural beauty have been stunningly reflected in its art and architecture throughout the years. Though the Swiss did not initially share their Italian and German neighbors' passion for art, it eventually emerged in the 18th century, with revolutionary artists like Ferdinand Hodler implementing dynamic uses of color and rhythm. Iconic artists like Paul Klee also made Expressionist breakthroughs with their paintings. Today, the world celebrates Alberto Giacometti's most renowned sculptural works, featuring his lean metal figures.
Swiss architecture is a spectacular, well-crafted fusion of ancient and modern, featuring cozy chalets, Gothic churches, cutting-edge designs, and towering skyscrapers. The famous Chillon Castle and Rolex Learning Center stand as awe-inspiring architectural marvels. A prime example of Swiss architecture is the Kunsthaus Zurich, which gracefully blends traditional and modern styles while housing one of Switzerland's largest art collections.
Swiss Food
Swiss cuisine draws inspiration from neighboring countries like Germany, France, and North Italy. This leads to a rich variety of dishes that differ in flavor and ingredients based on the region. Some dishes have gained immense popularity both within and beyond the country; including cheese fondue and raclette, which is perfect for sharing with friends. Additionally, Swiss cuisine is renowned for its crispy rosti potatoes, Swiss cheese, and irresistible Swiss chocolate, which is loved by people all over the world.
Swiss Fashion
Swiss fashion, despite having numerous designers and fashion influencers, has yet to gain global recognition when compared to its neighboring countries, France, and Italy. One talent that truly stands out is Dorothée Vogel, known for her signature printed fabrics, which are timeless yet exude a stylish, carefree vibe. Vogel's fame also extends to her New York Fashion Week success, where she brought the Annex label to the forefront.
Switzerland's traditional outfits for men and women are also noteworthy for their vibrant colors, often inspired by the alpine regions. Men sport the iconic lederhosen- knee-length pants cinched with suspenders, while women wear the charming 'dirndl,' which features a sleeveless top and a full skirt.
Doing Business in Switzerland
Switzerland has emerged as an enterprising business hub thanks to its flourishing economy, proficient personnel, and attractive tax system. Apart from its geographical location, which is advantageous for tapping into European markets and beyond, Switzerland boasts an exceptional standard of living, top-notch infrastructure, and seamless transportation.
Tax regulations in Switzerland are aligned towards fostering innovation and promoting entrepreneurial activities along with offering low corporate tax rates. Coupled with the country's excellent communication skills and impeccable proficiency in English and other languages, Switzerland rightfully takes its place at the top of the list of preferred countries for doing business.
Swiss Holidays and Celebrations
Switzerland has many cultural holidays and celebrations throughout the year. Below are the most popular:
Public holidays:
New Year's Day (January 1)
Good Friday (Friday before Easter Sunday)
Easter Sunday and Easter Monday (dates vary)
Ascension Day (Thursday, 40 days after Easter)
Swiss National Day (August 1)
Christmas Eve and Christmas Day (December 24 and December 25)
Most popular traditional celebrations:
Basel Carnival (February/March)
Sechseläuten, Zurich – a medieval custom of ringing a bell of the Grossmünster to mark the beginning of springtime (mid/late April)
Finale Nationale de la Race d'Hérens – Organized black Hérens cow fights to determine a regional and cantonal queen (early May)
Swiss Yodelling Festival – various locations held every three years (June)
International Alphorn Festival, Nendaz, Valais – festival attracting alphorn blowers from around the world (late July)
Schwägalp Schwinget, Urnäsch – wrestling festival (mid-August)
Désalpe de Charmey – an impressive cattle descent with decorated animals and their farmers (late September)
Chestnut Festival Ascona, Ticino (mid-October)
Zibelemärit, Bern Region – a giant marketplace in the Swiss capital (late November)
Fête de l'Escalade, Geneva – commemorates Geneva's victory against the Duke of Savoy's troops in 1602 (December 11-12)
Common Swiss Language Expressions
Despite Switzerland being a multilingual country, the most common Swiss language expressions are in Swiss German, and these are listed below:
Grüezi: hello
Wie gaats Dir?: How are you doing?
Fröit mi: pleased to meet you
Merci Vilmal: thanks a lot
En Guete: have a good meal
Abä, genau: yeah/right/exactly
Wämmer eis go ziie?: Do you want to go for a drink?
Proscht: cheers
Röstigraben: a humorous term inspired by the "rösti" potato dish
Im Fass Haa: to understand
De Foifer und s Weggli ha: to have it all
Translation for the Swiss Market
Translation for the Swiss market can be quite challenging compared to other languages because it encompasses multiple languages. Despite French and Italian being predominantly spoken in their standard forms, Swiss German, which has about twenty different regional dialects, is frequently utilized in written communication.
Due to the dissimilarities between Swiss German and standard German, it is highly recommended to employ the services of an expert translation agency to guide you with your Swiss translation projects. The Swiss value time and accuracy, and our team of skilled Swiss translators can guarantee prompt delivery and exceptional quality of your translations.