The Language and Culture of Morocco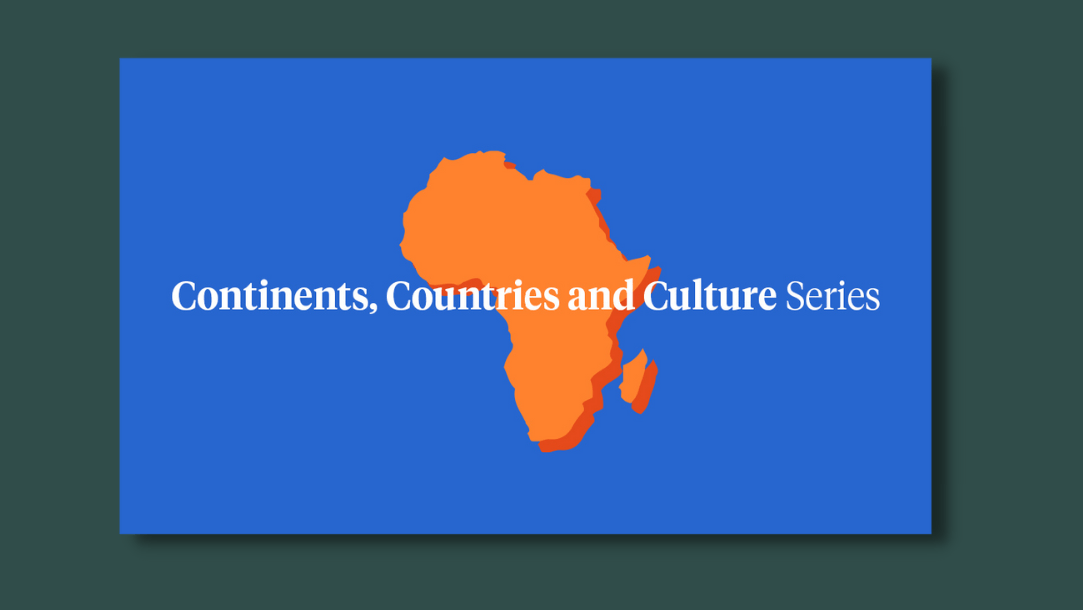 Morocco is a nation in North Africa that borders Spain on the other side of the Strait of Gibraltar. Casablanca, the foremost economic and industrial center, stands as Morocco's largest city and serves as a prominent port along the Atlantic Ocean. Rabat, the country's capital, is located a short distance to the north on the Atlantic Coast.
Morocco shares boundaries with Algeria to the east and southeast, the Atlantic Ocean to the west, the Mediterranean Sea to the north, and the Western Sahara to the south. It is the only African nation with access to the Atlantic and Mediterranean Seas from its shores.
There are currently 37,947,383 people living in Morocco. The Berbers comprised most of the population when Morocco initially settled. The Rif, the Middle Atlas group, the High Atlas Berbers, and the nomadic groups of the southern regions are generally split into these groups and speak four different Berber dialects. The West African populations of Haratin and Gnawa, which arose from a legacy of slavery and the Jewish community, comprise Morocco's significant minority populations.
National and Local Languages of Morocco
Both Modern Standard Arabic and Berber are recognized as the official languages in Morocco.  French is widely spoken in government and educational institutions nationwide and is the dominant language of economy, culture, business, medicine, and the sciences because it was once a protectorate of France.
Moroccan Arabic: The official language of Morocco is Moroccan Arabic. Most Moroccans can understand conventional Arabic even though it differs slightly from most other dialects.
Hassaniyya: Moor is another name for Hassaniyya in Arabic. In Southern Morocco, this dialect of Arabic is spoken by over 40,000 people.
Judeo-Moroccan Arabic: Approximately 8,925 persons only speak Judeo-Moroccan Arabic. It typically only occurs in a few limited regions in Morocco.
Moroccan Sign Language: The Moroccan city of Oujda is home to many deaf males who use sign language. Although it is not common in Rabat, Tangier, and Casablanca there are a few deaf schools that teach the language. Arabic cannot be read or written by the majority of Moroccan Sign Language users because of the fundamental difference between sign language and written language. Moroccan Sign Language and American Sign Language are quite dissimilar, making it difficult for speakers of the two sign languages to communicate with one another.
Spanish: This is a language spoken by more than 20,000 Moroccans.
Tarifit: This is a less popular dialect of Berber, in Morocco, about 1.5 million people speak it.
French: Despite not being considered an indigenous language of Morocco, at least half the people can speak French. This is a result of the significant French influence between 1912 and 1956, which left a significant quantity of French architecture in various regions of Morocco.
Religion in Morocco
Most Moroccans practice Islam, most of whom are Sunni Muslims who follow the Maliki school of Islamic law. Christianity, Judaism, and Bahaism are examples of minority religions in the region.
Family Life in Morocco
Family ties are the most significant aspect of social life in Moroccan culture. The relationship between parents and children is valued. In Morocco, extended families live together and fathers lead their families. The conventional roles of a mother are domestic: running the household and taking care of the kids. Some women support their families financially by working outside the home.
Art and Architecture of Morocco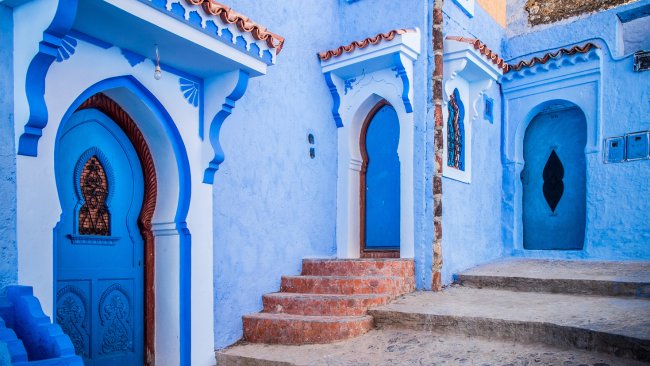 Other civilizations and countries have inspired Moroccan art. However, the country's outstanding art scene is owed to the Berbers and Arabs.
The iconic crimson Kasbahs castles, inhabited by the ruling class, are among their notable works of architecture. Works of art among the people include carpets with vibrant colors and doors with intricate carvings.
Traditional Berber art, as well as Islamic influences, shape current Moroccan art. The Kellij, which flourished in the 14th century, is one of the fascinating Islamic tile mosaics. Kellij is used to decorate most homes as a sign of wealth and elegance.
Moroccan Food
Numerous Mediterranean fruits and vegetables are grown in Morocco. The primary grain is wheat, while the most popular meats are beef, lamb, goat, mutton, chicken, and shellfish.
Tagine: Moroccan tagine is the nation's most well-known dish. This dish can be prepared with lamb, chicken, beef, or just vegetables and is bursting with luscious vegetables and flavorful aromatic spices like cilantro, cumin, paprika, and saffron.
Kefta: This delicious dish is really simple to make. It consists of spiced beef or lamb patties, onions, lemon juice, cilantro, and cumin that are baked and frequently served on skewers.
Msemen: This is a pancake or crepe in the Moroccan language. It is frequently created by hand and eaten for breakfast, served warm, smeared with honey or jam, and goes well with a hot cup of Moroccan mint tea.
Harira: This is a straightforward and wholesome soup, sometimes lentil and chickpea. Because it is not too heavy on the stomach, harira is one of the primary foods that Moroccans consume when breaking their fast during Ramadan.
Moroccan Fashion
The djellaba, a long, hooded garment with full sleeves, is the traditional Moroccan attire for both men and women. This garment shields the person from the sun or the cold, depending on the weather. On important occasions, males wear a bernouse, a red cap sometimes known as a fez, and ladies don kaftans. A kaftan and djellaba differ because a kaftan lacks a head covering, whereas a djellaba has one. Women's djellaba are vividly colored, and embellishments are sewn onto kaftans. Men's djellaba are typically basic and neutrally colored. The kaftan, also known as takshita, can have numerous layers and epitomizes elegance and style. It can be worn casually and can be dressed up or down.
Common Moroccan language expressions and their translations
Labass/ bekher? – How are you doing?
Salam – Hey/ Hello.
Kolshi mziane? – is everything OK?
B'slama – Goodbye.
Shoukran bzaff – Thanks a lot
Sir bhalek – Go away
La choukran – No, thank you
La choukran aâla ouajib – You're welcome
Labass hamdoullah – Fine, thank you, and you?
Morocco Holidays and Celebration
Some significant holidays and celebrations in Morocco Include:
New Year's Day – January 1st
Independence Manifesto – January 11th
Labor Day – May 1st
Throne Day – the most important civil holiday in Morocco – July 30th
Allegiance of Oued Eddahab – August 14th
Youth Day – August 21st
Green March Day – November 6th
Independence Day – November 18th
Doing Business in Morocco
For both foreigners and natives, starting a business in Morocco can be a thrilling and profitable endeavor. Due to its constantly growing economy, advantageous location, and welcoming business climate, Morocco presents many business opportunities.
Before starting a business in Morrocco, research which sectors of the nation's economy are thriving and generate ideas. The tourism, agriculture, renewable energy, textiles and apparel, and information and communication technology industries are some of Morocco's fastest-growing industries.
Your company must be registered with the Regional Investment Center (CRI) before formally launching in Morocco. The following steps are included in the registration process:
Obtain a "Certificat Négatif" (a certificate for a distinctive company name) from the CRI.
Your company's articles of association should be written and notarized.
To receive a business registration number, also known as a NIF, register your firm with the CRI.
For employee social security contributions, register with the National Social Security Fund (CNSS).
Get any licenses or permits that are necessary for your industry.
Translating for the Moroccan Market
Arabic is the most common language in Morocco, though Moroccans are fluent in many other languages. While Spanish is used in Tangier, a city in Morocco, French is also extensively spoken in urban areas. The Berber people also have their own dialects, such as Tarifit, Tachelhit, and Tamazight. It is important to note that what region you conduct business can factor into which language(s) you should communicate in.
While you may be able to communicate in English in major tourist hubs like Marrakesh, Fes, and Casablanca, learning a few basic Arabic words is important since the language is widely spoken throughout the nation, particularly in markets.. Doing business in Morrocco requires the services of a good, professional translator or translation company such as GPI. The GPI translation team has professional translators to translate your documents and marketing material into any Moroccan language.
Conclusion
Morocco has a traditional, tolerant culture with strong morals. As a Muslim-dominated nation, clothing is always modest, particularly in rural areas, where many people find it offensive when shoulders and legs are not covered. Doing business in Morocco requires a good grasp of the various languages spoken in Morrocco, which can be obtained through the help of a translation and localization service provider like GPI.
References: