How to comply with new Chinese "Wealthy Lifestyle" advertising guidelines
The government of mainland China has a history of maintaining very tight control over "acceptable" Chinese words for use in advertising and marketing. In March, outdoor and broadcast advertisements that promote products as luxurious or "high-end" in the Beijing region were banned by a new policy that experts say is designed to protect social harmony.
Obviously, this new restriction could raise anxiety for any company that markets luxury or "high-end" goods to the Chinese people. How will this new policy affect you and your translation agency in your combined efforts to effectively reach Chinese-speaking consumers? This blog should clear up any mysteries in this area, and also set your mind at ease that much of your content translated into Chinese is not yet affected.

Common questions regarding China's recent regulation to ban ads promoting wealthy goods or lifestyles
A public notice was issued on the official website of Beijing Administration for Industry and Commerce on March 15, 2011, saying that the Administration will start checking outdoor display ads (billboards, bus signs, etc.) and broadcast commercials. A key objective is to clean up the advertising that "promotes hedonism" or "the worship of foreign-made products." On March 21, China Daily, (regarded as the English-language mouthpiece for the People's Republic of China government), also published a report titled " Ads Promoting Wealthy Goods, Lifestyles Banned." This government notice and the China Daily report raised concern for many companies regarding their current and future marketing Chinese translations. By answering a few common questions, I hope this blog will help you better understand the Policy and better prepare your Chinese contents.
Do we need to review and rewrite content for our Chinese websites and brochures?
No. The current notice is aimed at the outdoor advertising only. The "luxury" words in your website or brochures are fine at this moment.
Do we need to review our Chinese broadcast commercials?
Yes. If you have outdoor billboards or broadcast commercials, please contact your Chinese localization service provider and your advertising company immediately. Review your Chinese text carefully and make sure that no words are obviously against the new policy.
Globalization Partners International (GPI) will be happy to help you review and re-write the Chinese text in your commercials, please feel free to contact us.
We do provide high-end products/services: how can we avoid these banned words?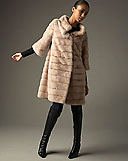 This is a tricky challenge. Although the Notice is not well defined, you should certainly avoid the words mentioned in the Notice or in China Daily report. These words include "luxury", "supreme", "royal", "high class", "emperor" and a few more. Many of these words were frequently used with outdoor advertising for high-end real estate developments, like luxury condos.
As a well-developed language, the Chinese language contains plenty of words which have or imply the similar meanings. GPI's rich-experienced copywriters can help you display your dignity in a more humble manner.
Are the new policies applied to Beijing district only, or the whole China?
By now, only Beijing has published the written Policy. But since Beijing is the capital of China, other provinces/cities will likely follow soon.
Chinese Advertising Law already prohibits any advertising that uses common superlatives: words like "first" or "best" have been banned since 1995. Please see our previous GPI blog, "Top 7 Tips for Effective Chinese copywriting" for more details on older guidelines for text copy.
How to stay informed of further Chinese advertising policy changes
GPI keeps a very close watch on new policies and new language trends in China that may affect your available word choices for your marketing or advertising campaigns. Please continue to monitor our weekly blogs for future updates in this regard.