German Website Translation Basics
Germany is one of Europe's economic power houses. Its large and affluent population fuels the second largest broadband and internet market in Europe. In order to reach the German consumer or reader, German website localization is a necessity rather than an option as over 65 million users are online ready to use social media, browse and actively purchase online. Even though there may be some challenges when localizing your website into German (especially eCommerce sites where Germans' heightened security concerns regarding online transactions may have to be addressed more specifically) it represents a great opportunity to reach the German end user and drive revenue.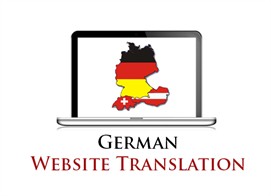 Internet in Germany
According to ITU Germany has an almost 80% internet usage rate among its population of 82 million citizens. That means over 65 million users that access the web to work, browse, socialize and shop. Although broadband penetration is lagging compared to other benchmark countries in Europe, Germany is quickly catching on with more than half its population now having broadband or cable internet access which will certainly drive growth even faster and further. It's important enough to note that Germany's mobile market is the single largest in Europe and German internet users more and more use their mobile devices and mobile apps for all sorts of transactions ranging from buying parking stickers to paying an actual traffic ticket.
GPI has written a more comprehensive German Globalization White Paper that will allow you a closer and more detailed look into the issues outlines here.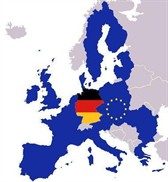 German Language and Culture
German is a West Germanic language and a member of the Indo-European language family and is currently spoken by more than 120 million people worldwide in 38 countries. (Wikipedia.org). The primary countries in which the German language is spoken are Germany, Austria, Switzerland, Liechtenstein, Luxembourg, South Tyrol province of Italy and parts of Belgium.
When translating a website into German it is useful to keep some points in mind regarding German culture as it will help customize your site more effectively. German culture values individualism and autonomy, but also formality, including putting strong emphasis on titles and education. German website localization is more effective when masculine values are emphasized using text and design elements that reflect achievement, strength, material wealth and success. As Risk Avoidance is very important in the German(buying) culture, clear navigation tools and a secure site for online transactions help eliminate online user uncertainty. Effective German website localization results in websites which display German text with claims like, "Buy without Risk", "Many payment options", "Free returns" and "Data protection".
German Website Translation Basic Steps
There are 16 basic steps in a German Website Localization Project:
Website Translation Strategy including Content Management System review and workflows
Source File Review
Project Kick-off
Subject Matter Training and Research
German Glossary Development
Initial German Search Engine Optimization of content
German Cultural Correctness Assessment
German Translation Editing and Proofreading
German Localization of all Graphics
Formatting of German Documents from the website
German Localization of any Multimedia
SEO and Internet Marketing
Website QA/Testing
Delivery to Client
Final Edits and Archiving of Files
Ongoing German SEO and Internet Marketing
For more detailed information on German Website Translation, please see Translation Services.
German Website Search Engine Optimization (SEO)
The most popular search engines in Germany are Fireball (www.fireball.de), WEB.DE (www.web.de), and allesklar.de (www.allesklar.de). It's important to note that most major search engines (global) already have a German version. In addition you can also find several Suchmaschinen that are more German- or country-specific (for example google.at, google.ch). Naturally you will have better search results when looking for German language material by searching via a German search engine, for instance Google.de rather than Google.com which is why Google.de is becoming increasingly popular in Germany.  Tip: Since most search engines are not case sensitive and ignore capitalization searching for "deutsche Seiten" only will help weed out English terms that are spelled the same way as some German words but with very different meaning.
The basic steps for comprehensive German SEO include:
Multilingual keyword phrase research, refinement and localization
Multilingual Search Engine Optimization and copy writing of main site content
Multilingual Search Engine Optimization of meta-tags, titles, alt-tags, heading tags, HTML, etc.
Submissions to major locale (in-country) and international Search Engines
Website traffic and keywords ranking reporting
Pay-Per-Click (PPC) campaign content localization
Pay-Per-Click (PPC) country-specific campaign management