Top Challenges with Technical Translation Quality
What is technical translation anyway – technically speaking? Technical translation involves the translation of documentation such as owner's manuals, user guides, DFUs, IFUs, etc – documents usually written by technical writers. Any text that relates to technological subject matters or documents and text that provide scientific and technological information are considered technical translation as well.  Even though technical documentation is full of specialized key terminology, technical translation goes beyond accurate translation of key terminology; the technical translator must possess great overall subject matter expertise in addition to understanding and adhering to writing conventions. However since only 5 – 10% of content is terminology and the rest is natural language, it is equally important that the technical translator understands how culture and technology are affecting a number of important factors. These factors include the application and usage of the translated documentation in the target language, market and locale and therefore translate in a culturally appropriate and naturally flowing style and convey the correct meaning without rendering a literal translation.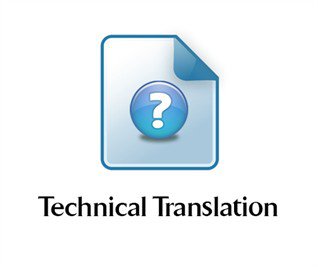 Translation of technical documents
Translation of technical documentation must adhere to source text that is usually written following certain writing conventions or text that was written in "controlled" English. The fact that this type of documentation also usually contains a somewhat large amount of repetitive phrases and concepts makes technical translation ideally suited for computer-assisted translation (CAT) or machine translation (MT). However therein lies a major challenge and threat to overall translation quality:
How do you assure translation quality when localizing vast amounts of technical content?
Translation tools are only as good as the processes they are designed to support. For example, large manufacturers of medical devices or machinery rely heavily on CAT tools and/or MT. However with CAT tools such as Translation Memory, it is very important to have a rigorous QA process in place that monitors closely the adherence to pre-approved glossaries by everyone involved in the translation process as well as the overall quality of Translation Memory. More often than not, large organizations rely on multiple translation vendors that all work with translation memories without ever consolidating them and streamlining and cross-checking them. This results in the existence of multiple TMs with inconsistent translation of source content.
Another translation quality challenge which is equally important to note – if not more so – is the absence of a global glossary. Organizations quite often consider glossary creation an additional burden or hassle, and an unnecessary expense since they are under the false belief that as long as the translation vendor uses translation memory everything should be fine. Unfortunately this is a misconception. TM cannot replace a glossary. The development of a glossary is the foundation for all translation and should be an integral part of any localization strategy. It assures adherence to key terminology that is applied consistently and accurately across all disciplines, departments and/or divisions. However to make a glossary truly effective the glossary development step relies on the involvement and active participation of the client and the client-side reviewers. Client review input and feedback is imperative to render a final glossary that is not just technically accurate but also reflects all client preferences. And in the absence of a global pre-approved glossary not only will there be inconsistencies in the localized content overall but even key technical terminology will have been translated inconsistently. Unfortunately, these factors combined vastly reduce the overall quality of translated content in the area of technical translation.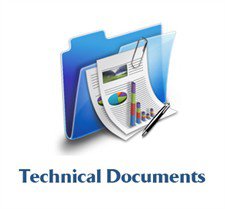 One cannot discuss technical translation without also addressing the issue of "untranslatable" words. Quite often technical translators are faced with the challenge of translating a word, a phrase, a concept that does not have a direct equivalent in the target language. Sometimes translating such a word or phrase would render the translated version meaningless so the temptation for the translator may be to leave it out altogether. The easy solution would be to say that as the means of communication become more and more cutting edge and technology evolves at lightning speed we should continue to consider English as the "Lingua Franca" in the world of technical communication.
However, as the global community continues to grow the need to communicate with people in their native language grows as well. The challenge will be to serve an ever-growing linguistically diverse audience effectively and still assure translation quality. This can be achieved by adhering to documented Quality Control processes, selecting the right translation teams that possess the right subject matter expertise along with high quality writing capabilities, an integrated client review and approval process, and adhering and applying translation Best Practices.