Choosing a Translation Partner Instead of a Vendor
One of the most rewarding and exciting facets of working in the localization business is an almost daily challenge of helping clients solve problems. For the sophisticated client, it is sometimes a matter of programmatically building out a project with a multitude of interdependencies to ensure the timely delivery of high quality content for the client to distribute and publish around the globe. For the less experienced client, it is often launching our combined teams down a path of discovery to clearly define the strategic objectives for which our services might provide the means to reach the desired end.
When engaging a prospective client in dialog regarding the strategic objectives of their business and how globalization of their messaging is a key component, some are surprised at our willingness to freely share what we have learned on every past assignment.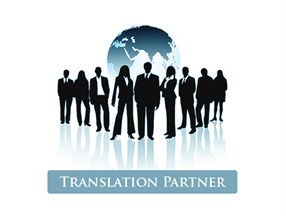 Making the grade
The translation market supports a vast array of choices for companies in search of globalization. Companies can easily locate resources from freelance linguists to large multinational localization companies that will also provide a full spectrum of software solutions to manage all of your marketing assets. What is right for your organization today and tomorrow?
Most businesses choose to entertain a new translation services relationship in response to a specific project or opportunity, when they feel they are paying too much, or when they're so dissatisfied with their current agency that they feel they can no longer work with them effectively. When you stop to consider that your translation agency is charged with handling your most valuable asset, your brand, it is certainly worth investing significant resources and time in choosing a partner instead of a vendor.
Here are four approaches to determining whether your translation agency is a partner or just a vendor:
Best practices and engagement process. To be honest, the language itself is a commodity. The 'secret sauce' that a translation services agency provides a client is in the process and, more importantly, in the preparation. It begins with the engagement process that includes detailed discovery and a discussion on how the translated content will be consumed. Invite your partner into your marketing meetings to understand your brand voice and promise. Expect your translation partner to ask a lot of questions about your previous experience with localization and your business expectations. Insist that your agency assemble a global services team that has includes personnel with specific industry experience in addition to being in-country native speakers of the target language. And finally, ask to see documented best practice leadership in the form of detailed project plans, white papers and case studies.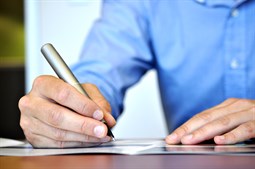 Depth and breadth of knowledge. Dig deep. Great globalization strategies are borne of a comprehensive approach to strategy, creative, direct marketing, media, use of technology and myriad other skills. Even if you plan to engage the agency for a limited assignment, other needs will come up over time. The reality is that you know plenty about your industry and a good agency can minimize the learning curve and bring valuable ideas whether they have industry experience or not.To assess the skills of certain agencies, ask for case studies demonstrating the agency's past projects. Keep in mind that case studies are not meant to exhibit their experience in your industry, but shed light on their approach and ability to bring rigor the process, regardless of industry.
Access to key executives. If your project and aspirations are of strategic importance, insist on the inclusion of key agency executives. Significant value can be realized through accessing the experience of an expanded discussion with agency representatives from areas beyond business development (sales). There are dozens of criteria with which narrow the agency field, but perhaps the most fundamental choices revolves around whether a small or large agency fits the needs of your company best. Ask for and evaluate the background of key leadership in the organization. Don't hesitate to ask for references. Even if you don't call out to them, any reluctance on the part of the prospective agency can signal relationship issues with the current client base.
Long-term perspective. Since you are investing so much effort in making an informed decision regarding your translation partner, listen for signals that the agency is also investing for the long-term. Make sure the agency you choose has strong credentials in both linguistics and desktop publishing. Look for longevity in the agency personnel and time-tested methods for quality communication.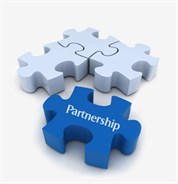 Finally, it is important that the agency you choose is of high integrity. A client can protect itself with a non-disclosure agreement and carefully review and negotiate the terms and conditions of any agreement. But in the end, success may depend how committed your agency is to ensuring your satisfaction with the end product and services. Services, in general, are an experience product as you can only definitively know its value after you have completed the process.