Best Practices for Screen Capture Localization
Document localization is more than just translating documents in a target language. Desktop Publishing professionals have the challenge of retaining the source layout format, look & feel and branding of an original document across all multilingual versions of the document. This is especially important in order to present a company's brand consistently across the globe.
Many times the translation of documents involves screen captures. The process of tracking and applying localized screen captures can be a real a headache, however by following some simple guidelines the process to update these screen captures for translated documents can be much easier.
4 Best Practices for Screen Capture Localization
1. Use clear and consistent settings for the OS
Operating System and version
Screen Resolution
Color settings
System effects (e.g. Default Windows 7 settings)
Applications and settings (e.g. Internet Explorer 9, default settings)
Using the original settings you should make the screen captures under the same conditions as the source files.

2.  List the steps needed to create the screens
Take note of the full path to get the corresponding screen.
Make a note of any particular set-up requirement to generate the screen. Especially for pop-ups or alert windows.
If the steps are not well documented you can spend a lot of time trying to find the corresponding screens for the target language.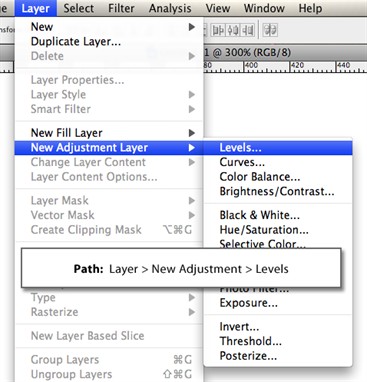 3. Use one editing tool
Use only one tool to create the screen captures.
Avoid making extra changes with other tools like Photoshop or other similar applications.
Involving other tools in the process could be problematic. Later, you can find problems with resolution, fonts and font size, particularly if the editable version of the file was not preserved.
4. Use Consistent File names
Use names that help to identify the screen capture. The names should be the same for all the languages.
Locate all the screen captures under the same folder and avoid mixing with other images.
Use folder names to differentiate the languages. For example, name the folder with the source language as "EN". The new localized screens will use the corresponding language code.
The above screen capture best practices for localization will help you to identify images quickly and place them easily through an automatic process in the page layout. Otherwise, using a manual process could be very time consuming.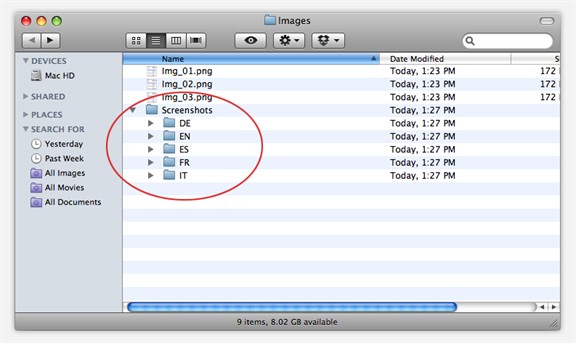 Conclusion
Putting these simple best practices for localizing screen captures to practice will make any documentation localization project go much more smoothly.  Trying to complete screen captures in a less organized way can be like looking for a needle in a haystack and with create a lot of formatting issues. Dealing with localized screen captures can become a painful labor that requires a lot of extra time and not always with the best result. Following these screen capture best practices can make a big difference in your project timeframe and budget.
GPI's Multilingual Desktop Publishing Services
Globalization Partners International, a premiere translation agency, provides many services including document translation and website translation both of which involve multilingual desktop publishing services.
You may also find some of our previous blogs on desktop publishing useful:
Please contact GPI at info@globalizationpartners.com or at 866-272-5874 with your specific questions about desktop publishing and your project goals. A complimentary Translation Quote for your project is also available upon request.