How Can Website Translation Benefit Nonprofit Organizations
Having been involved with hundreds of website translation projects over the years, it is especially rewarding when as a translation service provider you have the opportunity and privilege to align yourself with and lend your support to a worthy cause and help spread the word through digital marketing about the non-profit, charitable organization and its global mission. The reality is that many nonprofits are budget-pressed yet absolutely need a compelling web presence in order to attract donors and keep their members and communities up-to-date.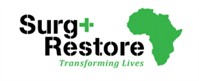 GPI recently completed a Website Translation and Global Search Engine optimization project in Arabic, French and English using WordPress and Responsive Web Design for Surg+Restore, a 501(c)3 charitable nonprofit. Surg+Restore uses 100% of their funds for forming, financing, training and educating native Sierra Leonean medical personnel to maintain a sustainable Plastic and Reconstructive Surgery and Burn Unit in Makeni, Sierra Leone.
If you are a nonprofit and/or are interested in WordPress websites, Responsive Web Design and Global Search Engine Optimization, you can learn more about the project by downloading the case study at: Surg+Restore Case Study.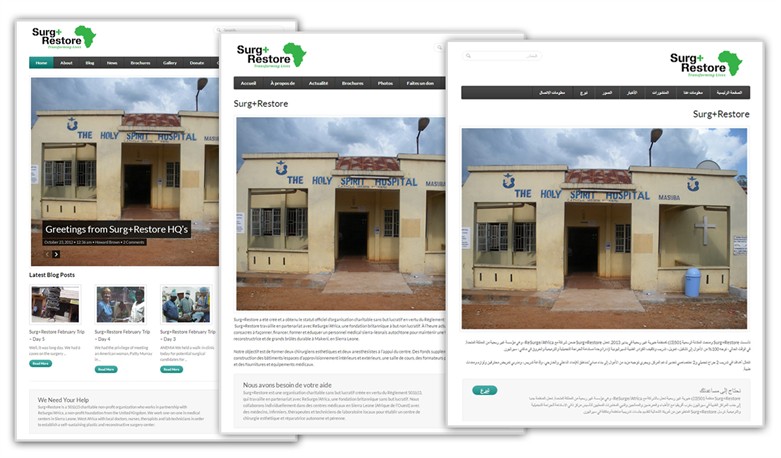 Today, a lot can be done for a relatively low up-front investment to greatly enhance your website and the ability for donors to find you in the internet. The success and reach of your web presence can be directly impacted by how well you have prepared for some of the obvious – and sometimes not so obvious challenges you can face when building and launching your site. Four very important questions every non-profit organization should ask themselves about their next website are:
1. How can a website content management system benefit non-profit organizations and charities?
There are many benefits to deploying a content management system (CMS). A CMS allows for organizations to effectively manage their content and digital assets by using a single platform while at the same time providing the ability to effectively manage content updates and still make room for local customization of layout and functionality. The right multilingual CMS is instrumental in allowing a non-profit organization to successfully launch its website, especially when they consider launching a multilingual website as well. Supporting bi-directionality for languages such as Arabic or Hebrew, or Unicode for Eastern European languages, the right CMS will help manage and streamline translation workflows to a great extent saving your organization both time and critical resources.
2. How can website translation services benefit non-profit organizations and charities?
Non-profits and charitable organizations depend on increased visibility in order to reach a global audience and increase their donor pool and the resulting donations they hope to receive. Compelling translation of a non-profit's web presence will draw in more international visitors, allow them to review important information in their native language and also remove the language barrier and natural apprehension when it comes to financial transactions, such as making donations online.
3. How can Responsive Web Design benefit non-profit organizations and charities?
Budget-sensitive non-profits will be happy to hear that Responsive Web Design can help an organization reduce overall cost by allowing for device-agnostic web design to help publish content across a multitude of devices, such as smart phones, tablets, or desktops with only one set of pages optimizing the user experience regardless of the medium used.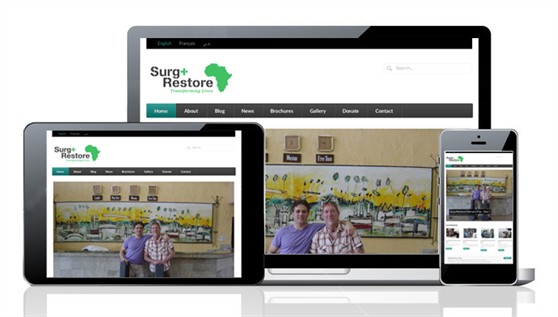 4. How can search engine optimization benefit non-profit organizations and charities?
Translation of your web presence is absolutely an important first step to global exposure and will increase a non-profit's global presence. However, in order to assure that your site will be found, it is imperative to also search-optimize your content. That means that your content needs to achieve good rankings and gain visibility on the search results, otherwise your content will not drive visitors to your global websites. Localization of your keywords and the use of local domain names can further help maintain high visibility among potential donors.