Digital East 2013: go Social, go Everywhere!
Globalization Partners International attended the recent Digital East 2013 conference at the Hyatt Dulles in Herndon, VA. It was a fantastic event that seems to be getting better and better each year. The event provided learning opportunities on the latest trends in Digital Marketing and offered the chance to meet and speak with some talented individuals and dynamic companies that are on the cutting edge of technology, ranging from well-established global brands to promising startups.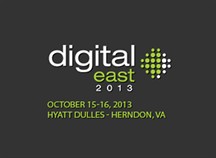 Main Event
After a great opening keynote by Twitter's Brent Herd, one of the first sessions covered Advanced Social Strategies: Facebook, Twitter & LinkedIn. This was a dynamic and interactive presentation by Eve Mayer, CEO at Social Media Delivered who delivered some great insight and stats on LinkedIn as the professional Network of choice and provided helpful tips for organizations seeking to set up and maintain their LinkedIn company page in the most compelling and effective way.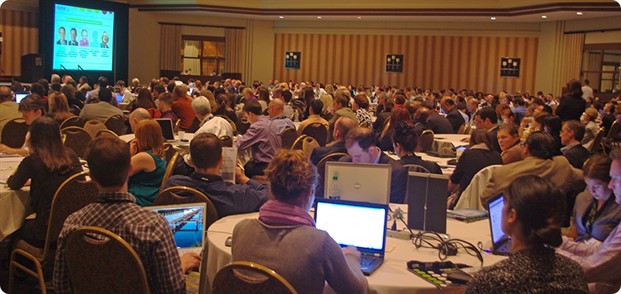 Just as entertaining and informative was a presentation on Advanced Social Strategies Integrating Your Efforts by Chelsea Hover, Social Media Marketing Manager, Salamander Hotels & Resorts, whose simple yet clever idea of a "social lounge" that provides a sneak peek into life at the resort resonated very well with the entire audience. We will keep her final tips on the forefront of our social media marketing efforts:
Involve your team
Timing and fresh content is crucial
Integrate social across all platforms
The perfect ending to the first day came in the form of a casual dinner party/reception that provided plenty of opportunity to catch up with old friends and network with new ones, and of equal importance, delicious food.
The second day was full of interesting presentations and panel discussions.
Session Highlights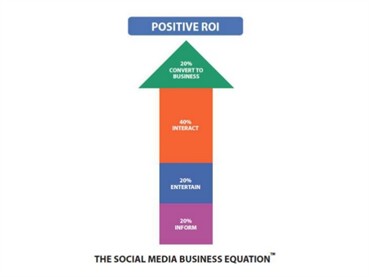 Heads Up Displays: The Future of Advertising with Google Glass by Todd Marks, Founder & CEO at MindGrub
Where Matters: Mobile Ads, Location & Commerce by David Shim, Founder & CEO of Placed, Inc where we've learned that not only can we now tailor mobile ads to our exact location but we will soon be able to tell if our friends are in the same neighborhood checking out similar ads as ourselves providing brand-new opportunities to connect in never-before-seen ways
Advanced SEO by Lloyd Sexton, Co-Founder of LE Brands Digital Media
The Advanced SEO session was one of my favorites as it was speaking about a topic that as a globalization – translation professional is near and dear to my heart: website translation.  Lloyd made the compelling argument of deploying websites in multiple languages to drive increase global traffic to a site.
Some of the best advice on topic was:
Getting the right pages indexed
Avoid duplicate content
Decide on a content strategy
Get the right URL structure in place
Consider three common methods on serving the site: Browser Locale, Geo IP Targeting, User menu choice
To learn more about GPI's Global Search Engine Marketing services, please feel free to visit: Global Search Engine Marketing Services .