GPI Attending ITB Berlin, 2014!
If you are working in the travel and tourism industry, there is only one place to be this weekend: Berlin, Germany. This year the world's leading travel trade show ITB Berlin runs from March 5th to March 9th in Berlin, Germany and the excitement of travel is filling the air especially this time of year.
The Future, Hospitality, Marketing track provides daily sessions that are grouped in categories such as Destination Day, Hospitality Day, Marketing and Distribution Day. Marketing and Distribution Day should provide some very interesting take-aways. Several of the other daily workshops and labs listed promise a lot of good content and learning opportunities-a great overall educational value as well!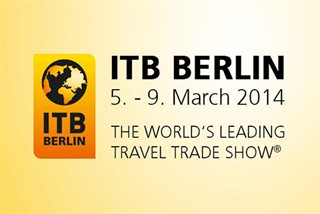 Globalization Partners International (GPI) has a keen interest in attending the show to meet some of our dear friends, colleagues and customers in the travel industry as we have not only developed great expertise in this sector, but have been privileged to work with and service multiple trophy accounts in the travel and hospitality space since our inception. What better place to get a sneak peek into the future of global travel and tourism than right here, at ITB Berlin!
About ITB
Since 2004, ITB Berlin has hosted the world's largest tourism convention, the ITB Berlin Convention. Over the past decade 113,000 experts from every source and destination country in the world have been congregating to catch up on the latest industry trends and to discuss business strategies. According to ITB's website, there were approximately 3,500 visitors in 2004, but last year alone 21,000 trade visitors attended over 200 presentations, panel discussions and workshops. The enormous increase in visitor numbers year-on-year shows that ITB Berlin addresses topics that are of relevance to the global tourism industry. 2014 is geared to be an even bigger and better event!
Source: www.itb-berlin.de
I will be posting a report upon my return from the travel show. If you are planning to attend ITB, please contact me at +1 443-253-7698 or email me at flimes@globalizationpartners.com and let me know if you would like to connect at the show or after. If you are attending I hope you enjoy the show.