Culture and E-Business in China – Infographic
Over the last 30 years, the average GDP growth rate in China has been 10%. Currently China is the largest exporter and second largest importer of goods in the world. Its purchasing power parity is only after the United States. One of the key contributors to this growth has been the Internet. Although only 43% of the population is online, this percentage represents 519 million people. That is almost twice as many Internet users as the US has people!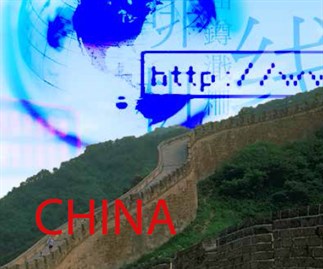 If you wish to be a business success in China, there are many factors to consider. This blog post will provide highlights of our recent infographic and whitepaper on understanding the nature of the Chinese market, including the impact of Chinese cultural values, to help you achieve the best results as you enter and do business in China.
Facts about the Chinese Market
China, officially the People's Republic of China (PRC), is the world's most populous country with its seat of government in the capital city of Beijing.
GDP $9,020 trillion (IMF 2013)
GDP growth 7.7% (BBC 2013)
Population 1.362 billion in 2014 (Wikipedia)
Internet population 591 million (CNNIC 2013)
Online spending 1.3 trillion in 2012 (iResearch)
Mobile Internet users 460 million (CNNIC 2013)
Chinese spend close to 150 minutes on retails sites every month, the highest in the region and 187% more than the global average. (comScore)
In 2012, Chinese urban travelers took approximately 500 million domestic and outbound trips (excluding day trips) and spent about US$260 billion.  According to analysis from The Boston Consulting Group, those numbers will increase to 1.7 billion trips and US$1.8 trillion in spending by 2030.
Culture Values in China
Chinese is a traditional society full of symbols, rituals, values and contextual elements. Thousands of years of history truly enrich Chinese culture and customs. Below are some of the insights into Chinese consumer values:
Family: China is a group-oriented or collectivist society where relationships, network of relationships and harmony in relationships are valued over individual needs and goals.
Role Formalization: The importance of hierarchical relationships in Chinese society can be traced back to Confucius' five cardinal relations between sovereign and minister, father and son, husband and wife, old and young, and friends. Chinese tend to balance the roles and harmonize their relationships based on these teachings.
Reciprocity: Reciprocity and interdependence in interpersonal relationships are taken seriously in Chinese society.
Trust: "Xin" (trustworthiness) is the most valuable philosophy among Chinese consumers. This sentiment is captured in the belief that "once a liar, always a liar".
Search Engine Optimization in China
If you are considering any digital marketing (SEO) campaigns, it is important to understand search engine optimization in China and the top search engines to focus on while targeting the Chinese consumer. The most popular search engines in China are local companies and Google which has only a small share of the market.
Top search engines in China:
Baidu (63.55%)
360 Search (21.84%)
Sogou (10.53%)
Google (1.66%)
Social Media in China
Since social media is influencing all online communication, it is no longer enough just to translate your content. In today's dynamic, social networking-charged environment, you need to adapt your communication strategy to match your target audience in China and to ensure that your message and intent are localized and successfully communicated.
Key Insights from the Digital Landscape in China
Sina Weibo resembles both Twitter and Facebook. Users are also limited to 140 characters for their posts, but this allows for more depth than Twitter because 140 characters in Chinese is closer to 70 or 80 words in English – more like Facebook. Also, Sina Weibo has a great deal of flexibility in terms of the type of content people can post and the service's features. (Source: Business Insider)
Tencent Weibo is a microblog that integrates with other Tencent properties, including instant messaging service QQ and Qzone, a full-service social platform. WeChat is a messaging-focused app. Renren is very similar to Facebook. (Source: Business Insider)
Mobile Internet continues to dominate in China, with more than 400 million people across the country accessing Internet services from their phones. (Source: SDMW)
Top Social Media Networks in China:
Sina Weibo (14.94%)
Qzone (14.35%)
WeChat (9.7%)
Tencent Weibo (8%)
Sohou Weibo (5.14%)
Infographic: Culture and Online Shopping in China
The following infographic provides several useful facts and insights about China. The infographic contains a handy graphical sampling of what's inside the report.

Doing Online Business in China
If you are planning to do business in China, it is important to understand the needs of your target customers. You will always need to understand the consumer behavior, the language and the key market insights.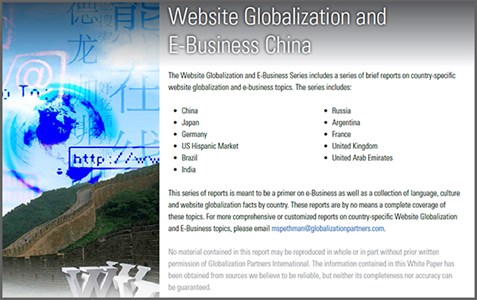 Our China research report is 14+ pages of useful information and statistics about the country, local consumers and market. The newly updated report for 2014 is available in PDF format and is free to download at Website Globalization and E-Business Series.
Looking to Sell Your Goods or Services in China?
If you are looking to expand into China and have a website localization project in the works, this report is for you. First published in 2008 and newly updated for 2010, 2012, and 2014, the report contains tips and information on e-business, website translation and web consumers in China. The report also has a nice link library with useful sites and resources for those wanting to do business in China.